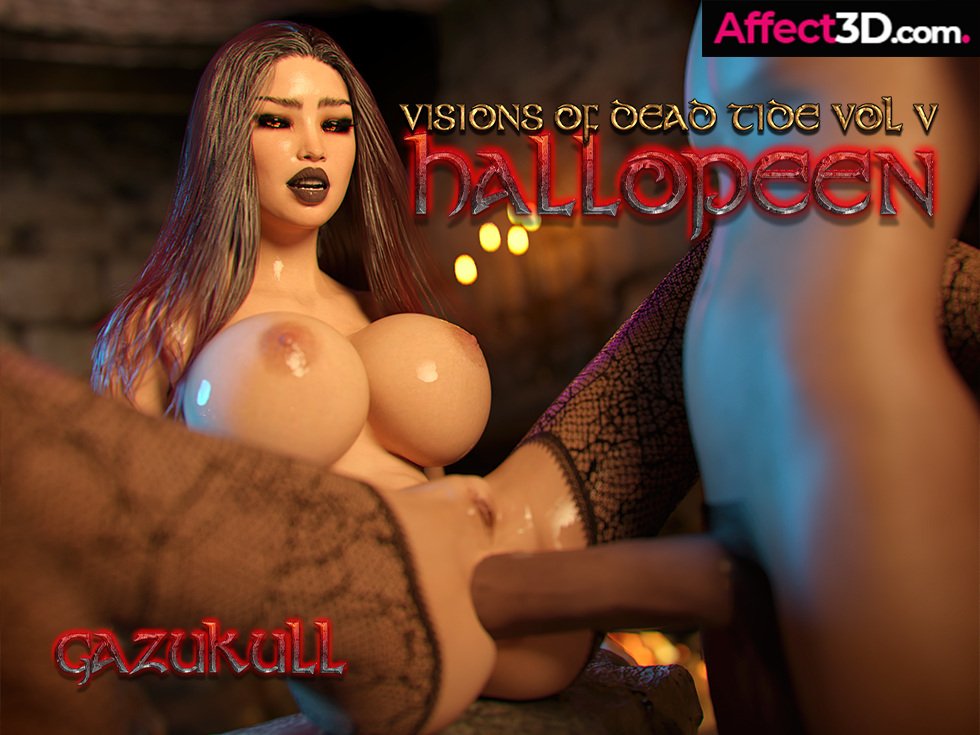 I'm wondering if we should start a pool on what Jessenia will be in the next installment of Visions of Dead Tide; she's just so flexible. 😉 In this release, Vol V: Hallopeen, she's a powerful witch with boner-fixing problems and a voracious appetite. Zero surprise there.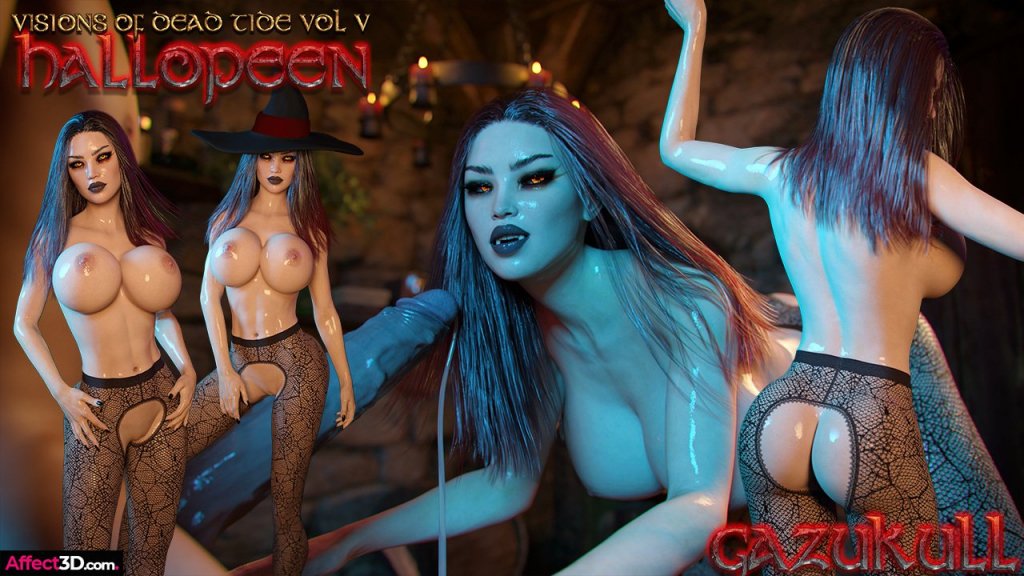 Peasant Athelstan approaches her abode on the outskirts of town hoping for a remedy to his little problem of 'micropenis' – a terrible condition for any to endure. Fortunately she's got some 'Ye Olde Boner Juice', and a thick application of the goo gets him going well beyond the usual mortal limits of length.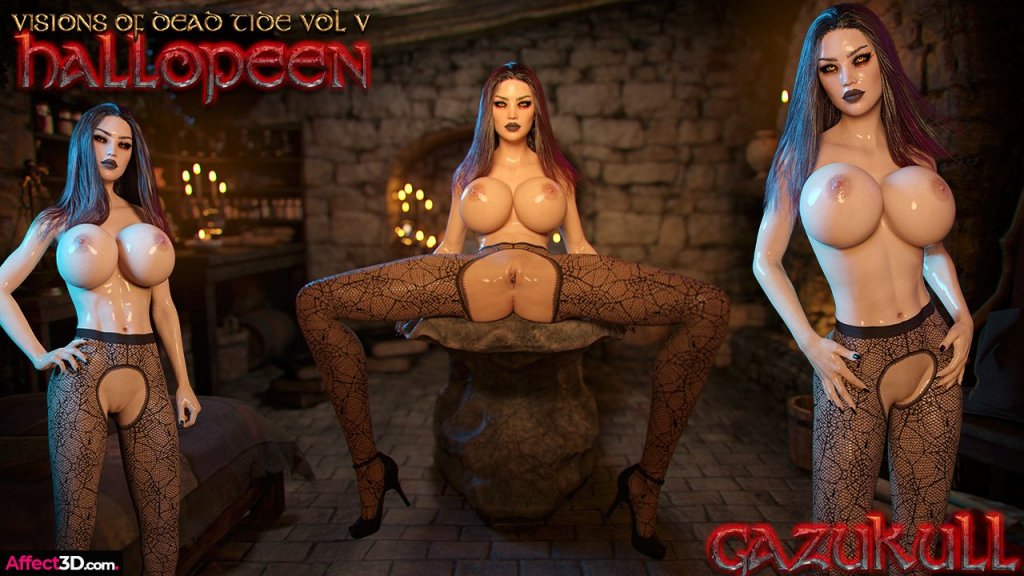 I wonder if two potions would make it so large he passes out?
After unleashing the true potential of his 'weapon', witch Jessenia quickly mounts the long shaft and gives it the test ride of a lifetime. I'm betting Athelstan's going to be a very satisfied customer. He better leave a tip. 😉 You can get Gazukull's latest, 75-count image set Visions of Dead Tide Vol V: Hallopeen, for just $5.00 in the store.