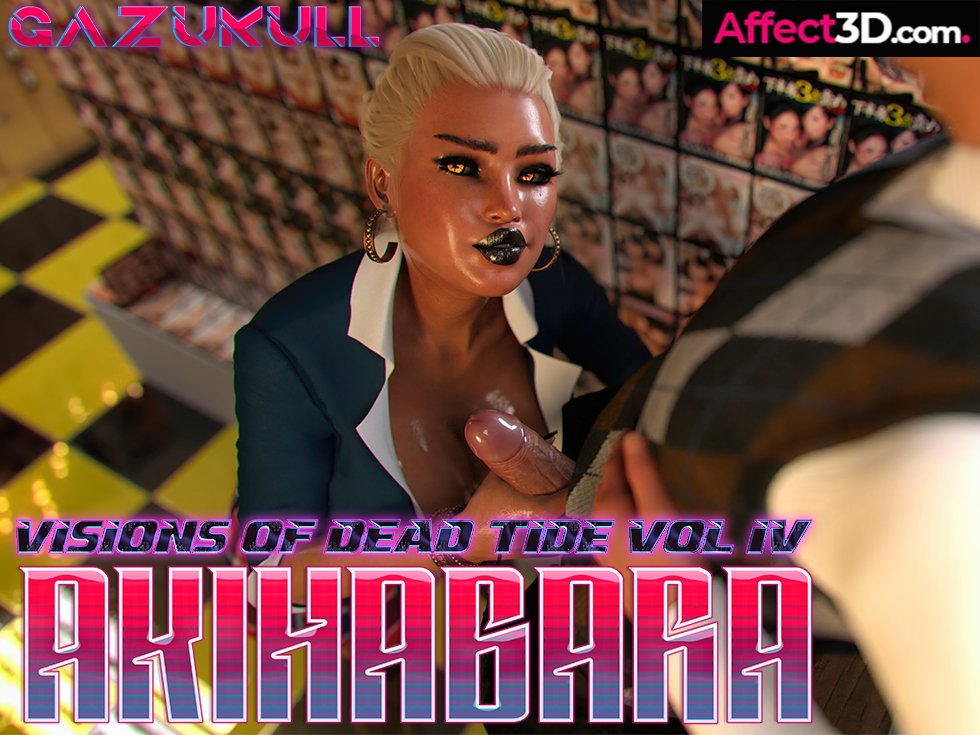 Gazukull can't stop, won't stop with Dead Tide! Introducing Visions of Dead Tide IV: AKIHABARA, another standalone release of an alternate universe version of Dead Tide characters, Jessenia is a blonde gyaru working at the Gazushop DVD store in Akihabara.
In case that wasn't clear by the title, you know. 😉 An utter vixen in all incarnations, Jessenia is quick to initiate a debauched session of mass fornication once she catches a customer touching himself in the store. Any reason is a good one, right?
What starts in a blowjob quickly becomes a threesome and then a foursome, with lots of cocks getting sucked and facials getting worn. A total pro, she can mount-fuck one while hand-and-blow-jobbing two others.
Jessenia then shifts position so she can satisfy another cock with her mouth or boobs while getting her other holes filled simultaneously. She can't stop unless there's cum absolutely everywhere, after all. The 107 pages of fucking ends with two bukkake scenes after loads of anal, oral, spit roasting, and more. Check out Visions of Dead Tide IV: AKIHABARA on the store for $7.00.