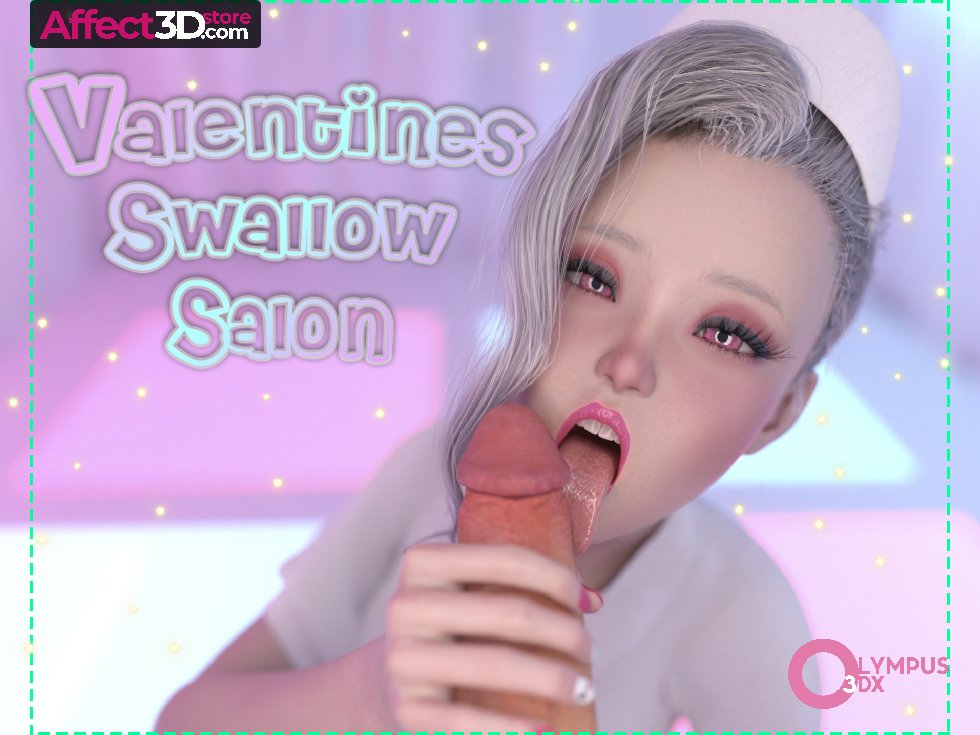 Olympus is back with Valentine's Swallow Salon! It's available now in the Affect3D Store! 
Feeling a little run down? Or maybe you just want to relax… In any case, Valentine's will be sure to offer you the best of service with a very intimate salon/spa day! That's right, you can get your POV treatment and watch as this pretty gal' works her way around and on your cock!
This new release from Olympus includes:
48 images in 4K resolution
18 clips of Full HD animation without sound
1 video with the 18 clips combined creating a 6 minute movie file with background music
And naturally, as the title indicates, she just loves to swallow whatever you can offer her as a reward for her perfect services! So be sure to leave a tip!
Valentine's Swallow Salon can be yours for a mere $10.00, so make sure you grab your copy now!