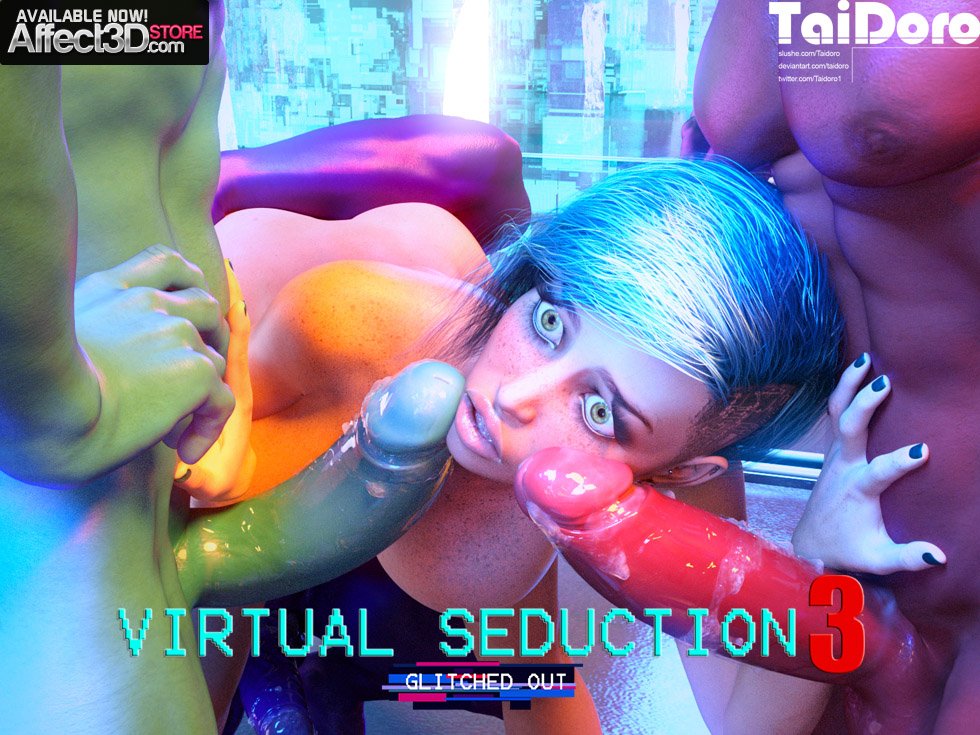 Taidoro is back with the third installment in the Virtual Seduction series! Indeed Virtual Seduction 3 – Glitched Out is here and available in the Affect3D Store! And if you happened to miss the previous episodes, we've got a trilogy bundle containing all three just for you!
We pick up where episode one left us – Aurie has been pulled into the virtual world and is now hurtling towards an unknown destination. My guess is that it's gonna be kinky af. And, just to prove that point, a virtual robe is thrown over Aurie before she lands in a neon-lit room. She is rapidly joined by a massive masked dude with an equally impressive cock.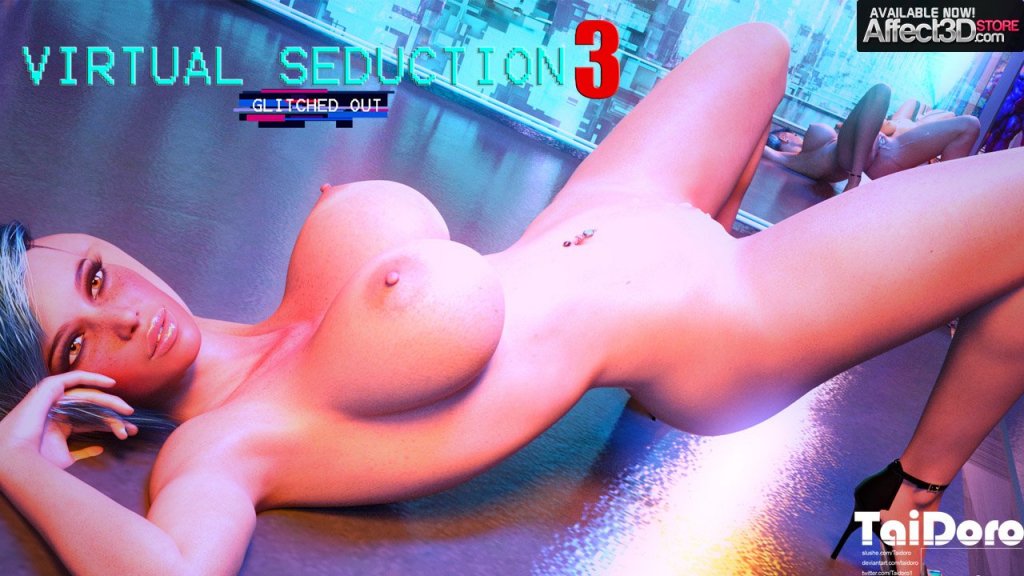 Seemingly able to read her mind, the mysterious man's cock suddenly grows hard and Aurie goes about blowing it, delighted. This rapidly turns to hard fucking against the virtual ground before two more mystery bots appear. The four engage in hardcore sex, fucking Aurie in all holes. Finally, they finish with a creampie and cum shower before Aurie slips back out of the virtual world. We find her sleeping on her bed, evidently highly satisfied. I guess that virtual fourth wall has yet to be broken aye?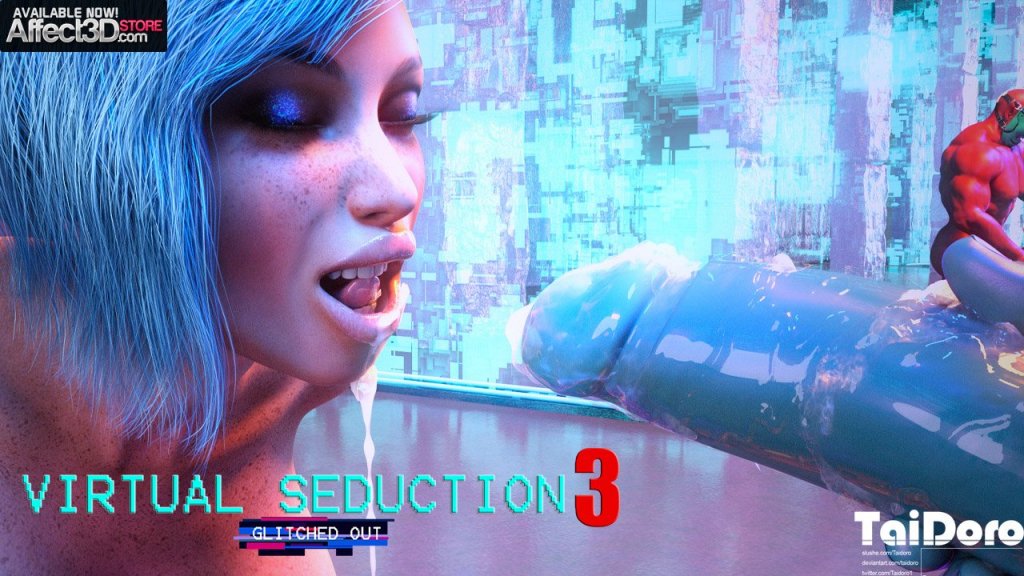 Virtual Seduction Trilogy Bundle
You can enjoy all three parts with this epic bundle folks! If you missed one heck of an intro in the first installment, with some serious virtual cock riding; or perhaps you didn't catch that seriously hot anal fuck in part 2 ? In any case this bundle is definitely the best way to catch up on the missed virtual fun!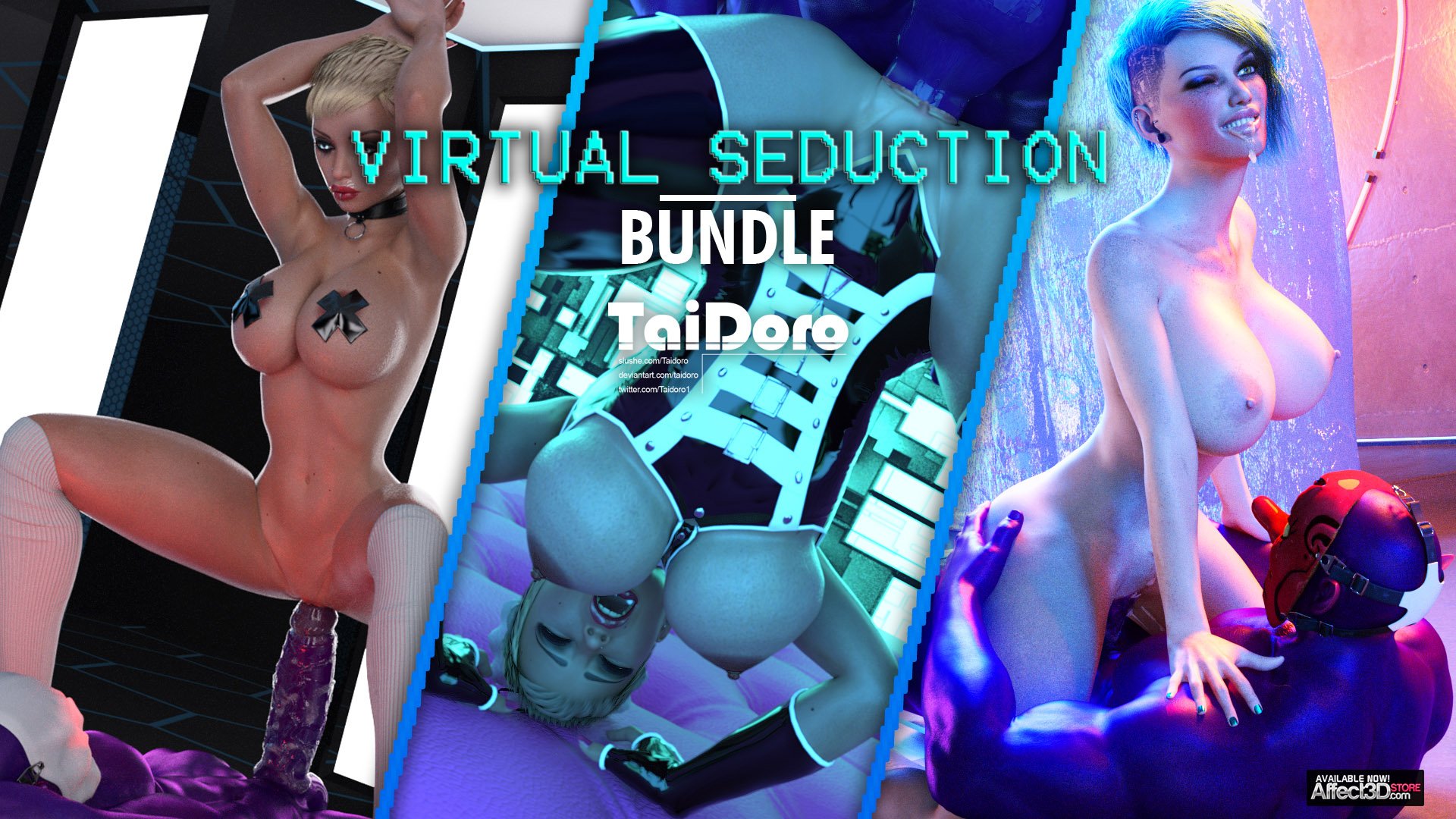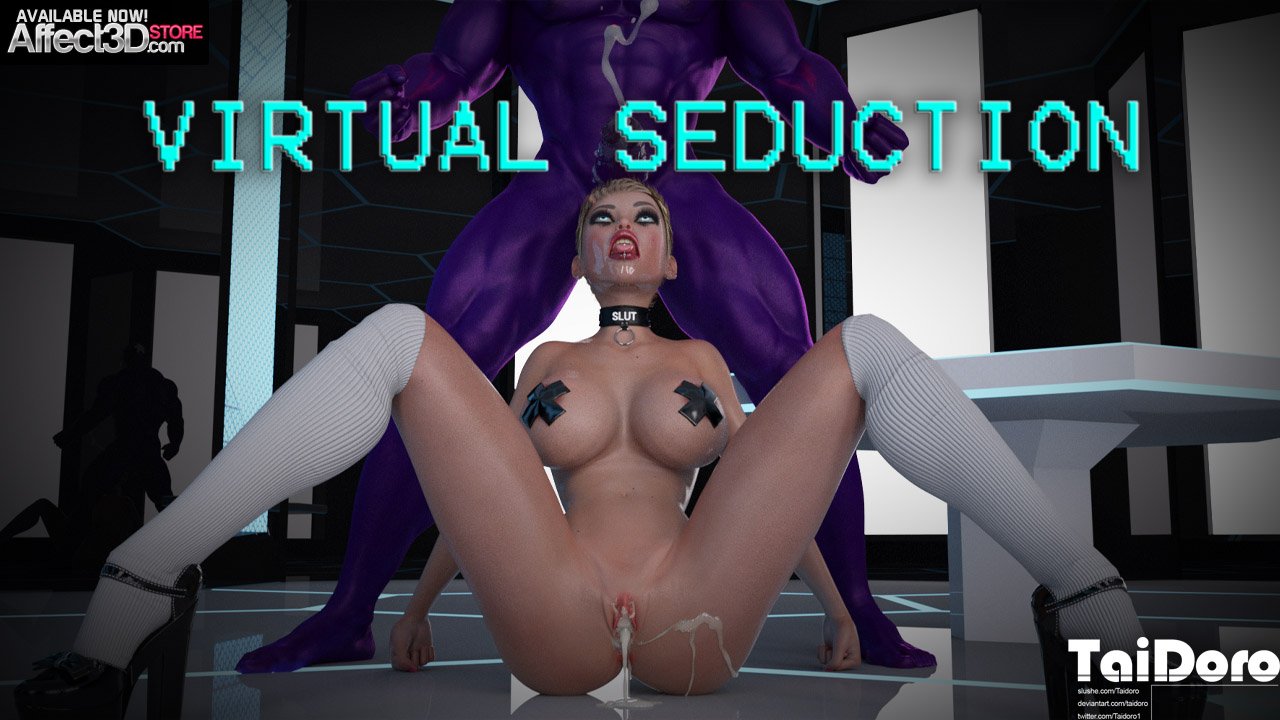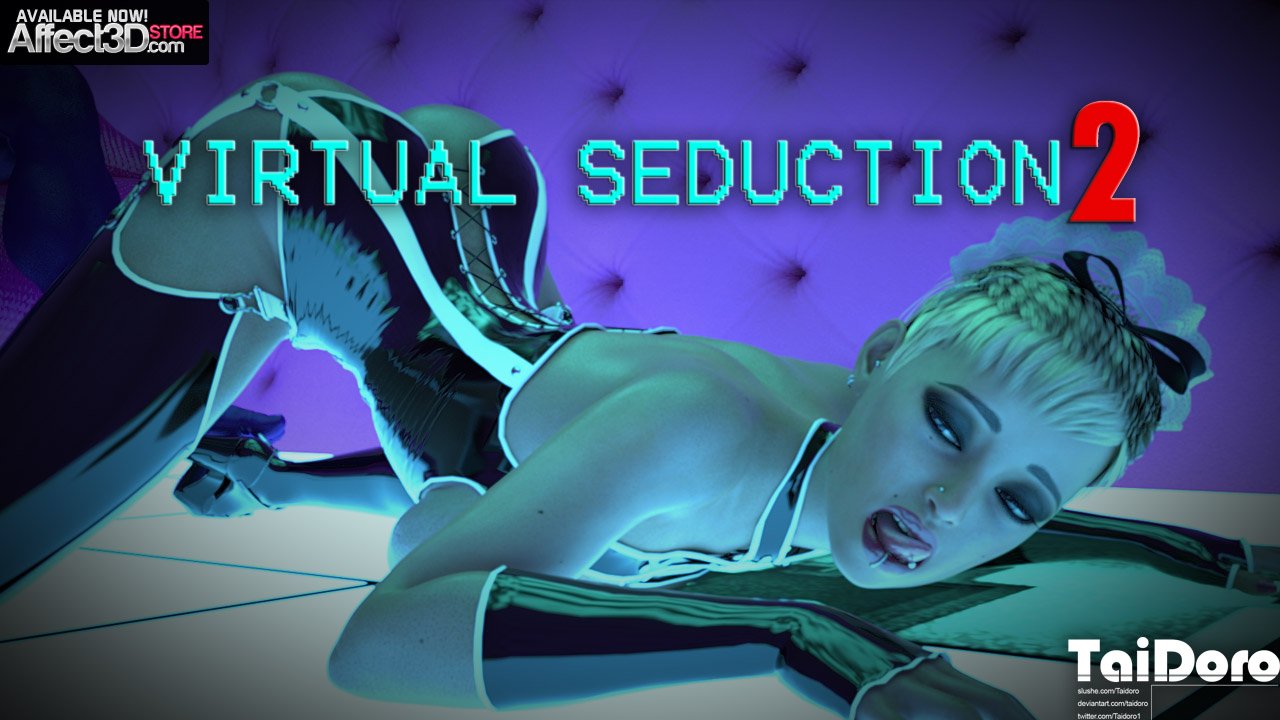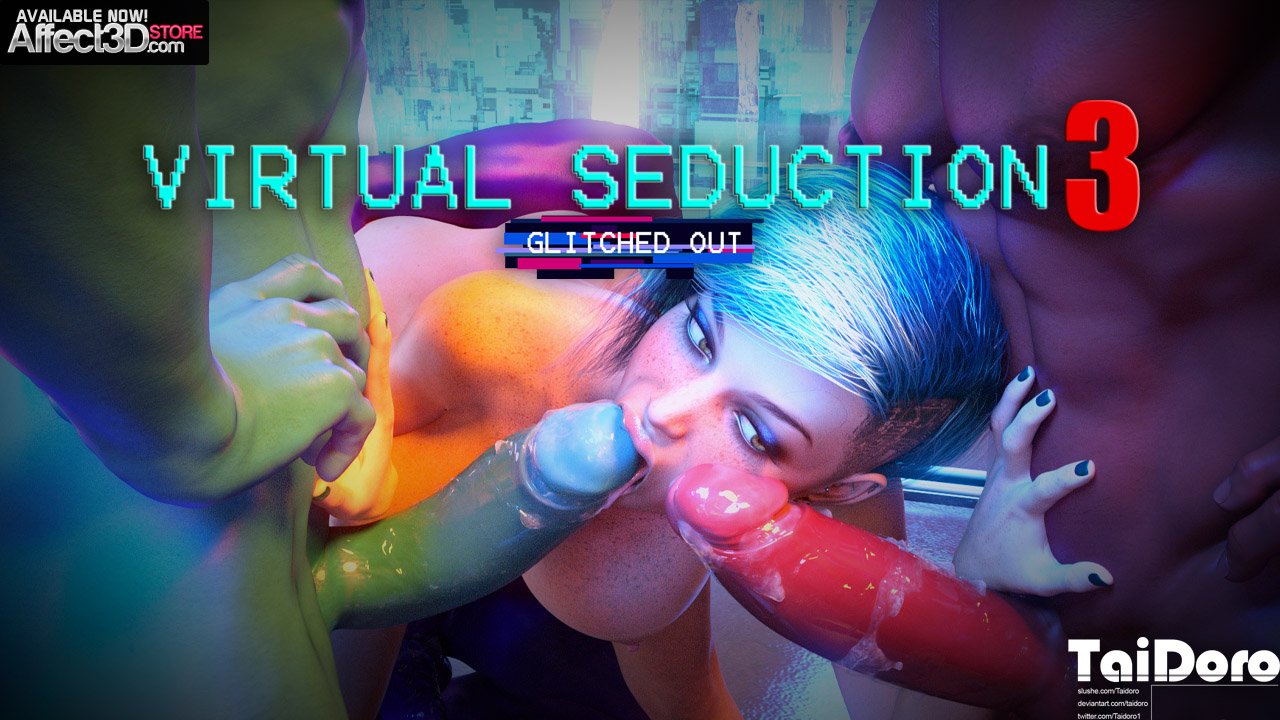 The Virtual Seduction 3 – Glitched Out is available now in store for $6.99 (just episode three), while all three episodes are available in the Virtual Seduction Trilogy Bundle for an enticing $15.99! Episode three is over 70 HD renders and a bonus set! So what are you waiting for? Hang on, there seems to be some sort of hand reaching out of my screeeeeeeeeeeen!!!