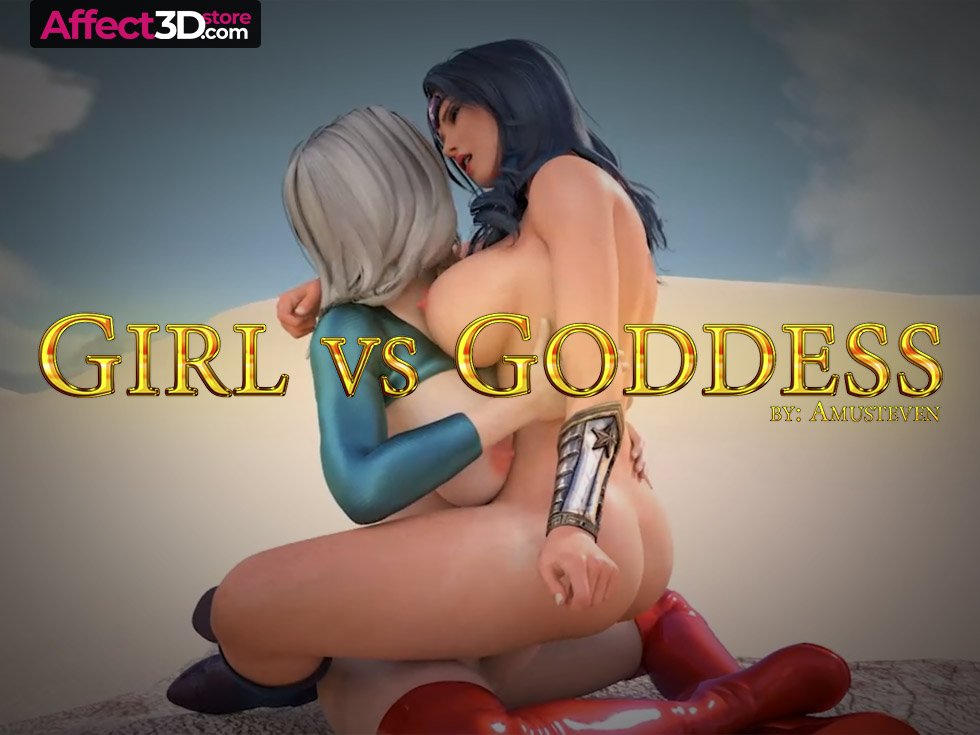 Continuing on with his insanely hot parodies, Amusteven is back with an animated spin on the superhero genre! Girl vs Goddess really puts a whole new perspective (read: futa perspective) on what superheroines get up to in their spare time!
Wonder Lady has traveled to the desert to once again save the world. It turns out, Miss Super has joined the dark side and she's hell-bent on defeating all her oppose her. The pair start fighting amidst ancient ruins, using the stones as projectiles. Turns out Miss Super is no match for her immortal adversary and is quickly defeated. As Wonder Lady approaches, she glimpses the blonde's huge futanari cock. Naturally unable to resist, she crouches over Miss Super in a 69 and begins blowing her. This then leads to some intense fucking against the stones of the ruined temple.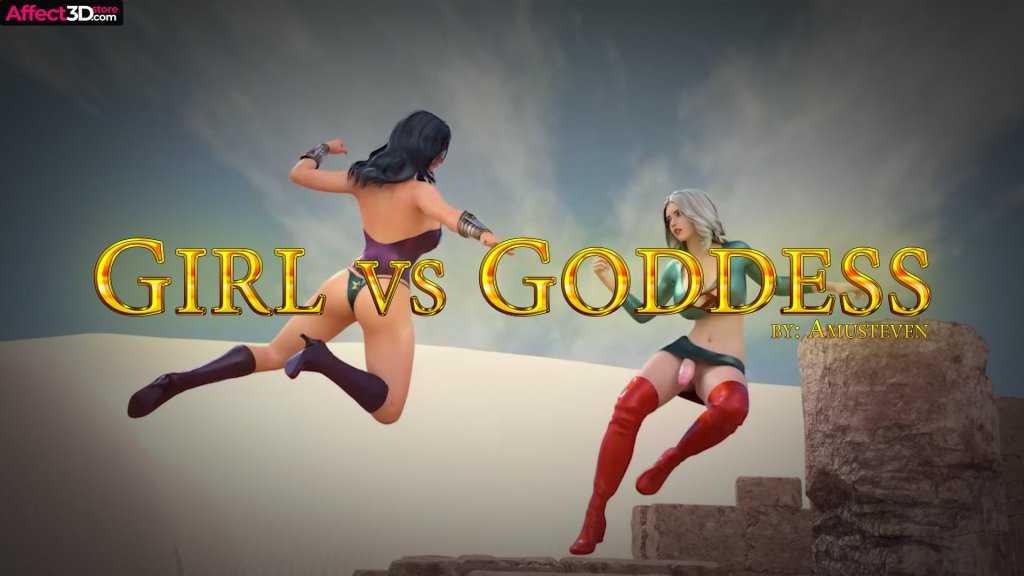 Miss Super starts by fucking her lover/adversary from behind before letting her ride her on top of a column. Wonder Lady then shows her "enemy," just how kinky she can be and rides the futa heroine's cock with her ass in a reverse cowgirl! The pair finish off with a blowjob and tit job simultaneously, making Miss Super cum all over Wonder Lady's eager face. I guess all's well that ends well aye?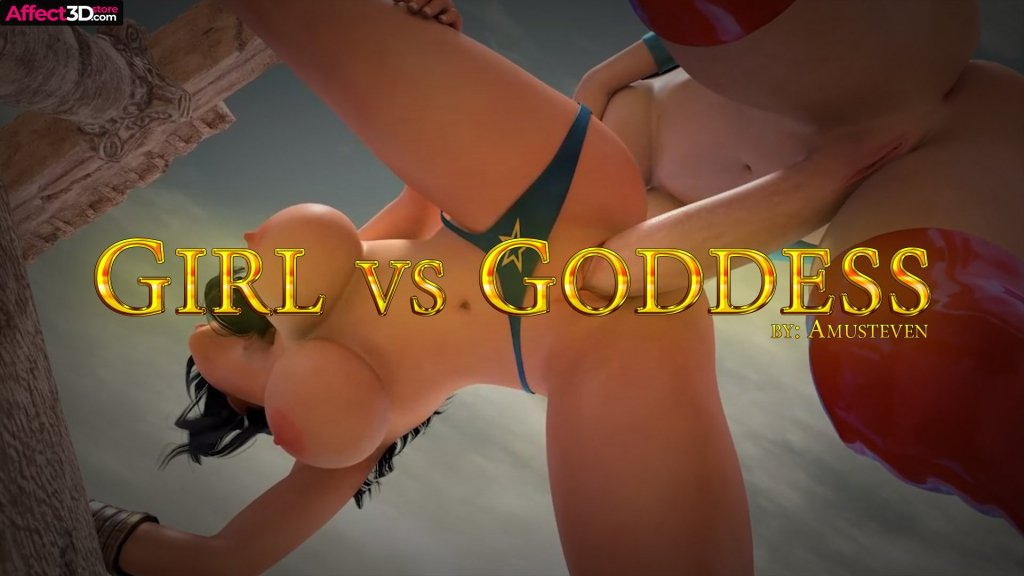 This 13-minute (almost 14, really) animation is yet another fun and hot take by Amusteven on a classic genre! How many times have you just wanted to watch super girls like these fuck the hell out of each other? Well now you can for just $13.90! Girl vs Goddess is available now in the Affect3D Store!