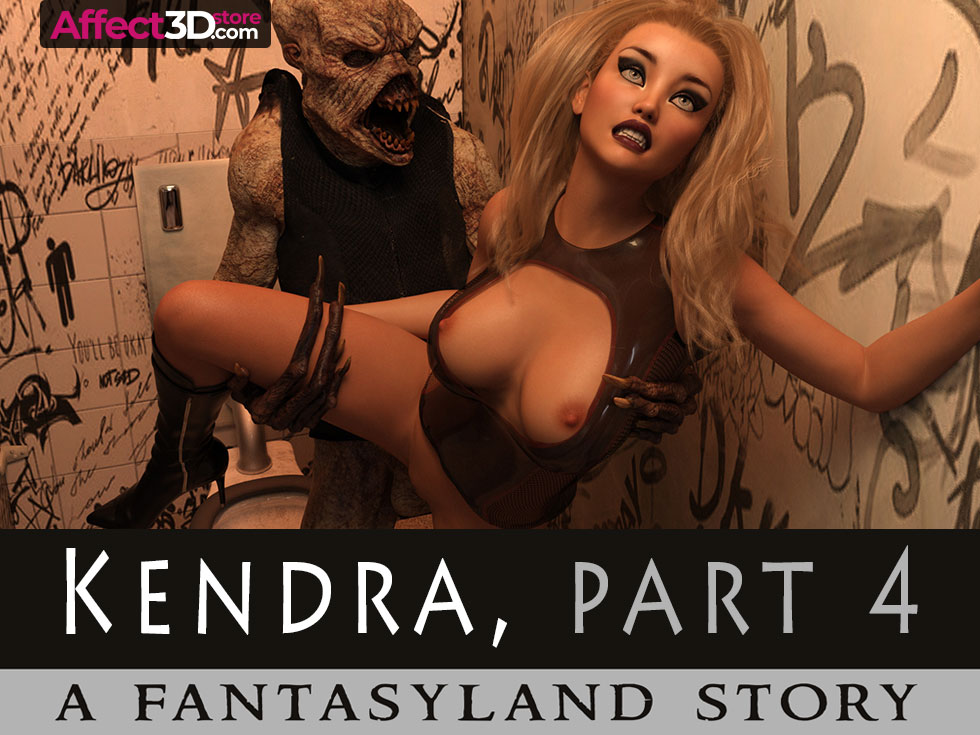 Kendra's descent into wanton monster sex and a desire to be bred by monster cock is more or less complete, and it plays out in full view with Fantasyland: Kendra Part 4 from Gonzo Studios!
Opening with the aftermath of the monster club sex, Kendra's been faking it with her husband, instead fantasizing about the monster cocks she's been filled by. In a twist, particularly in the Gonzo canon, her husband becomes a monster – at least, temporarily. 😉 Using some pills from a friend, he gets temporary transformation options, and uses his new monstrous assets to tongue-and-cock fuck her. Pulling orgasm after orgasm out of her, he leaves Kendra very satisfied.
Afterwards, at work, Kendra discovers that a fortuitous coincidence has occurred – the President's daughter announced that she's pregnant, right after Drax dropped his song about fucking her. Despite Drax's lack of musical talent (which still amuses me), Kendra's machinations and their luck have gotten his single to the #5 spot. An unheard of achievement, this deflates all of the anger toward her, and sets her off to claim her next one-up in releasing a sex tape.
Which, of course, has to be faked. And Kendra, of course, is the stand-in. 😉 We're not even halfway into the story and Kendra's already dressing up in fetish gear and being told to impromptu domme Drax. Nice.
There's still a lot more monster fucking and cumming going on in the rest of it, and this isn't the end of the series, either – so check out the 163-page story in the store for only $7.99. Oh, and on the off-chance you missed the set so far, you can check out a free recap of the first two parts here. And… it's pretty hot, I'm not going to lie, so I'd take a look at getting the full sets anyway.