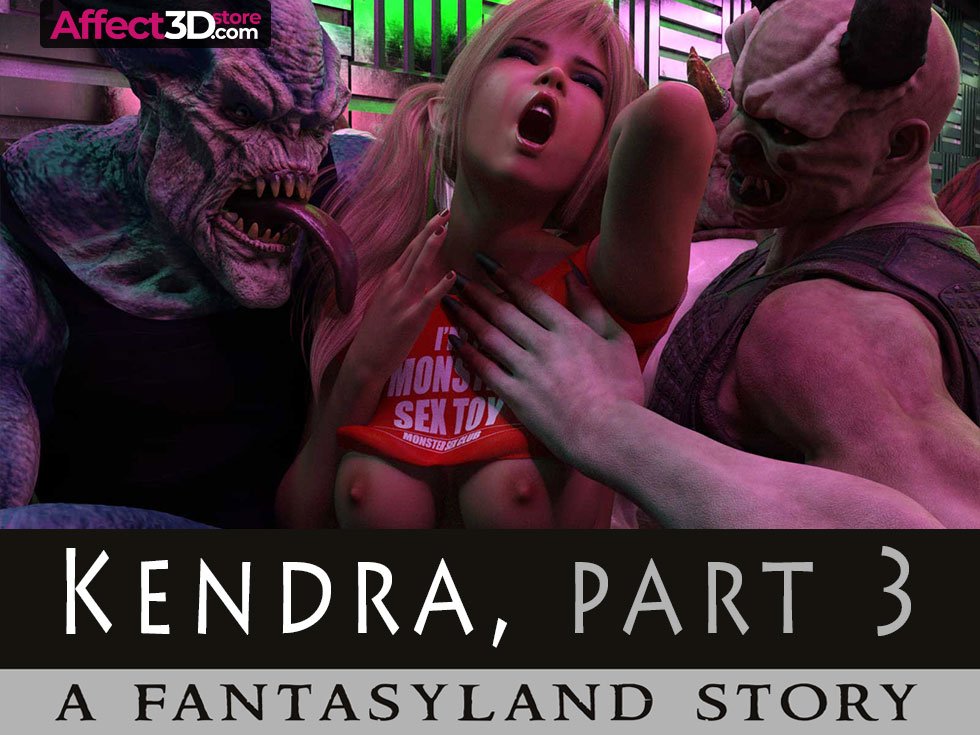 Gonzo, Gonzo, Gonzo. You're just such a lovely creator, I can't help but like you. Continuing their Fantasyland: Kendra series with Part 3 (along with the freebie of Kendra Catch Up), they've got a stunning 234-page comic for us today. *fans self*
Fantasyland, in case you aren't yet acquainted, reminds me a bit of Bright: it's full of fantasy elements alongside typical modern society. Monster selfies, interspecies porn, it's all there. Clearly, a pervert's paradise. 😉
While her husband's out of town, Kendra's been exploring her 'wild side' with monster sex – but fetish secrets come out after he returns, leading their relationship into new turns. Smoking some illegal intoxicant, he ends up sharing how he watched another half-elf get fucked by a monster on stage at a club… and imagined it was her. She shares her own fantasies, of him watching while she's being fucked by monsters and enjoying it, and she furiously masturbates with the monster dildo while she does. And… her husband finds this all incredibly hot.
After some work drama, she spots a ticket to go to the monster sex club that her husband had gotten; so, of course, they go. Things certainly spiral upward from there. 😉 You can get all 234-pages of Fantasyland: Kendra – Part 3 for just $8.99, too!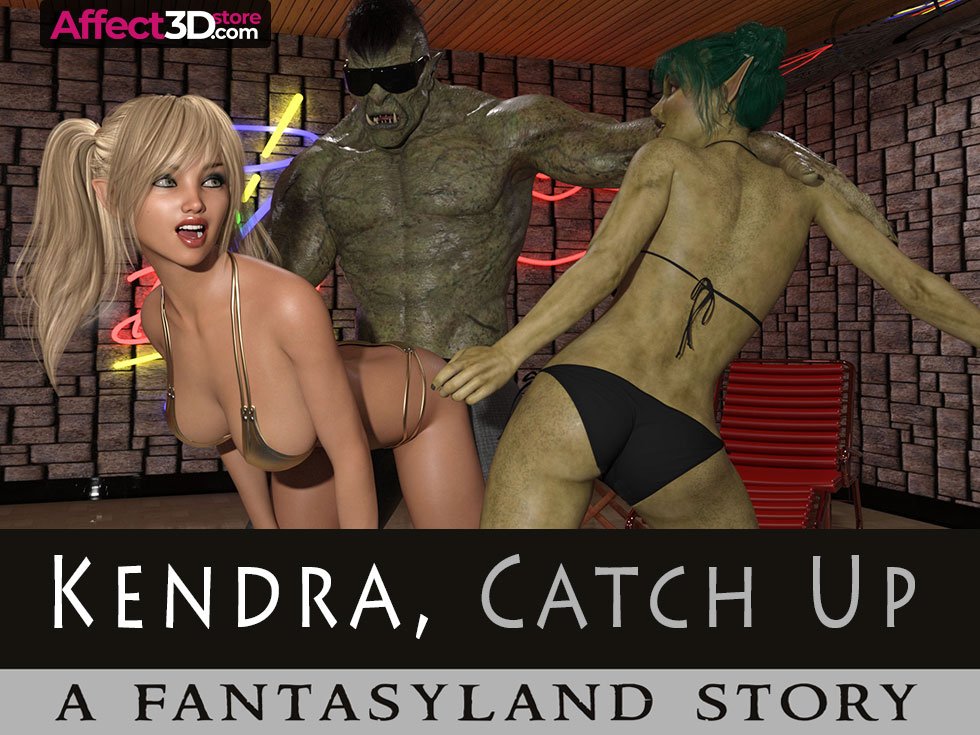 But that's not all! Gonzo Studios has gone and released Kendra Catch Up, giving you a FREE recap of the first two parts of Fantasyland: Kendra. Whether it's been awhile or you haven't seen it yet, this is a sweet bonus from them – and plenty sexy on its own. 😉
I'd be remiss if I didn't share the first two parts with you though, so Part One is here, and Part Two can be found here.