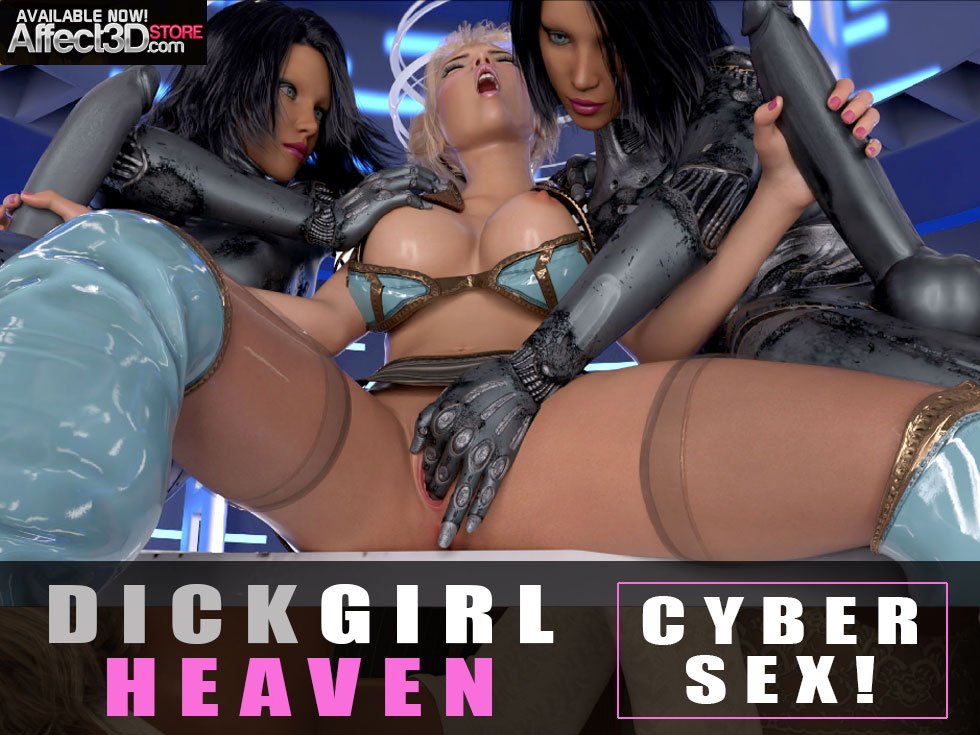 Wanting to experiment with a dickgirl is a farfetched thought. Who wouldn't want a well-endowed woman with a massive member between her legs? In the latest from Gonzo Studios, Dickgirl Heaven: Cyber Sex (now available in the Affect3D Store), our scientist reveals what she's been up to in her cyber lab.
Our blonde scientist is wanting to test out her newest experiment – twin dickgirls. I wouldn't blame her because who wouldn't want multiple cocks to play with? As soon as she walks over to them, they start fondling her, cocks fully erect and ready to penetrate.
The scientist gets on her knees and play with the dickgirls before they return the favor by fingering her and partaking in nipple play. A sultry threesome ensues with one cock thrusting deep inside the scientists' pussy and the other thrusting inside her mouth. The scientist and the two dickgirls change positions multiple times and end in double penetration. They both pull out and the scientist has one hell of a cum shower. I wonder what other experiments she's going to whip up?
Dickgirl Heaven: Cyber Sex spans across 61 images and is available in the Affect3D Store for $6.99!