Today is a special day here at Affect3D! The long awaited sequel to Sexy3DComic's Slayer: Apocalypse is finally here! For those who aren't familiar with Slayer:Apocalypse or need to refresh your memory, don't fret! EVE: A Rough Guide To The Apocalypse is a recap of the entire series! The best part? You can snag a copy for FREE!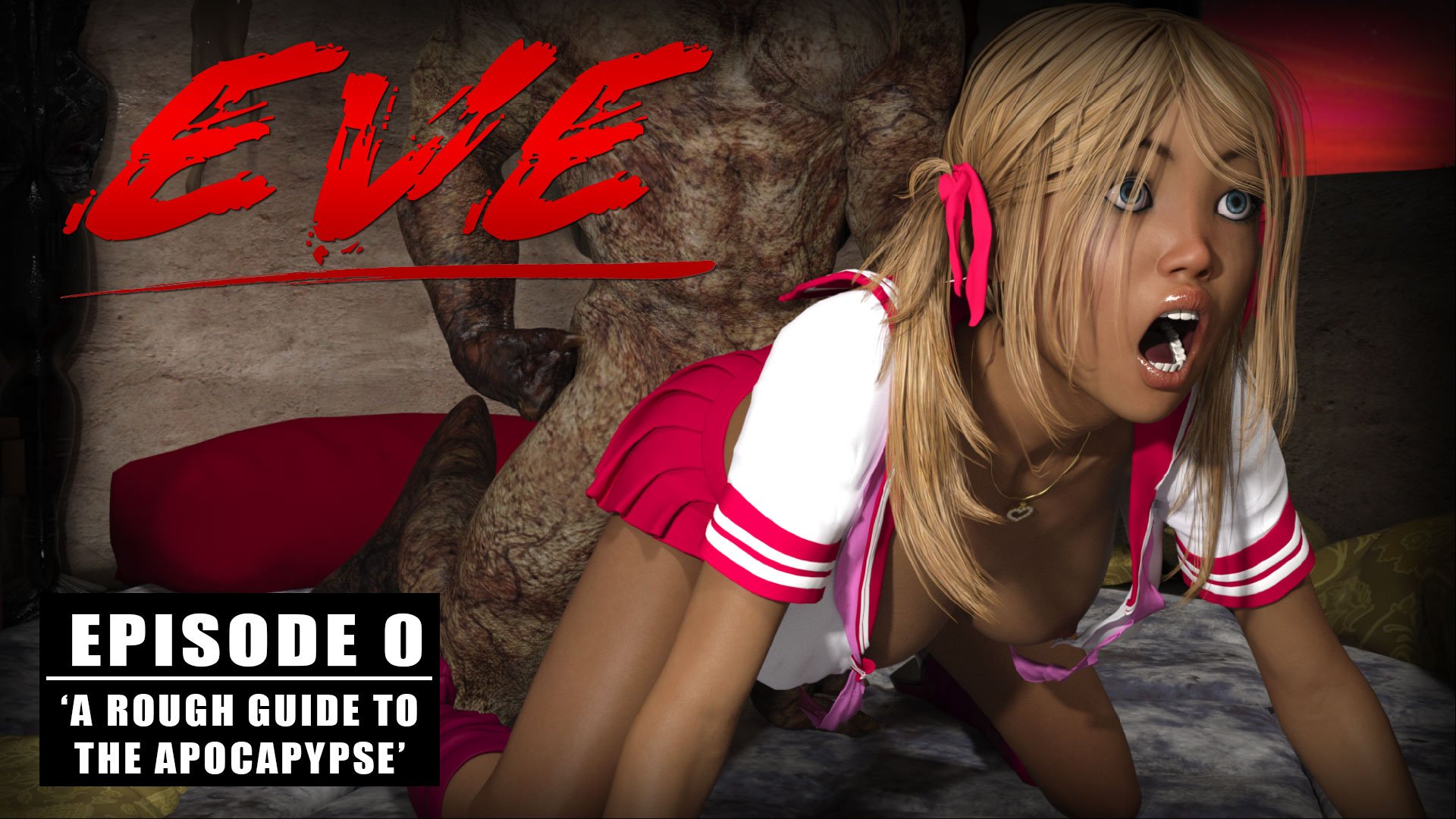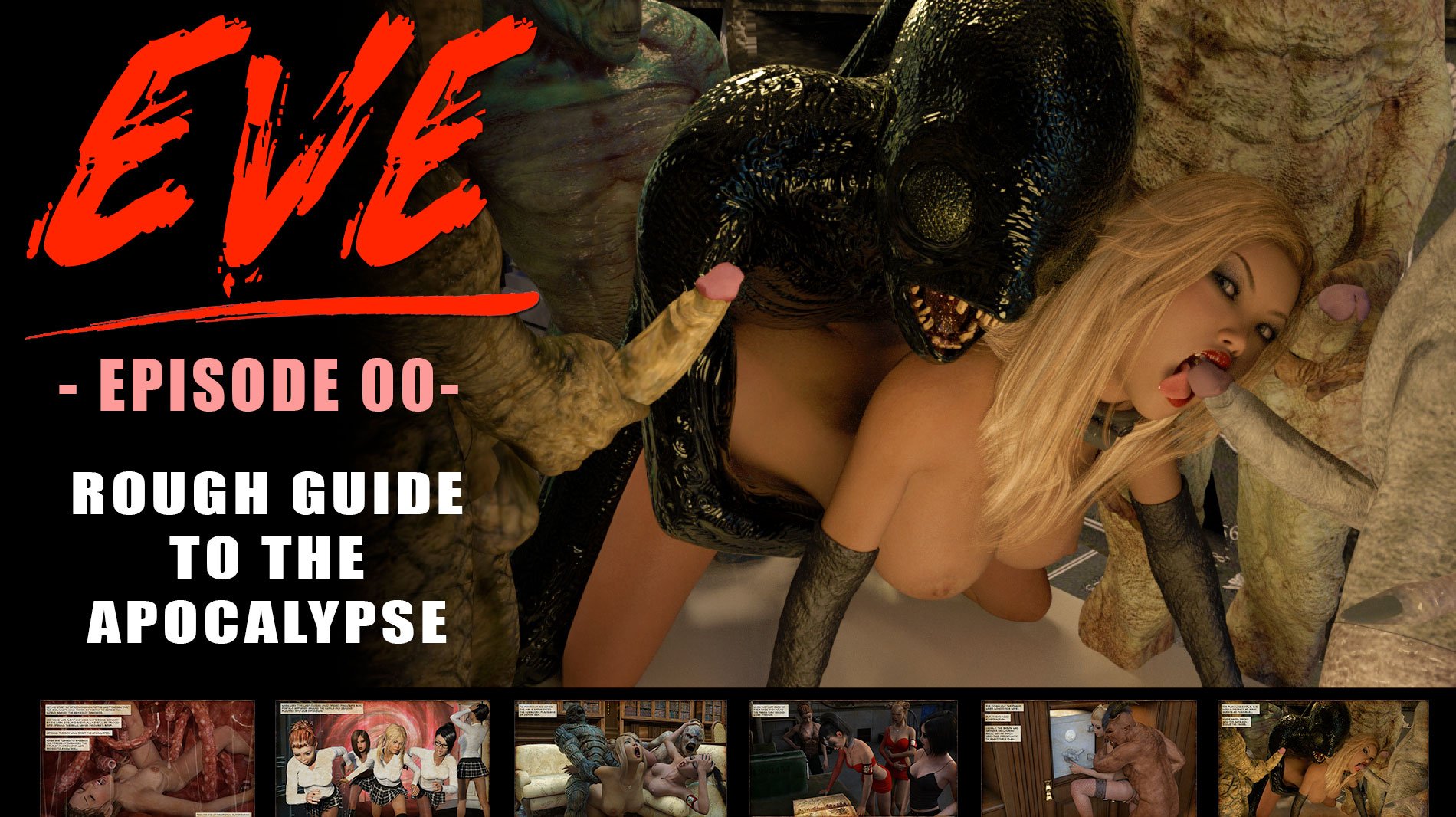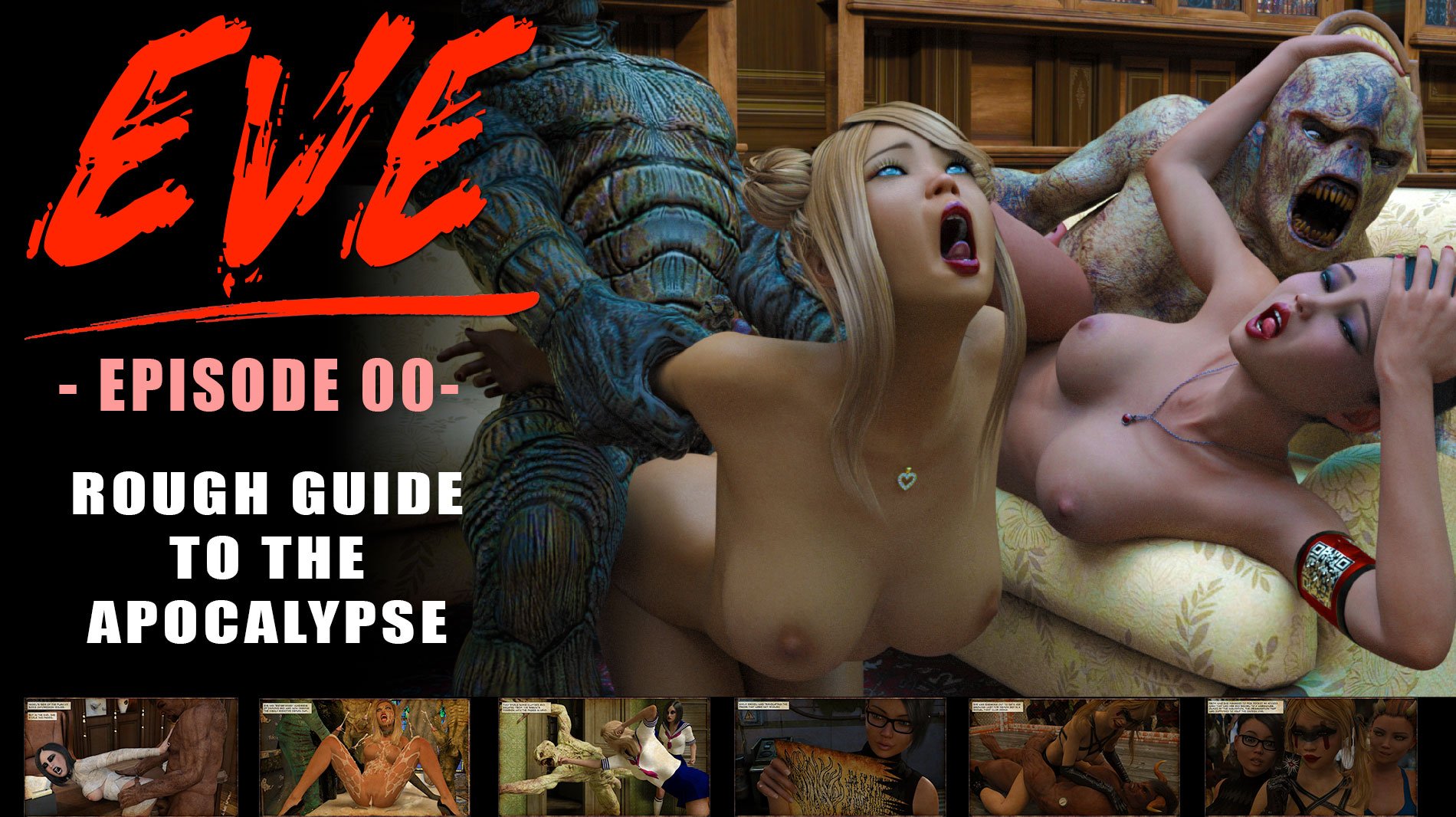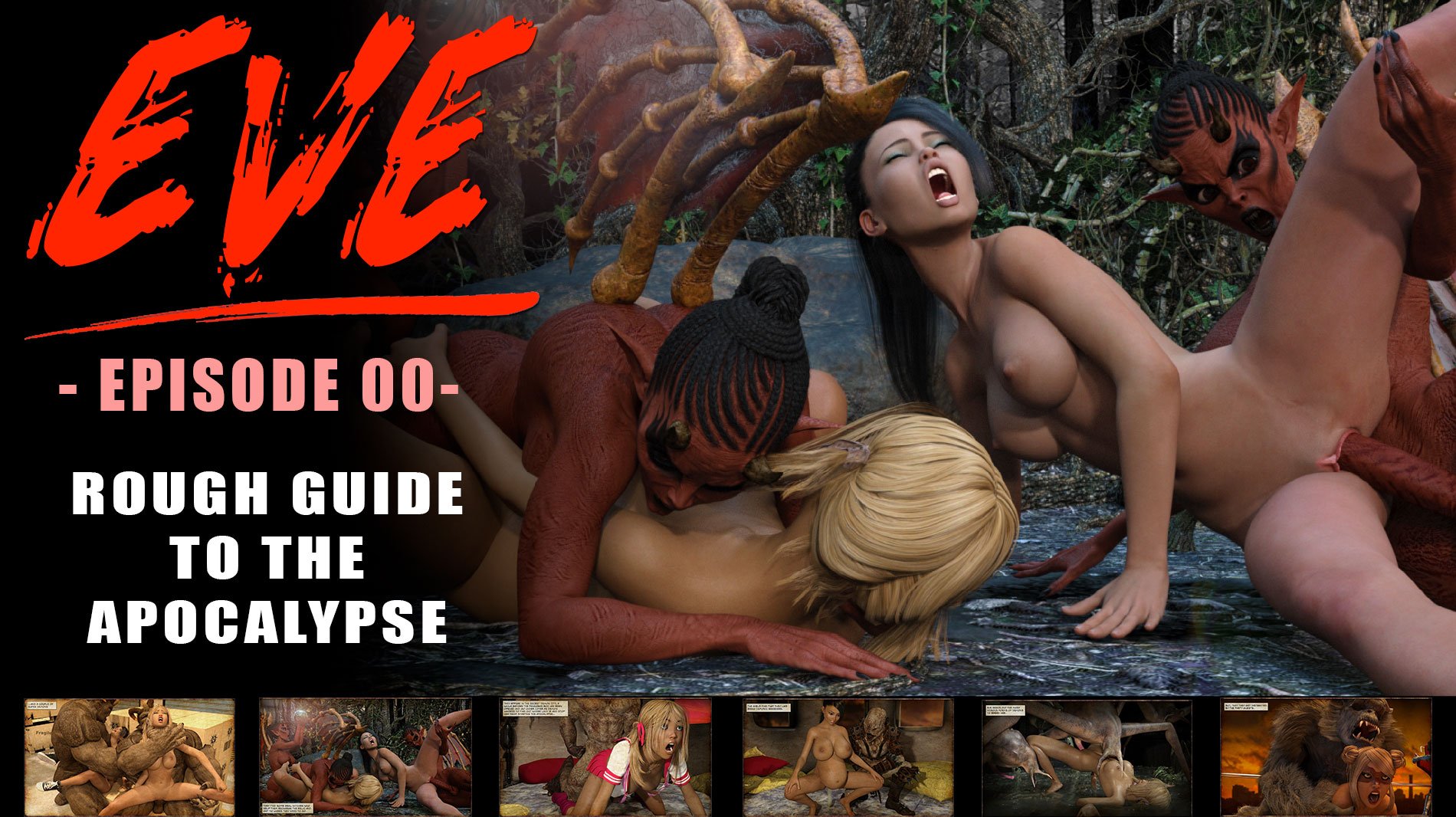 EVE: A Rough Guide To The Apocalypse
Eve discovers that she has been chosen to save humanity and fight off demons from another dimension. Finding out the fate of humanity rests upon you is pretty damn awesome! That is until you also find out the Apocalypse has begun already. You follow Eve and her friends as they try to stop the world from utter destruction without any idea of how to go about it. A Rough Guide To The Apocalypse condenses the original 650 page story into 45. However, if you want to read Slayer: Apocalypse from beginning to end then you can purchase the bundle at the Affect3D Store!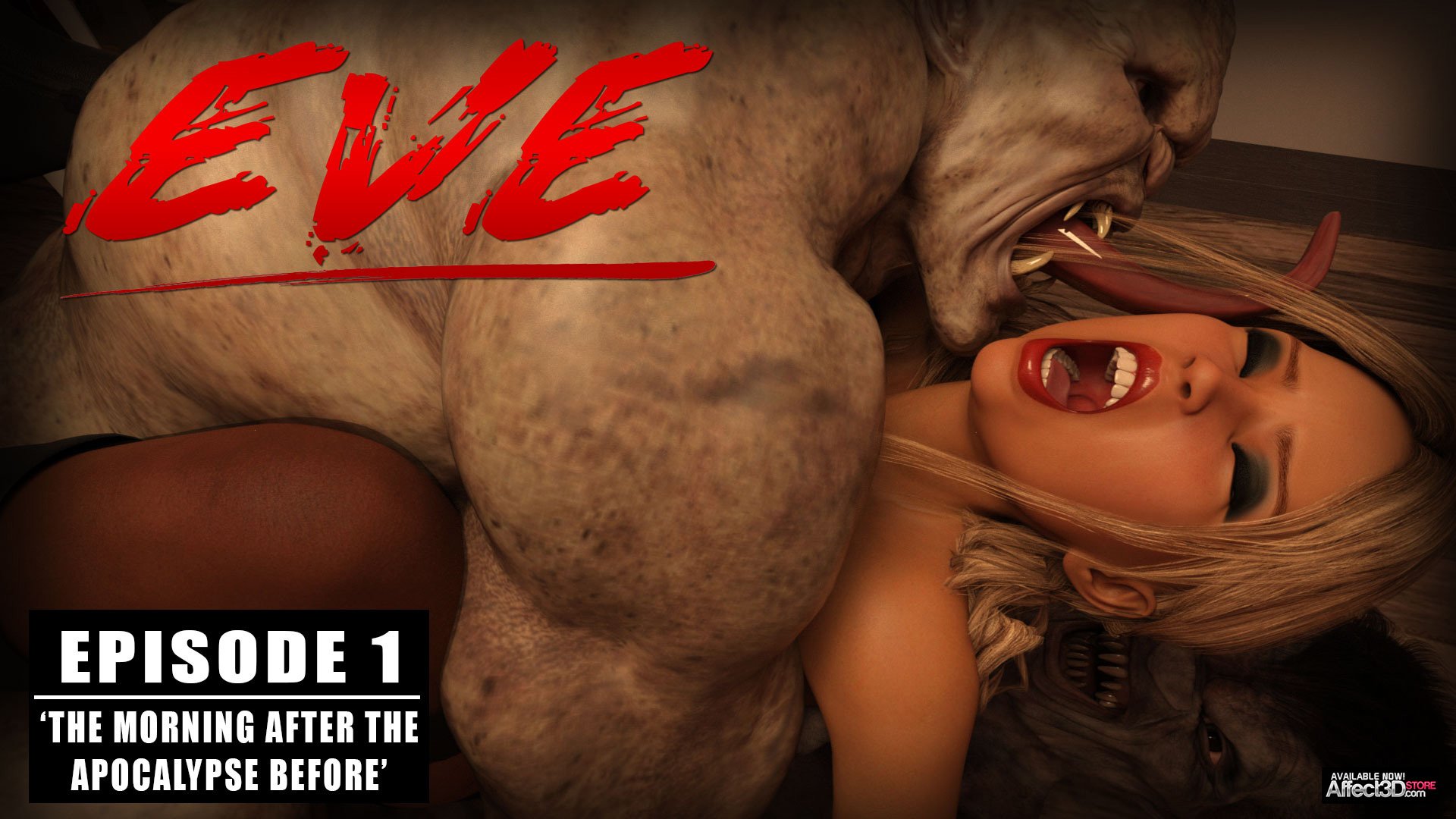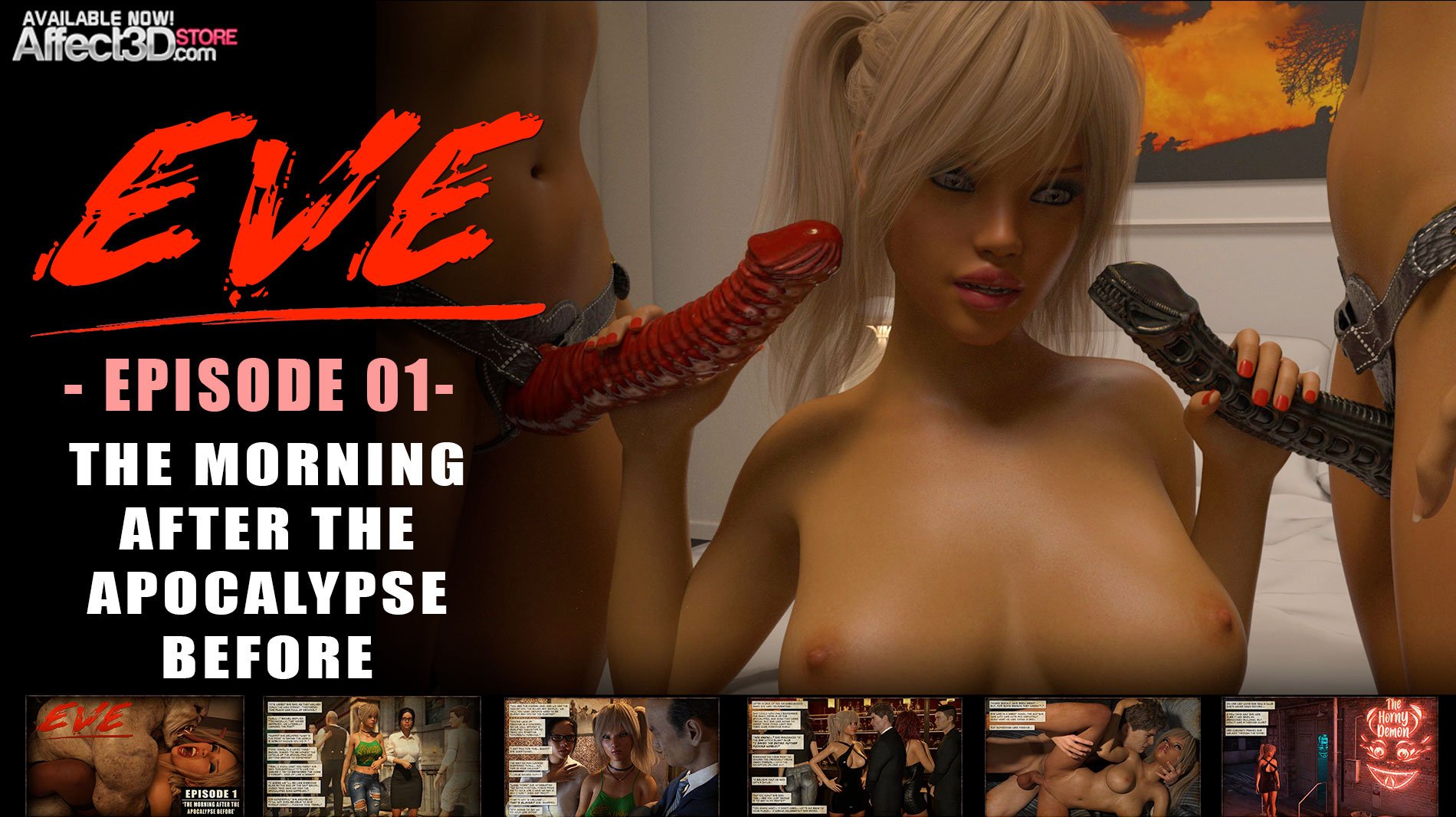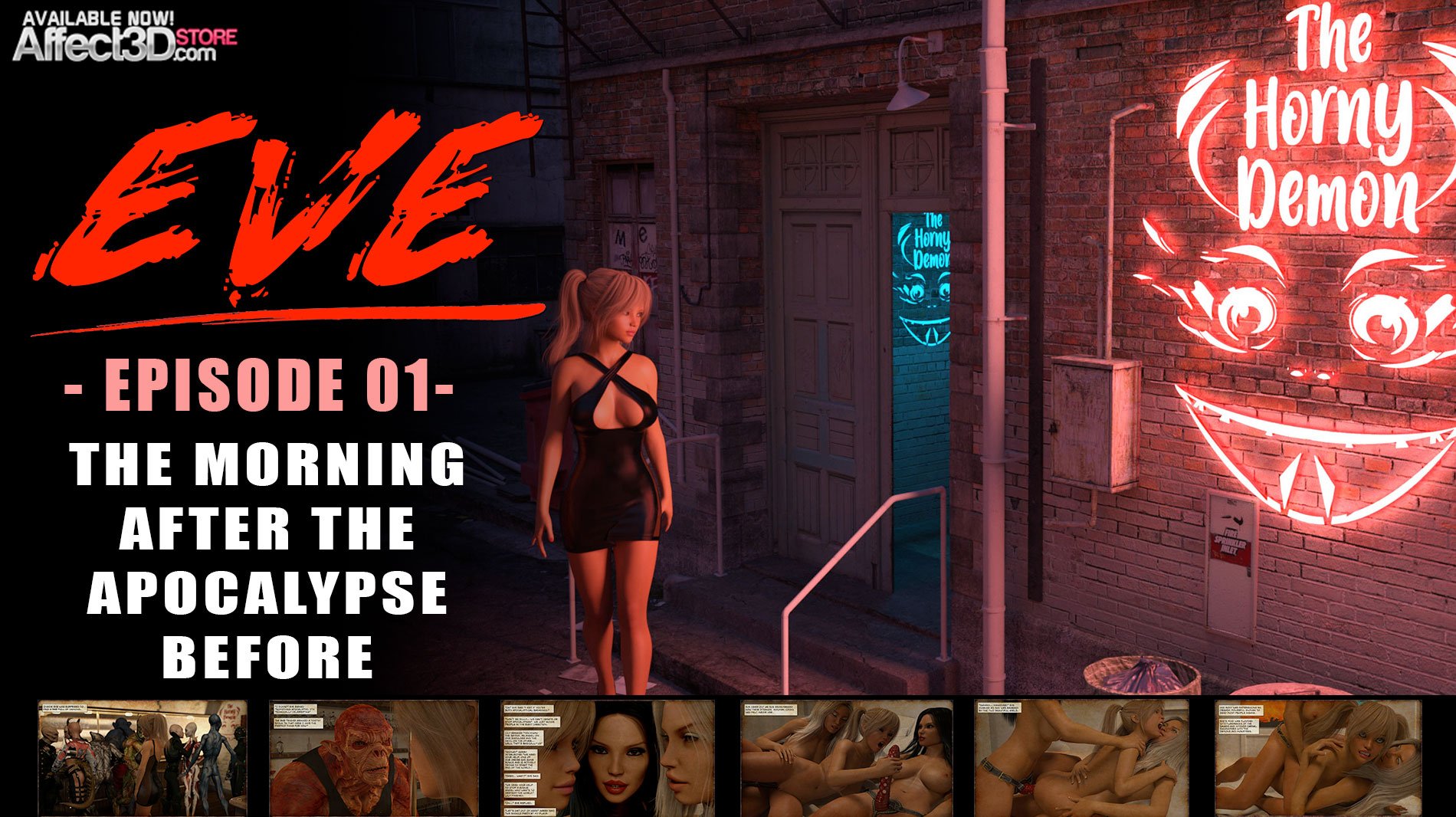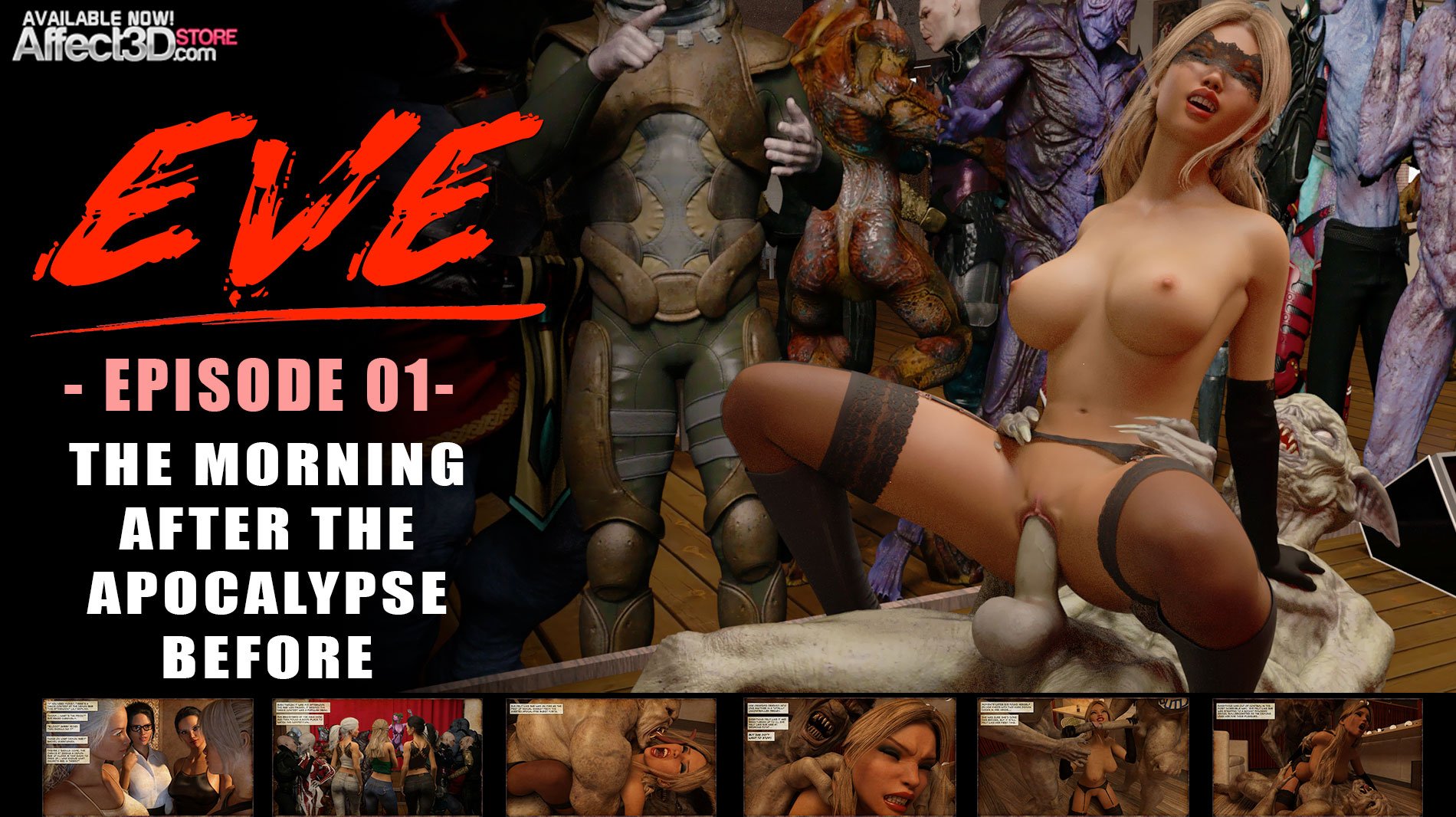 EVE: The Morning After The Apocalypse Before
Eve and Rachel are struggling to remember the events of Slayer: Apocalypse when Rachel gets a phone call…and it seems serious. Curious, Eve asks what's going on. It was the Inquisition (the order Rachel works for) and they needed to meet with Eve. As "the chosen one," the Inquisition is Eve's new boss, and as her boss there are a number of things that need to be discussed. Things go south, however, when Eve refuses to do anything the Inquisition had in store for her unless 1) she gets paid, and 2) Rachel is included.
After the discussion falls out, and the Inquistion's representative leaves, Eve decides to go out. She just saved the world and that alone is enough to celebrate. She hooks up with a guy from a bar but something feels off… The guy knows what he's doing but the sex is boring. Disappointed, Eve gets dressed and starts to head home, but on her way back she notices a club she's certain wasn't there before. Intrigued, she walks in and to her surprise the bar is full of demons. In the bar she's approached by two women, Gabby and Lily, who turn out to be an angel and demon. One of their order has gone rogue and intends on ending the world, so they need Eve's help. I guess being "the chosen one" is a never ending job.
As you'd expect, Eve soon hooks up with Gabby and Lily in racy threeway involving strap-ons and flashbacks to Eve's sexual exploits after the Apocalypse. The story doesn't end there, though. While on the case, Eve ends up on stage performing for a horde of demons in lingerie, and finishes her provocative performance with a live sex show ontop of a demon cock. Her reward for such a performance? More demon cock, and she's absolutely delighted for it.
Gonzo's latest comic, EVE: The Morning After The Apocalypse Before, spans 74 pages and contains oral, girl-on-girl, loads of monster sex, anal, squirting, and creampies. Don't miss out on this new sequel to Slayer: Apocalypse and get your copy today for $9.99!