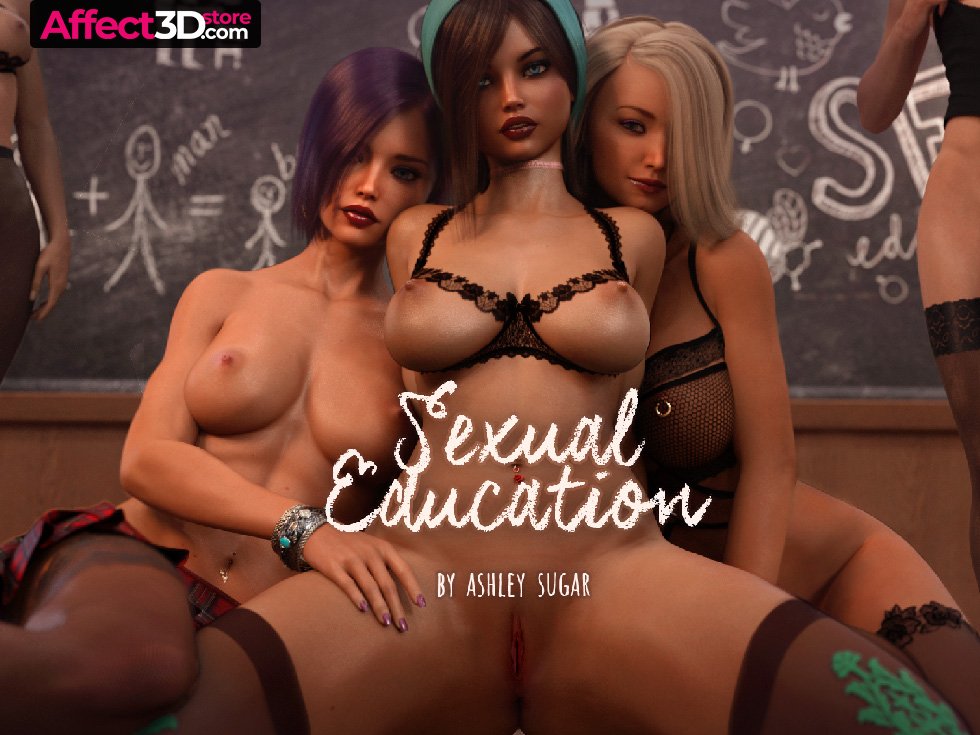 Ashley Sugar is back with yet another release! Indeed this time it's Sexual Education! Watch a bunch of college students have a serious orgy in their first sex ed. class!
So it turns out the CIA has been experimenting with a new drug they plan on using soon. But in order to get the final approval, they need to test it. As it happens, they choose a college for their first test site, and the results are astounding!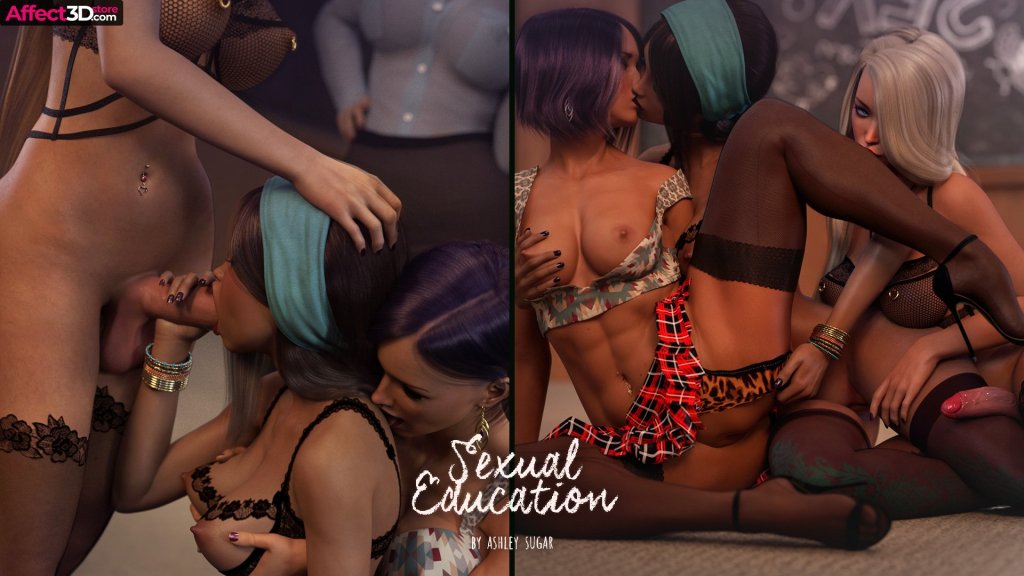 Mrs. Adams is preparing to give her first sex ed. class to an amphitheater filled with students. As usual, three hot girls are picking on a lonely nerd. But then an invisible gas begins to fill the room and a strange, yet euphoric mood begins to spread. Mrs. Adams decides that the best way to teach her students is to switch to a more practical approach. She gets three of her students, Daisy, Lacie and Christine to come forward. As Christine begins making out with one of the girls, her short dress quickly reveals that she has a "little" secret. Turns out the hot blonde is trans which is ideal for the purposes of the class. The two other girls begin playing with her cock before kneeling down and blowing it. The other students watch on, growing increasingly horny! But naturally, it's not long before they join the party.  And so the trio grows to a massive orgy as everyone eagerly partakes in this highly educational experience. The scene ends with the teacher revealing a secret of her own between her thighs!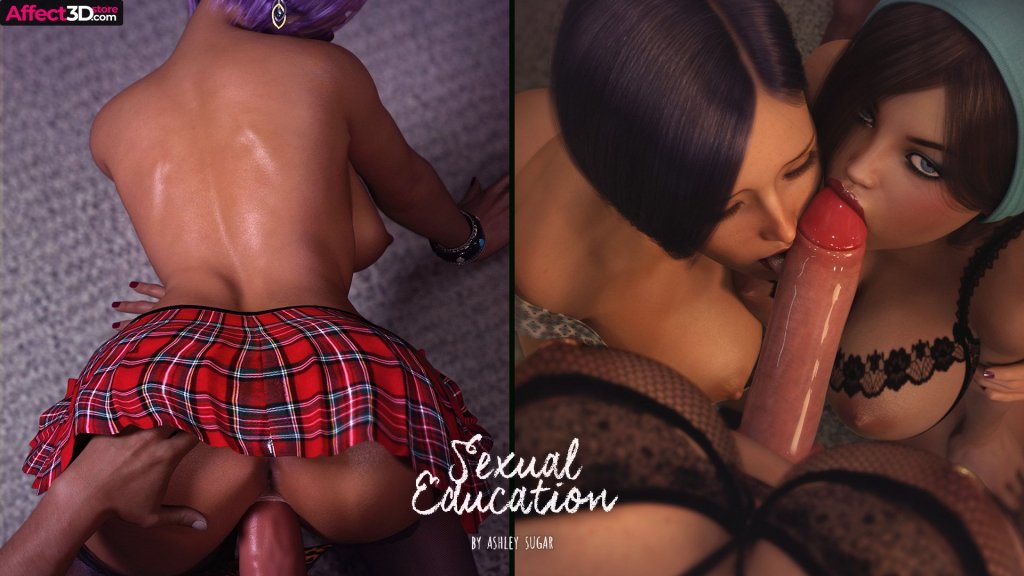 This fun and hot piece by Ashley Sugar comes in both a comic and textless version and is available now in the Affect3D Store for $9! Grab Sexual Education now!