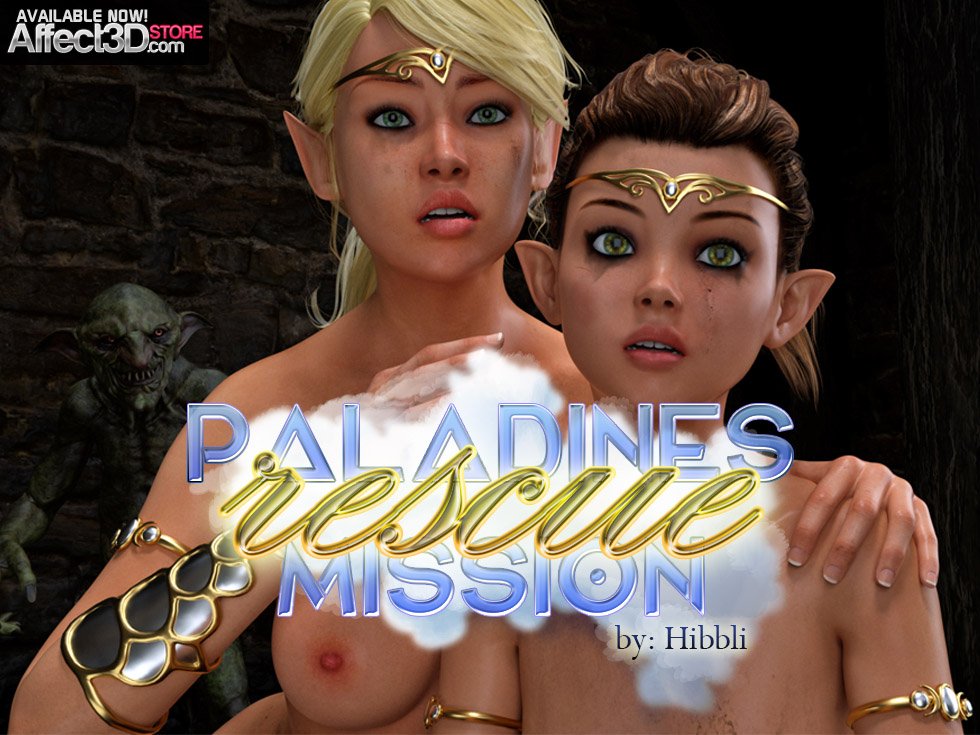 You know, at this point, I'm ninety-eight percent certain than Elayne's paladin order teaches far more about fucking monsters to victory instead of slaying them. I can't recall even a single instance of her stabbing one instead of getting stabbed herself – with lots of monster cock. Hibbli's dropped Paladines Rescue Mission, and this tradition continues, with both Knight Elayne and Thief Ezri getting hole-fuls of thick monster dick.
One might even say that Ezri's best thief work comes in stealing cum. ;p
Attempting to come to Ezri's rescue, Elayne is quickly caught and overwhelmed by the monsters, leading to the two of them sharing their usual fate – lots of cocks in all of their holes. They seem quite ready for this, really, given how little armor and clothing they wear these days. One can't say they aren't experienced, at least.
Being traded from monster to monster, they're left full of cum and quite spent. And, after the group fucking of them, their eyes widen as they see what's coming next – which you'll have to wait for with Hibbli's sequel. 😉 You can get Paladines Rescue Mission from the store now for $8!