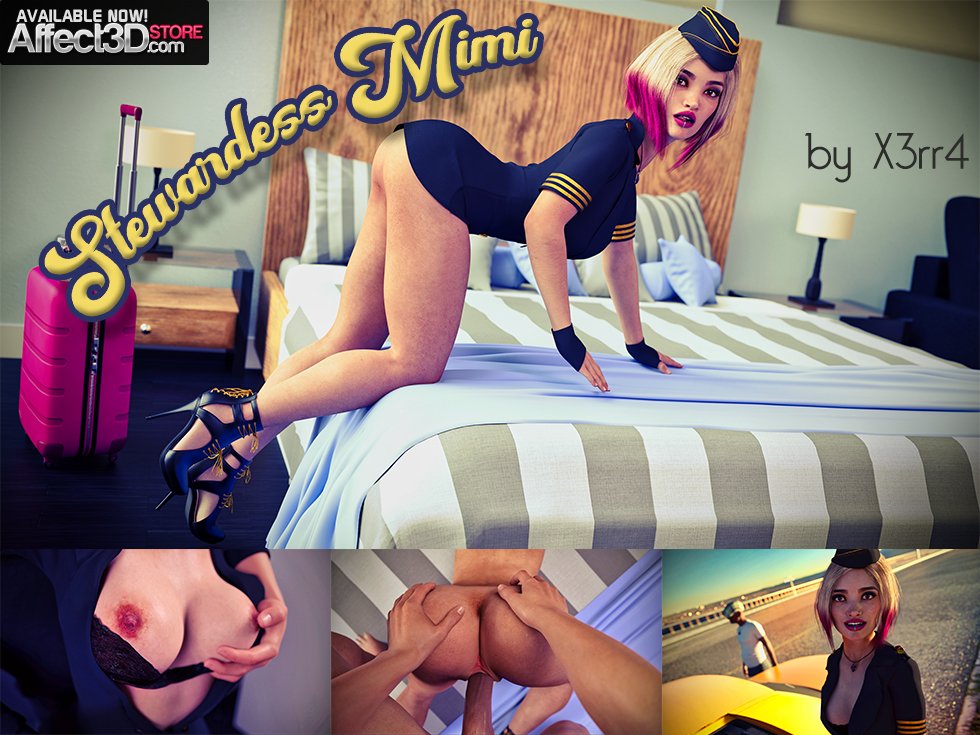 X3rr4's second release on A3D (yay!) brings us another POV set – this one of the 'air travel' flavor. Introducing Stewardess Mimi, a very sexy gal who's looking to enjoy her stopover with a rather strapping fellow. While part of the "Hanna Futile Resistance" universe of X3rr4's, this is a standalone mini comic.
After a flirty encounter on the plane, they meet up and take a cab together to a hotel. Some drinks and dancing later, they're heading up to a room to enjoy some sweaty fun. Warming up with their tongues, they get on the bed and she slowly eases onto his massive cock. She orgasms for a second time, and then he fucks her until she cums again on his cock. They finish with her lapping up his seed; yum.
Then our protagonist wakes up, learning that he had been knocked out from catching the stewardess… and was somewhat vocal during his naughty nap. Fortunately, she doesn't seem turned off by his vulgar mumblings. Maybe he has a real chance with her after all? You can check out the 88-count image set in the store now for $10.00.