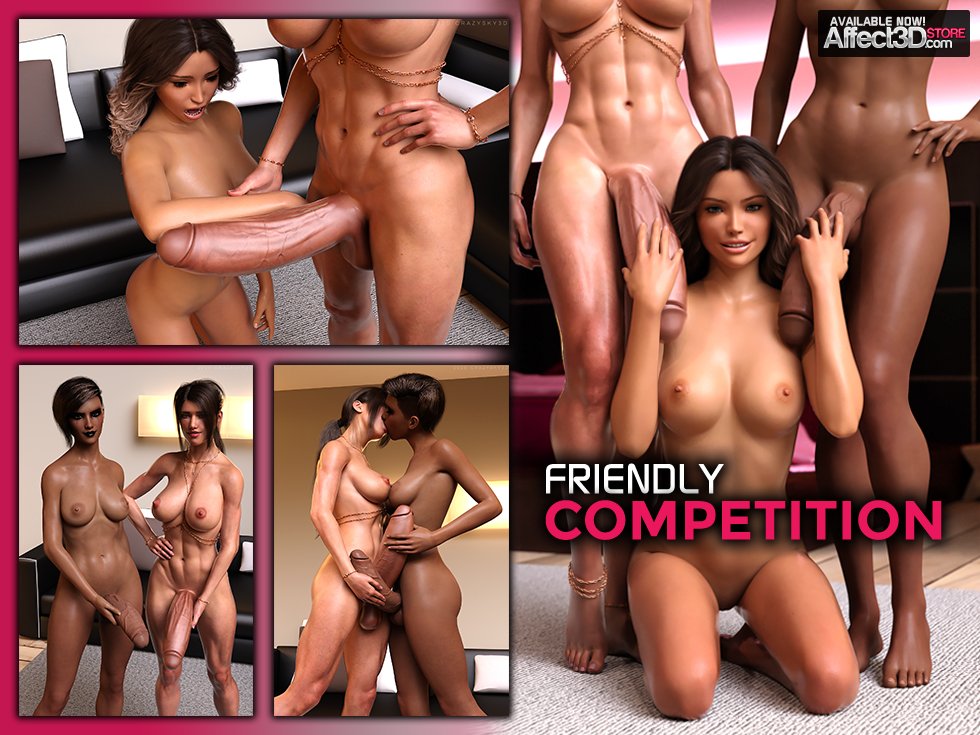 Now come on, we've all been there. You know what I mean… yeah that's right, measuring. Well today, CrazySky3D explores a fun set with one hell of a measuring contest – Friendly Competition. This cute set makes spin the bottle seem very very lame.
So Delphi has brought a stranger back to her house along with two of her friends. Eric, the stranger, naturally is feeling kind of lucky. He probably thinks he's getting some. And so, being a guy he gets a little "cocky". By that I mean, he brags about the size of his dick. Unbeknownst to him, however, Delphi's friends have a surprise in store.
The cute brunette decides to play along and make things interesting. She demands proof from Eric. Now, in this situation, any dude thinks he's won the jackpot. Of course, he strips off and lets Delphi kneel down and measure his cock. It's at this point that Delphi's two "girlfriends" decide to reveal their secret. Their very imposing secret…
Turns out the pair have a couple of massive cocks that far outstrip Eric even when soft. And so, poor Eric watches on as the girls measure up to him. Both girls' cocks are at least twice the size of his. But Delphi has to get the tape measure out to settle the difference between the two main contenders.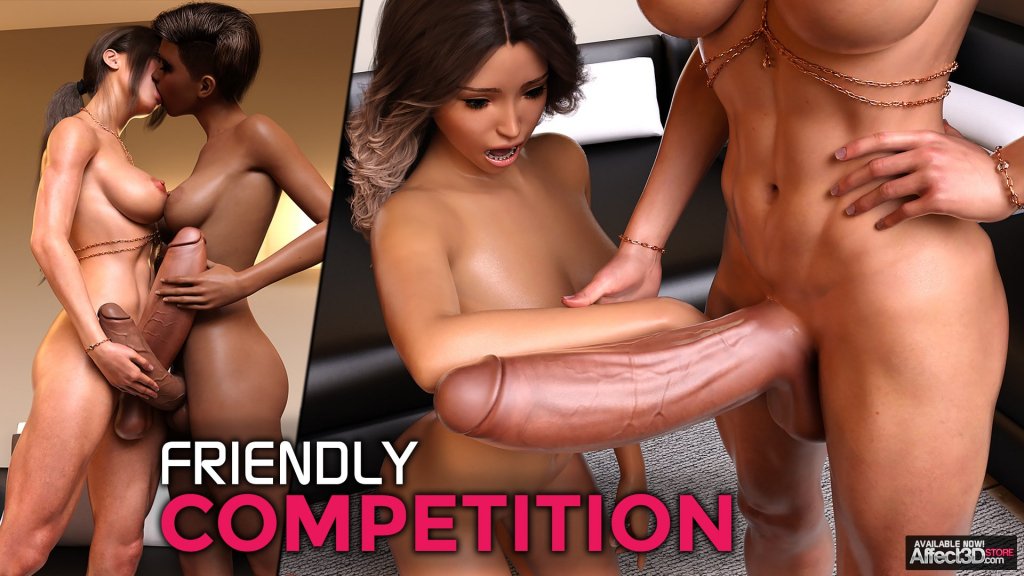 CrazySky delivers a fun and playful set with just a touch of kink. The release includes the 45 page comic in both textless and text version as well as a whole lot of bonus images. And of course, it just wouldn't be complete without the after party… and by that I mean Delphi giving out "prizes". Unfortunately for Eric though, third place just doesn't cut it…
Friendly Competition is available now in the Affect3D Store for $10!