We've got a treat for HZR fans. To of the artist's classics have received a tasty upgrade. The Crafty Maid and One Hot Mess have been updated to 1080p. If you purchased these sets years ago, pop into your A3D Store downloads page and revisit these kinky stories.
The Crafty Maid
If you've forgotten the premise, Julia is a maid in the service of a goblin lord called Gorlucca Gobbovicz. She is being courted by Richard, captain of the lord's guard.
When the lord is out for a hunting trip, Richard invites sweet Julia over to lord Gobbovicz's sleeping chambers to impress her. It does not take long until the two get it going, while being thrilled by the danger of being caught in the act…
One Hot Mess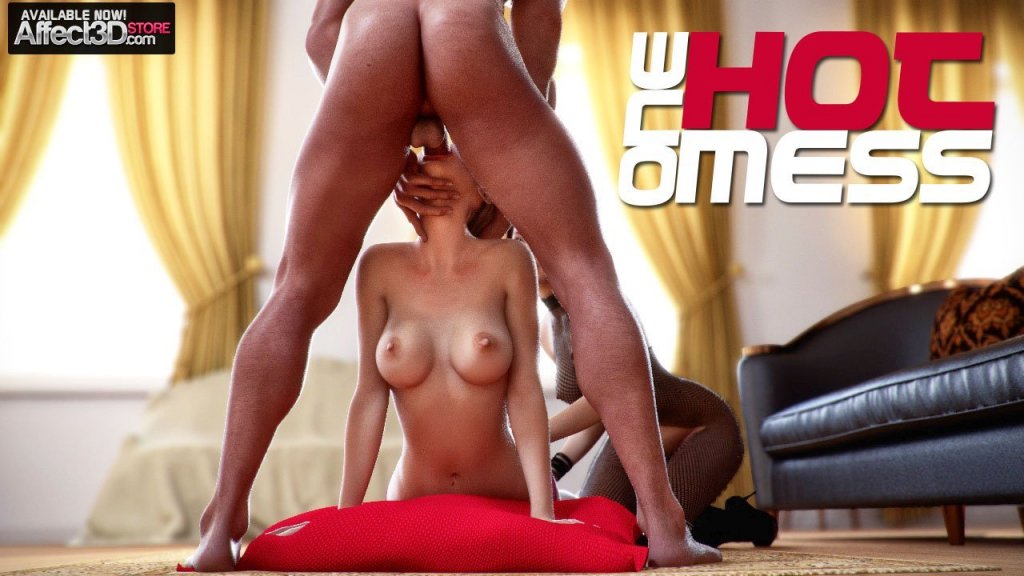 On a catchup meeting for old times sake, the three former best friends Brooke, Claudine and Sonja meet up and share some stories. Brooke and Claudine tell Sonja about a spontaneous threesome they had with a random stranger. But as it turns out, this creates a tricky situation later on.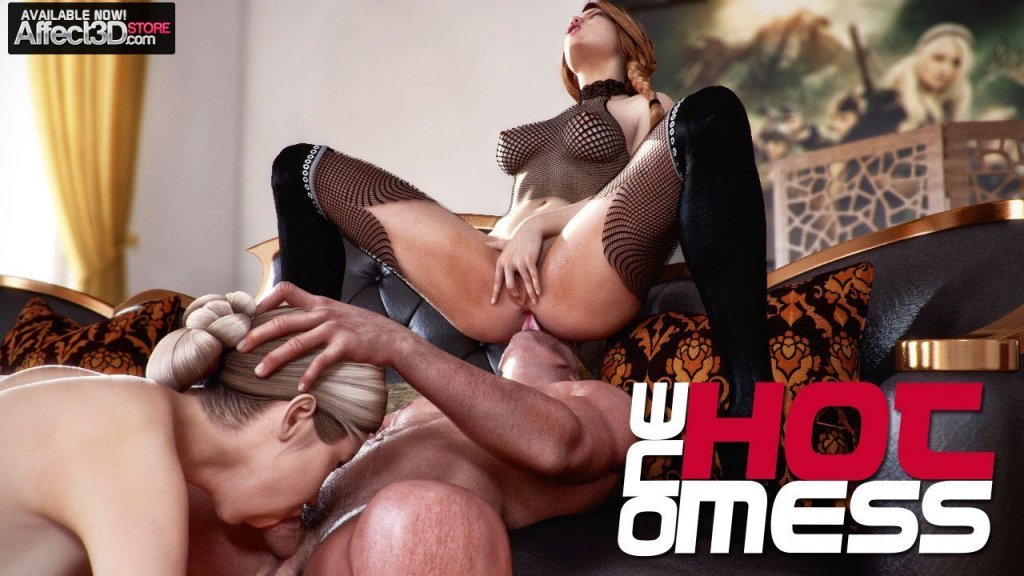 Again, if you already own either or both of these products, just login and download the new versions. If not, you're welcome to dive in and get a taste of the action.