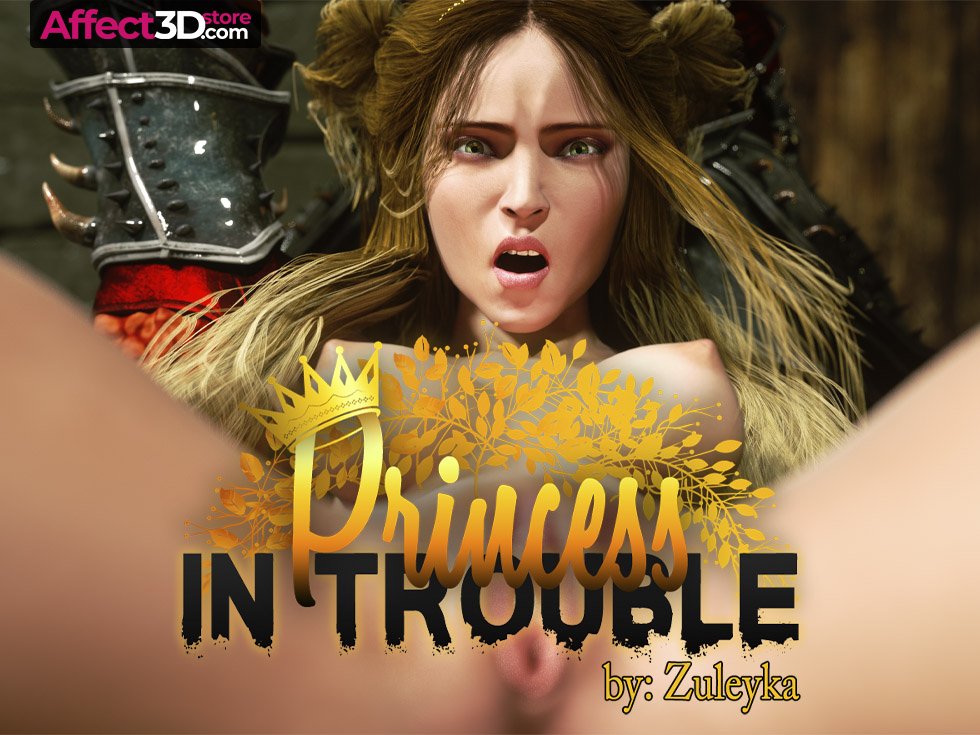 Today we have a familiar treat for you from none other than Zuleyka: Princess in Trouble, now available in the Affect3D Store! For those who may not be aware, Princess in Trouble was originally released earlier this month but now there's an interactive game added!
To recap, the princess of the Elf King has been captured and is now prisoner to the Evil Queen. In order to find out what mysteries lies within, the Queen decides to do so with her massive cock. It seems completely reasonable, don't you agree? Having her demon minion make sure her new trophy doesn't go anywhere, the Evil Queen jumps into seeing what makes this shy princess tick.
Her minions sitting with anticipation as to when they'll have their turn, she allows them to start interrogating her but ultimately decides that no one is allowed to touch her except for her. Making the princess get on her hands and knees, she thrusts her member deep inside her and giving her another creampie.
This interactive game is currently out for both Windows and Mac. So head over to the Affect3D Store and grab your copy today for $10.95!