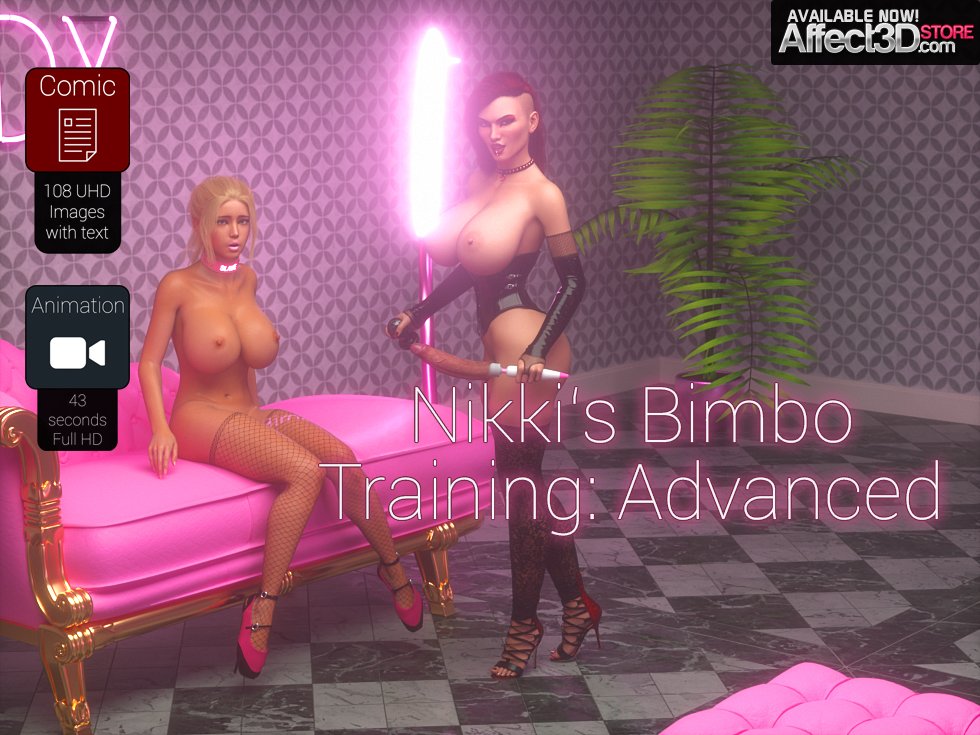 Fab3DX is back with their latest set – Nikki's Bimbo Training – Advanced! And boy is Nikki in for some serious, submissive fun! It's available now in the Affect3D Store!
Nikki has been given a very specific set of instructions: be at a mysterious location at 10:30 am sharp. She knows her mistress Leonie has something in store for her but exactly what that is she isn't sure of. Turns out, Leonie intends on giving her little slut a complete makeover! And so, Nikki goes from cute brunette to one hot blonde bimbo! She's ready for her lesson.
Lady Leonie is waiting in the next room with a panoply of toys and utensils. However, after teasing her sex slave and reprimanding her for her tardiness, Leonie lets the fun begin. The dickgirl mistress first caresses her young disciple before inserting a butt plug in her ass and teasing her some more with the tip of her cock. It's at this point, judging that Nikki has been good enough, that Leonie begins fucking the little minx. The pair start off on the side, standing up before switching to missionary on the couch. But you see, Nikki hasn't cum in a while and she can't stand all that stimulation! The poor thing passes out on the couch as her mistress fucks her. Leonie, amused, isn't quite done with her yet…
Nikki awakens in a dark room attached to a very peculiar chair with her legs spread. And between those lovely thighs? A dildo on a machine of course… I guess this is where the advanced part comes into play. We'll have to wait for the next episode to see just what that entails!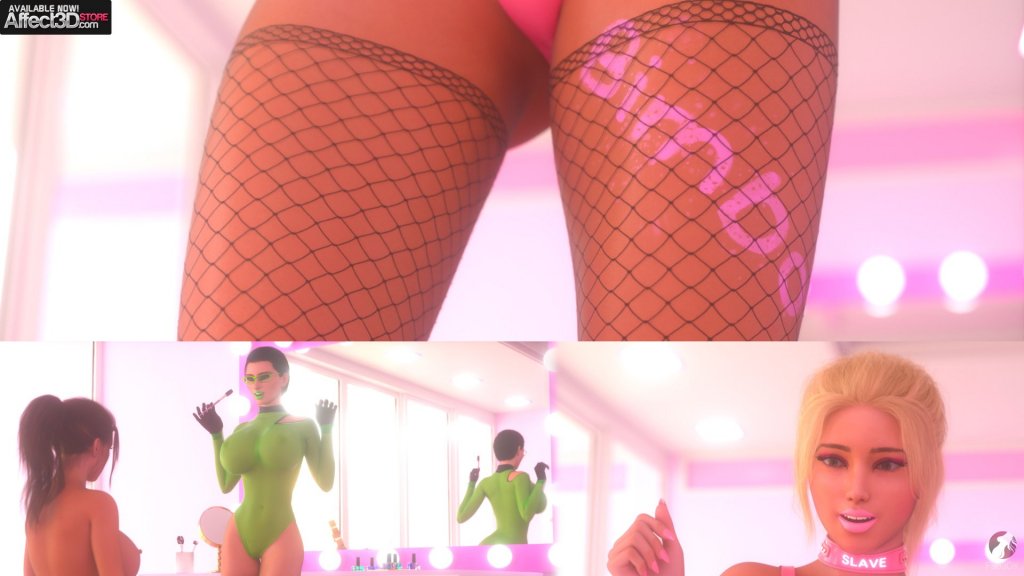 Nikki's Bimbo Training – Advanced is available for $16.00 in the Affect3D Store now! So be sure to check out this latest masterpiece from Fab3DX! The set contains a 109-page comic in text and textless form as well as a short animation!