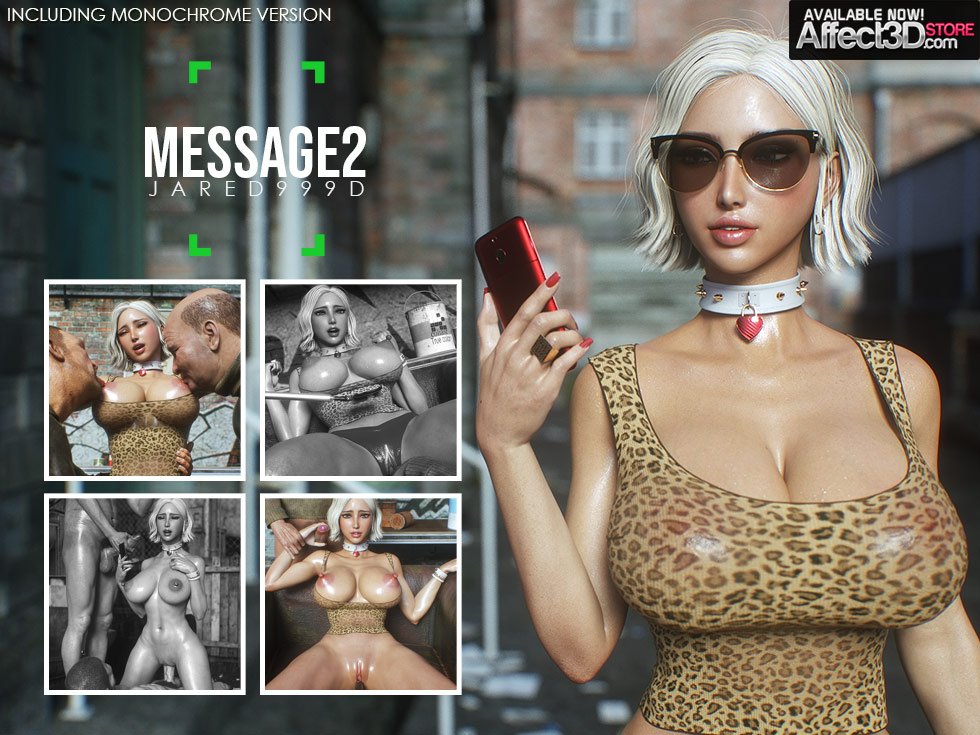 We might as well call this kinky Saturday folks as today's release from Jared999D, Message 2 redefines that word! This follow up to part 1 is one hell of a ride, guys, and it's available in store now!
Part 2 picks off where the first installment left us. Indeed, a cute blonde busty babe finds herself, just like her pink-haired predecessor, in an alleyway under orders from a mysterious commander. This entity has ordered her to find the two men who fucked the girl in part one to receive a similar treatment.
These gross characters greet her with a "warm" welcome. Yup, they start by playing with her pussy before extracting a sex toy and vigorously fucking her with it. This then escalates to her having to sit on one of their cocks whilst blowing the other. And, just like in part 1,  a guy with a massive cock rocks up for some enema play. Naturally, the blonde, on the brink of ecstasy squirts the liquid out of her ass, paving the way for the third guy to fuck her ass deep as she continues to service the two other men! Turning her on even further, the giant wraps his fingers around her throat. The blonde can't handle it and cums.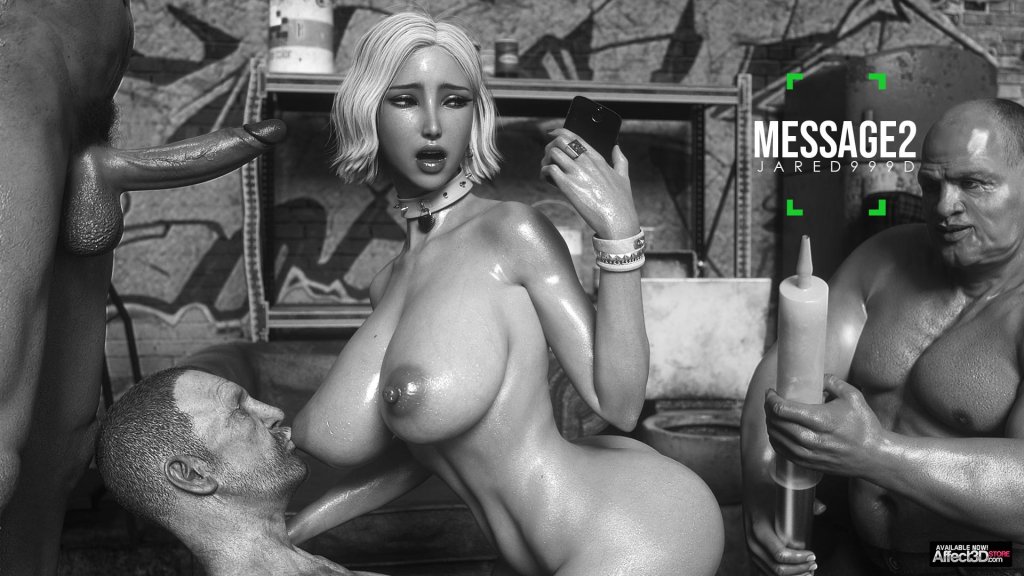 The scene ends up with this subservient babe being fucked in all holes before squirting from both her pussy and ass! Naturally, she then enjoys a relaxing fag with her newly found friends…
If you're into kink, this is definitely the set for you guys! It comes in both color and monochrome! And it's available now in the Affect3D Store for $10.00!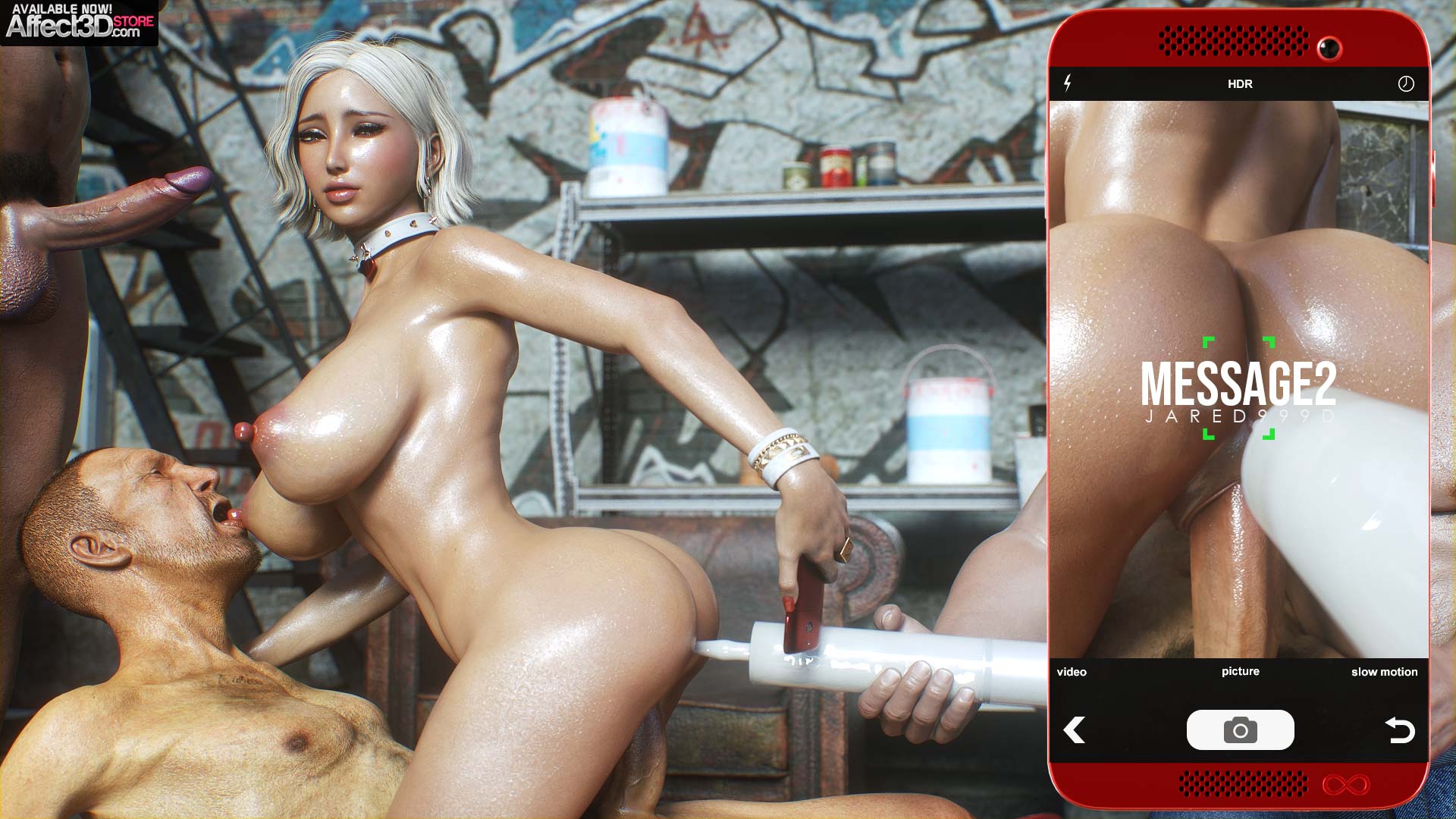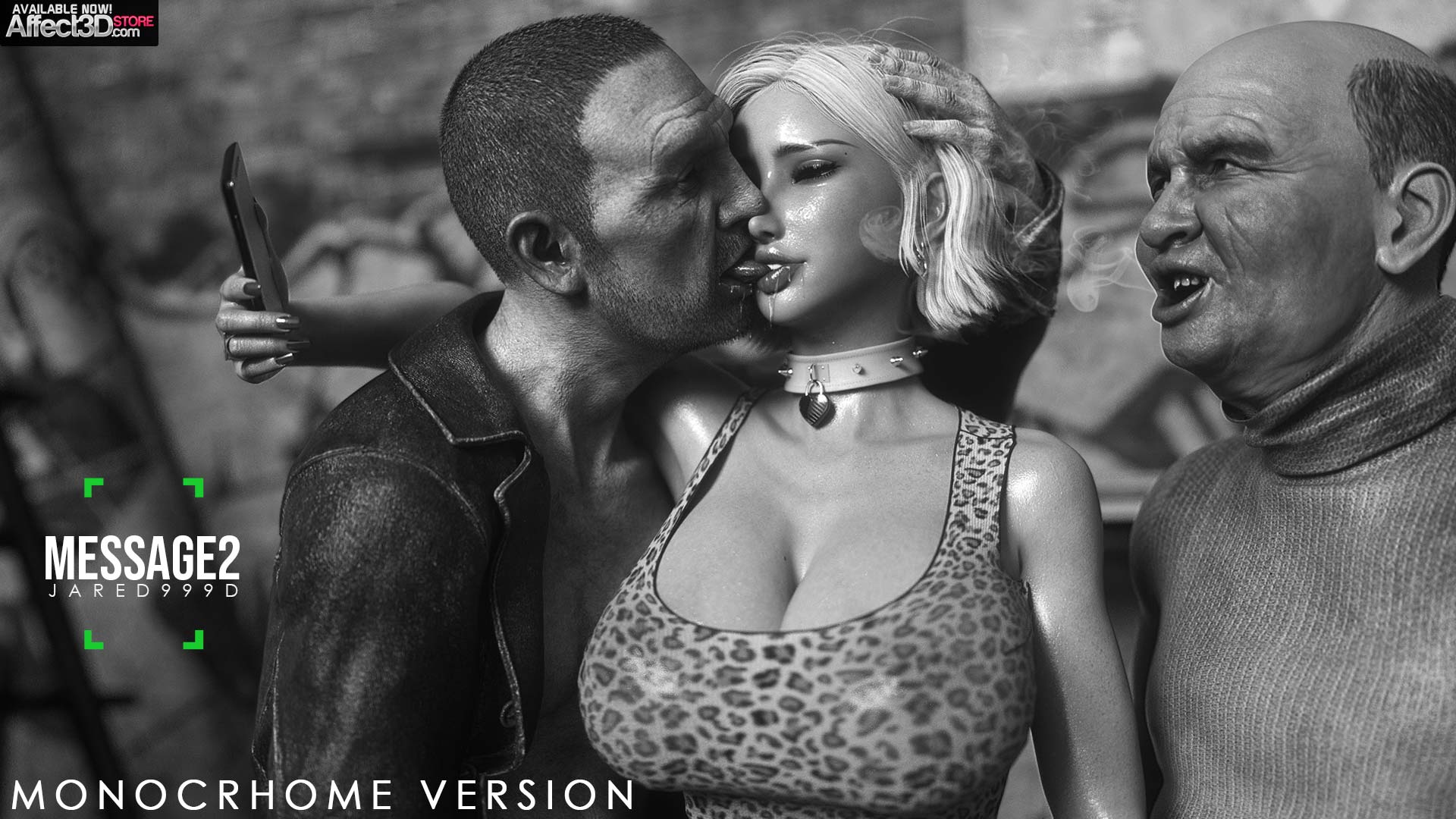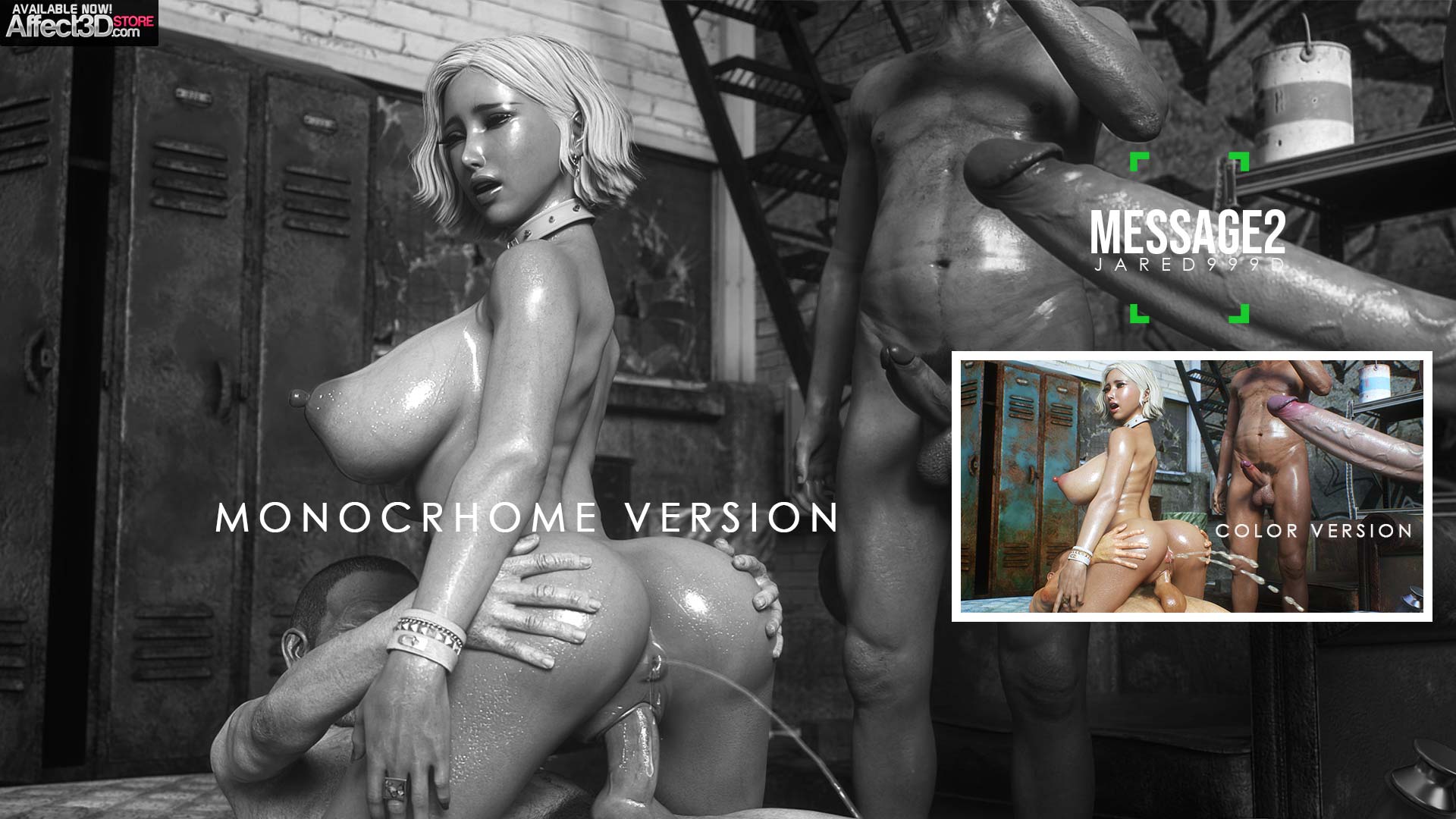 Message Bundle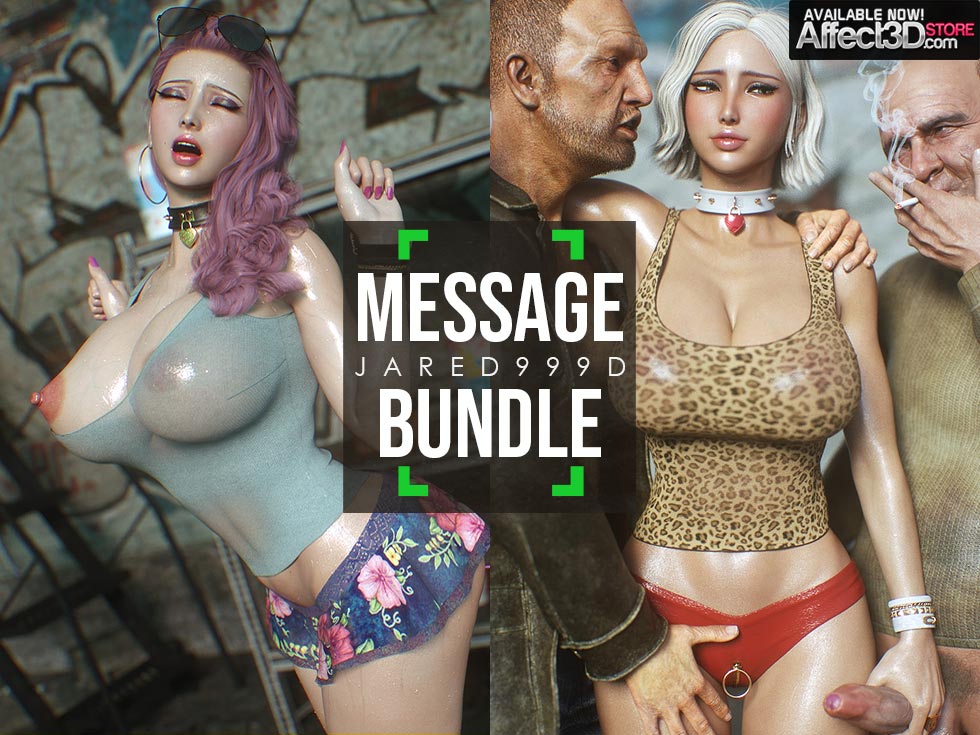 For newcomers to this series, Jared999D has also made a bundle available so you can check out both Message 1 and Message 2 for just $14.95. This series is a must for you 3DX fans out there who love a filthy gangbangs, or the kinky combo of a beautiful girl and numerous unsavory gents. Grab the bundle now using the link below!