Hot on the heels of the last release, Jared999D has another exhibitionist escapade coming at you. One curvy woman and a whole lot of cock await your eager eyes. Villains is available now at the Affect3D Store!
Is that Karen? She just can't catch a break, can she? Now in demon sex slave form, she has some amount of power, but it's just not enough to overcome an orc. Thick orc cock, and some constricting assistance from a snake familiar, pleasure Karen's needful body.
Then, spandex clad enforcer types capture Karen, and drain her power with pacifying dildos. She gets taken on a walk of shame before an ogling audience as the enforcers have their way with her. But more orcs arrive and take out Karen's captors, claiming the ripe fruits of their labor.
Fill your eyes with rough, exhibitionist sex as Karen gets filled with copious amounts of cum. For just $10.95, Jared gives us a massive 240 images, plus 18 bonus concept art images. Not only that, there is an alternate ending set of 57 images, featuring oviposition, is available for $4.95! Head on over to the Affect3D Store now, and become Villains.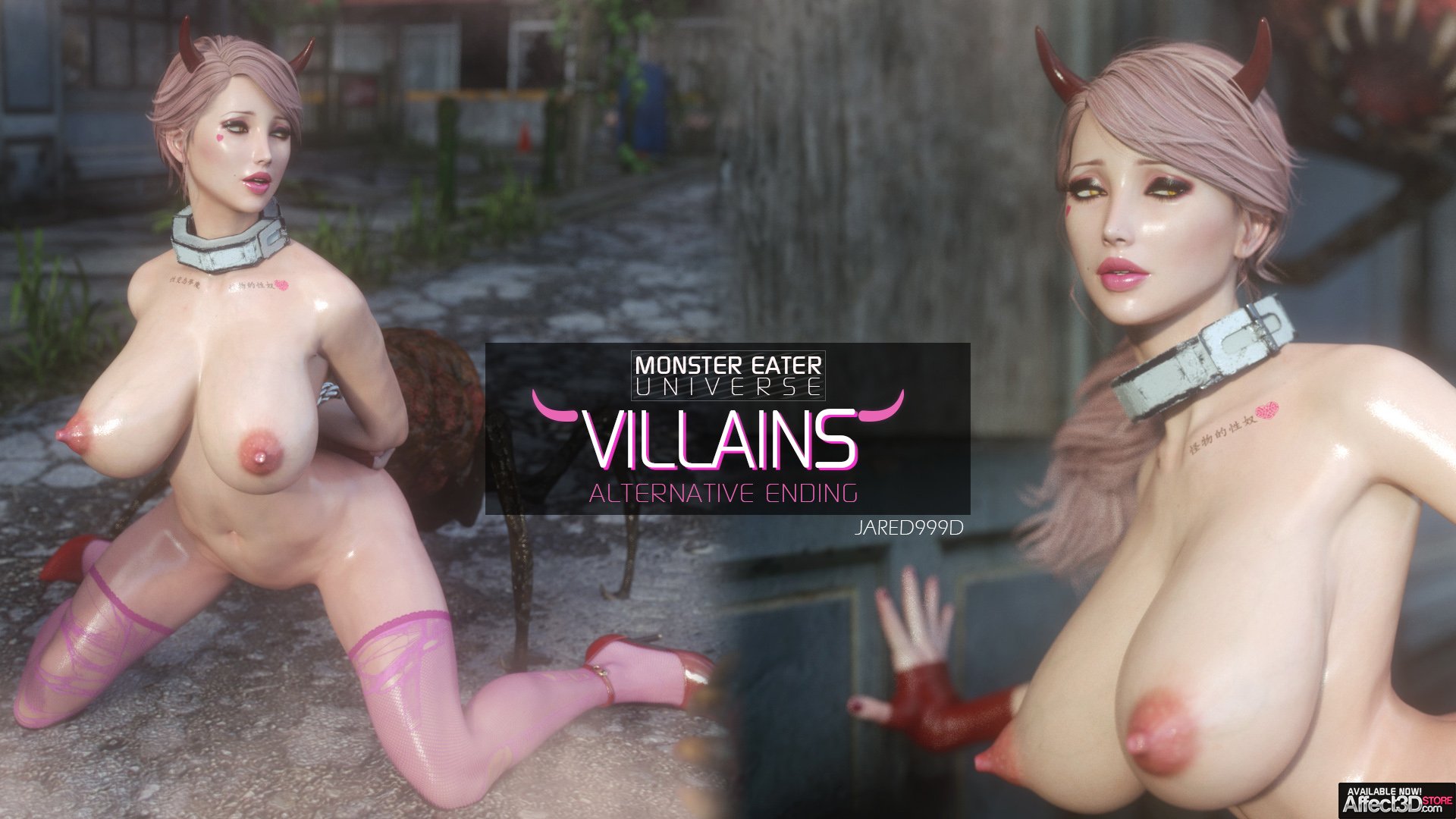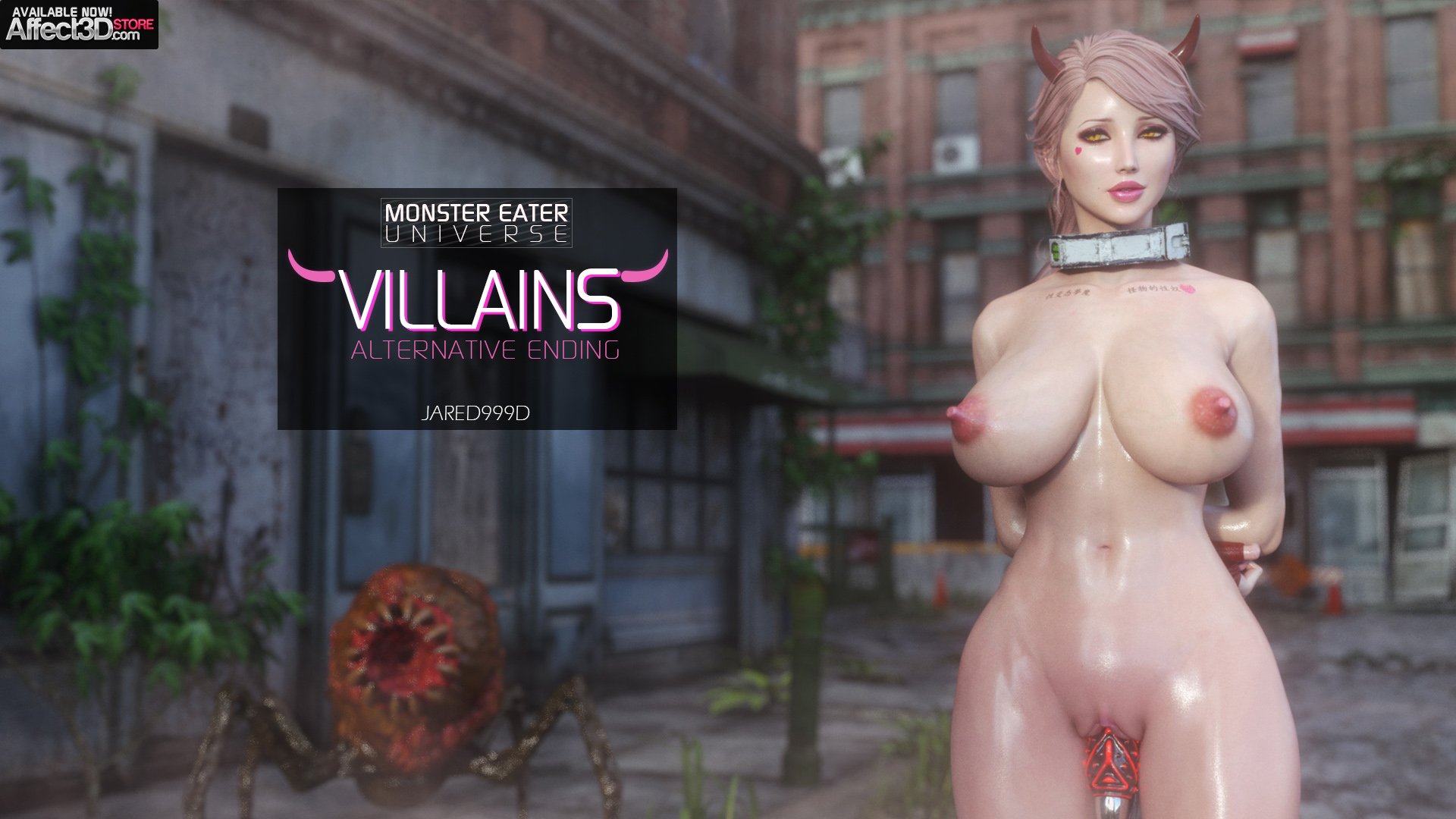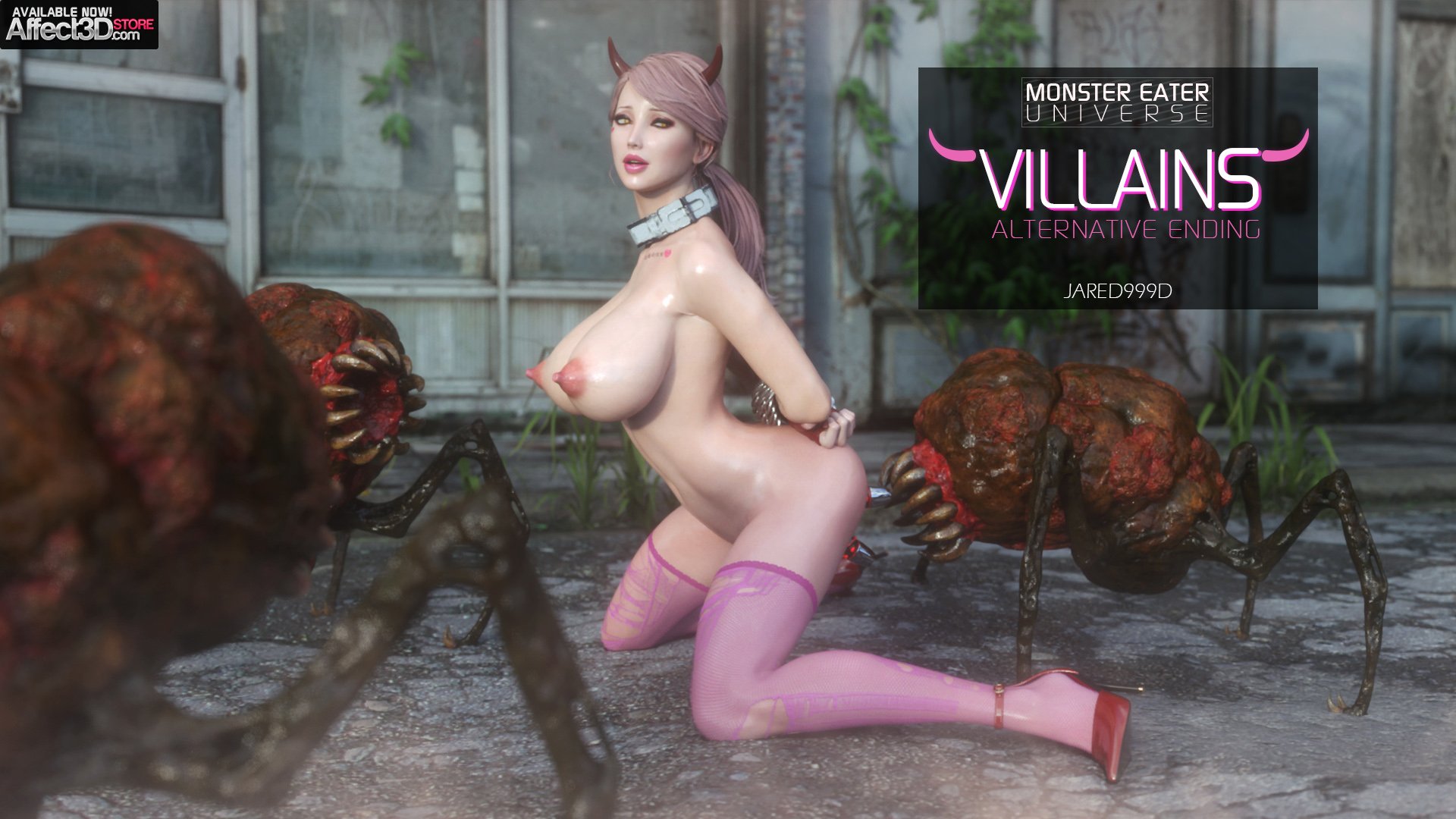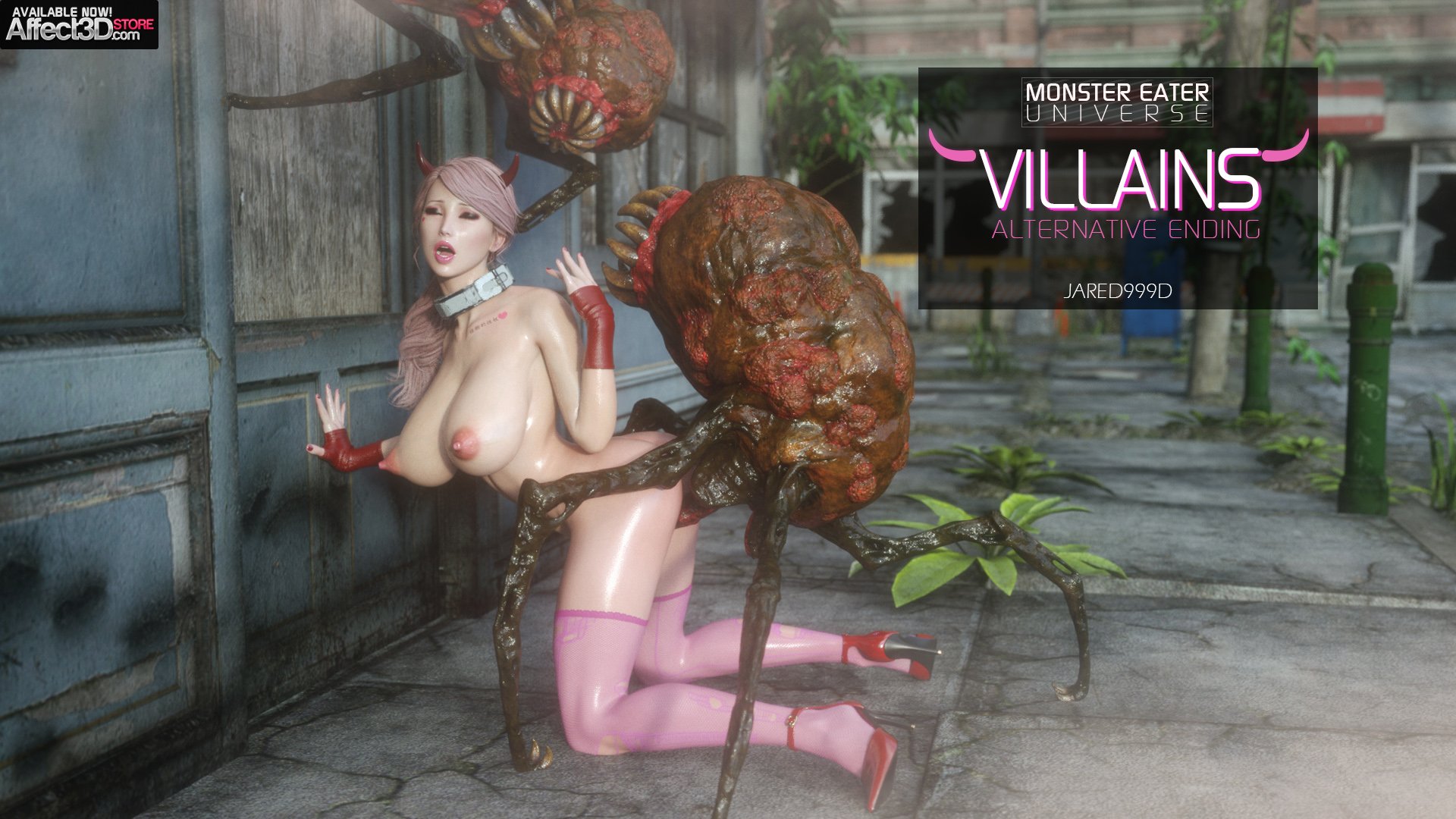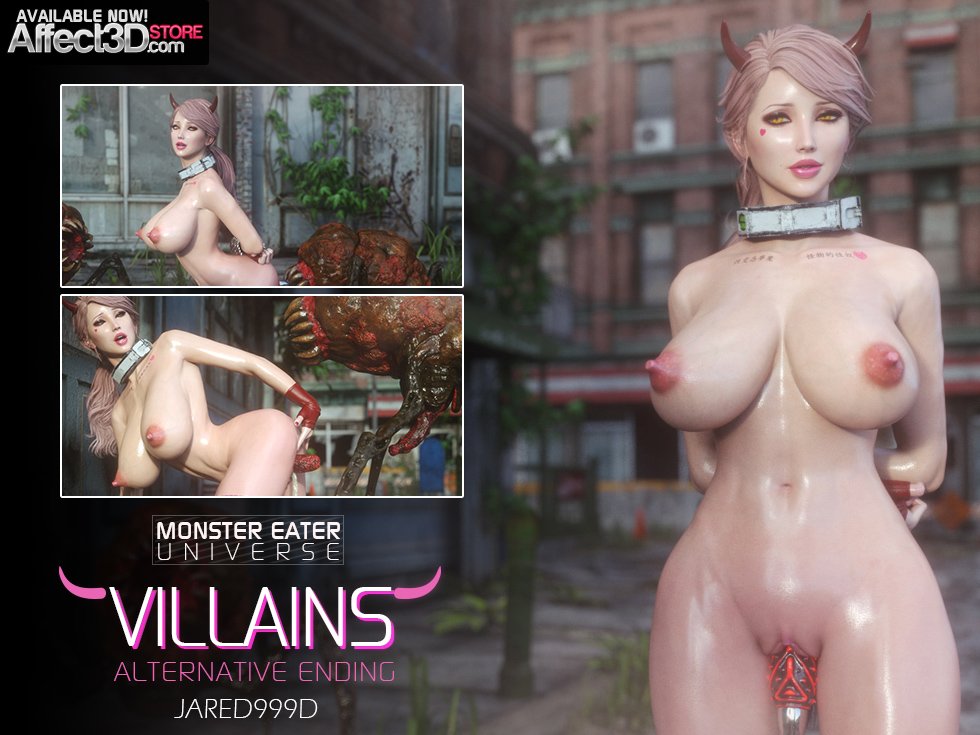 For those of you who haven't seen anything from the Monster Eater universe before now, Jared is offer a new bundle with today's releases, plus all the previous Monster Eater collections. The Monster Eater Universe Bundle includes Monster Eater 1, Monster Eater 2, Monster Eater 3, Monster Eater 3 Add On, Villians, and Villians Alternate Ending for $34.50. Definitely a great deal if you're new to these monster series.