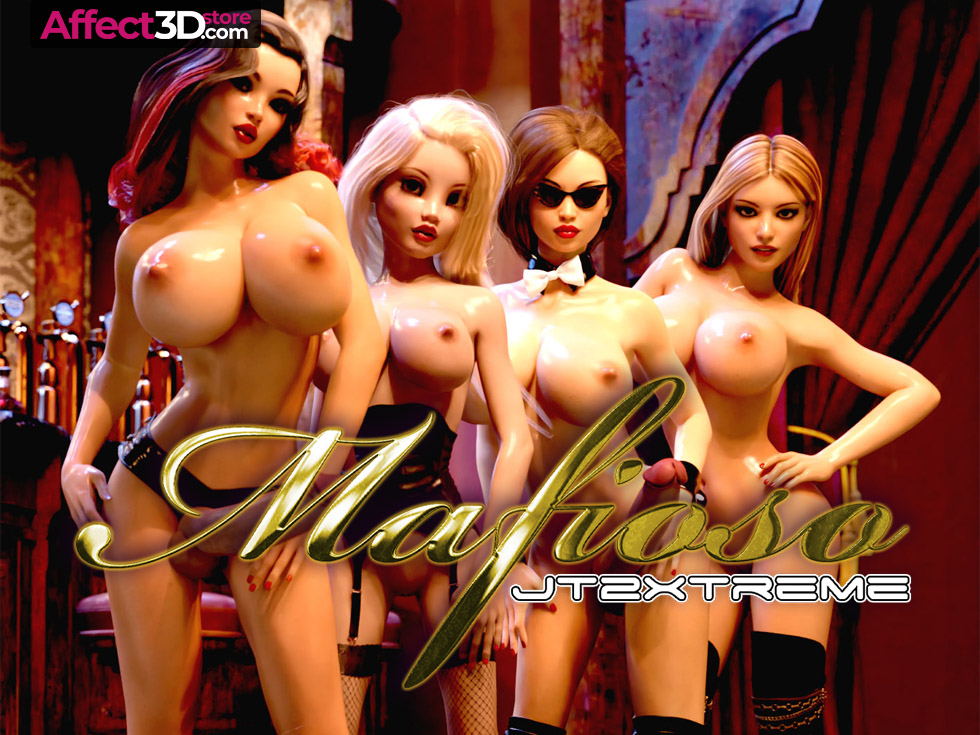 JT2Xtreme strikes again with FutaErotica – Mafioso! Relive the roaring but deadly 20s, in futa form!
It's the dead of night in Chicago. Outside, the city is silent, but far from inactive. Bootleggers hurriedly go about their business, stashing their contraband alcohol away. Meanwhile, in a back-alley speakeasy, a futa boss gives her subordinate the lesson she deserves. The hot redhead fucks her blonde lover all over the back room, from the wall to the table and then even outside in the streets! In fact, all across the city, this dangerous crime syndicate is having its midnight pleasures, fucking in distilleries speakeasies and dark offices! Not to mention the very trucks they use to move their product! Watch these four busty gangsters dressed in leather and latex fucking each other in every possible way they can.
Check out this twenty-seven-minute animation and the signature JT2Xtreme 52 image pinup set! All for just $13.95 in the Affect3D Store now!