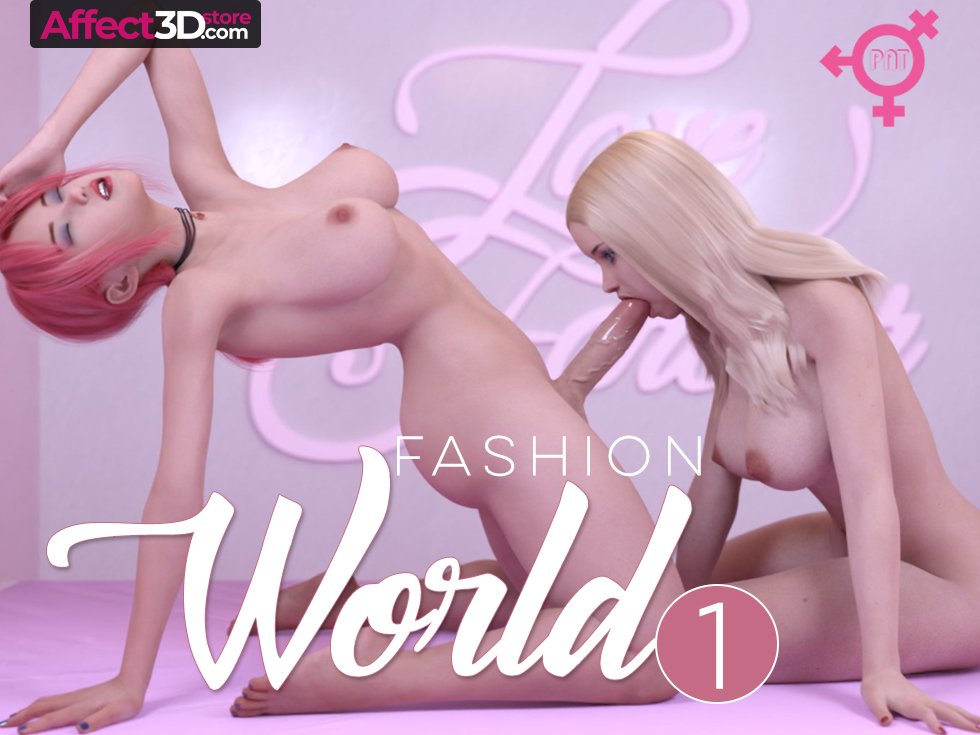 Julie and Lyn have been separated for 2 months after the cruise. Realizing that they can't live without each other, Julie asks Lyn to move in with her which she happily obliges. Shortly after they're reunited once more and their first night together escalates quickly. In the latest from Pat, Fashion World 1 (now available in the Affect3D Store), Julie and Lyn show each other just how much they're missed the others touch.
Laying naked in the bed, it doesn't take long for Julie's cock to become fully erect. After all, it's been awhile since she's penetrated Lyn and it's time to show exactly what she's been missing these past couple of months. A quick 69 session ensues before Lyn finishes Julie off, cum dripping from her mouth. Lyn lays on her stomach and Julie slowly thrusts deep inside her tight ass. She goes another round but this time inside Lyn's dripping pussy before they call it a night.
The following morning Julie gets a video call from Lisa, a photographer who wants to help her in her new career of being a teenage model. Lyn joins in and Lisa is aroused by the sight of them. Before ending the call she asks for a favor – Lyn jerks off Julie and give her a blowjob. Not minding this, they oblige and Lisa whips out her cock ready to go. It doesn't take long for Lisa to cum and who can blame her? Two hot girls putting on a little show via webcam would make anyone hot and bothered.
The next day, Julie meets up with Lisa who is currently photographing Tori, another model. Lisa isn't quite done but while she's shooting she can't help but lust after Tori. She decides to make her move when their session is over. I wonder how that will go?
Fashion World 1 spans across 98 images and is available now in the Affect3D Store for $10.00!