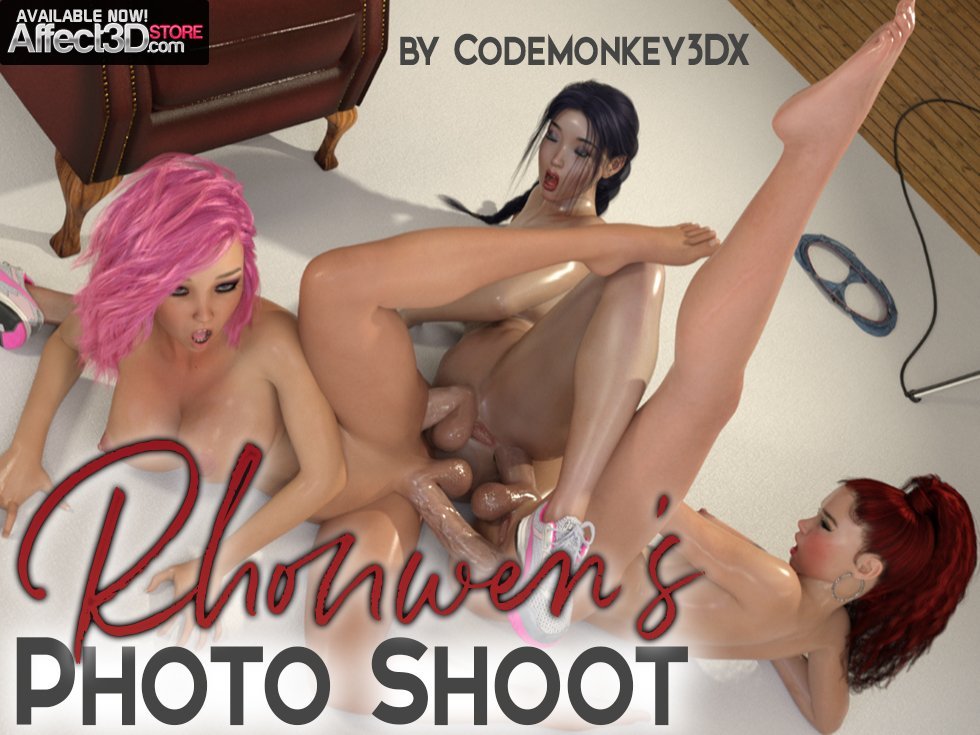 Now it's tough to describe just how insane this set is guys! Indeed, CodeMonkey3DX really lets us in on one insane futanari fuckfest today guys! Rhonwen's Photo Shoot is the perfect combination of 3DX and the Kamasutra and it's available now!
So Lore is busy doing what she does best: taking photos of her wonderfully hot futa model, Ronnie. Meanwhile, their friend Rylie watches on, sitting on the couch and understandably getting hornier by the minute. It comes to a point where she just can't sit by any longer. And so she whips out her massive cock and comes over to sate her desires with Ronnie. Lore, being a highly talented professional, doesn't let the situation go to waste and decides to keep taking photos. Meanwhile, Ronnie and Rylie really go at it. Rylie starts off by blowing her futa friend before sitting on her massive cock and then fucking her pussy.
Naturally, Lore can't help getting horny herself and decides to join in on the fun. The two blondes (Rylie and Ronnie) give the photographer the blowjob of her life, before Rylie fucks Lore in her pussy, shoving the brunette's cock in her own mouth in the process. As Ronnie then moves round to fuck Rylie in the ass, Lore cums in her own mouth!
Barely letting up, the trio then get into one complicated circle fuck that leads to a cum shower!
 Rhonwen's Photo Shoot is over 100 pages of epic hotness and futa fucking galore! And CodeMonkey3DX has made it available with and without text! This superb set could be yours for $10!