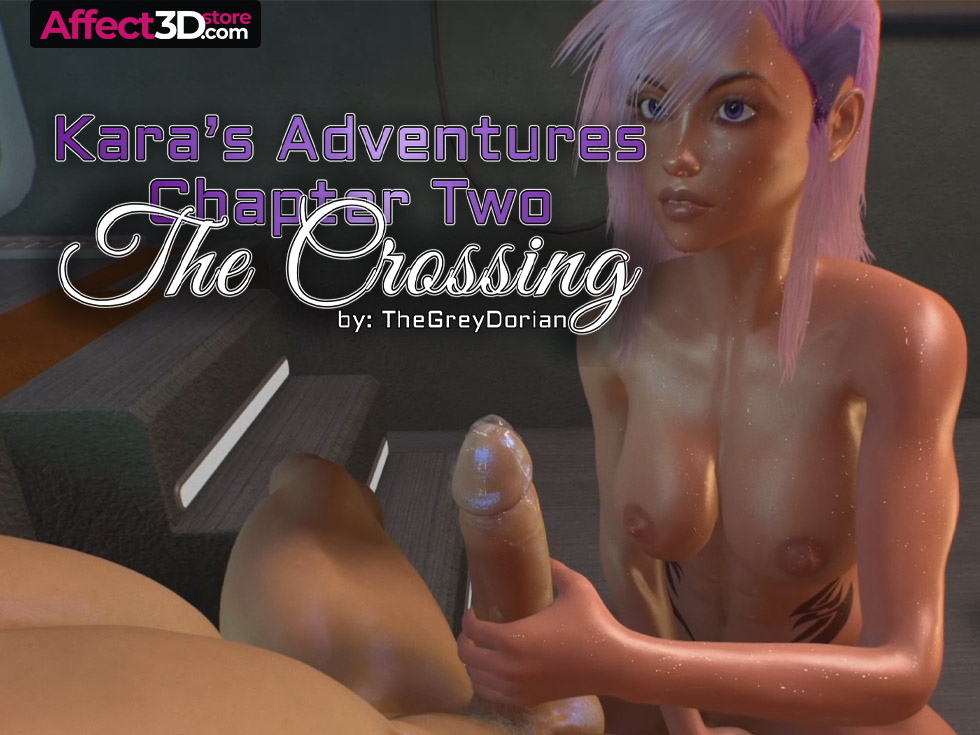 It's been some time since Kara's first encounter in Dream, and memories of that have faded in the time between – but Kara's adventures are far from over, and she's going to get more than she's ready for in Chapter Two: The Crossing.
After a long, hard day at work, Kara enjoys a relaxing shower. That just leads her to wanting some relaxation time with herself. Thinking of a flirty, hot coworker, she plants herself on the couch, still damp, and touches herself. As she gets closer to cumming, though, a similar feeling returns – and she finds herself alone no longer in her apartment!
A strange, horned man appears, and he's more than happy to help her relieve some tension. First, with his tongue, then with his fingers. Moaning and thrusting her hips against him, she takes more fingers as he goes.
Hot and wet, she's more than ready for the stranger's long, thick cock to help her escape from her day-to-day life and feel something more fantastic. But how will the night end? Check out the 12-minute plus animation from TheGreyDorian for yourself: it's available in the store now for $9.99.