Goldenmaster is back with Alien Contact 11 – Gangbang! Wanna find out just how Katy extricates herself from her new alien captors? Check it out in the Affect3D Store now!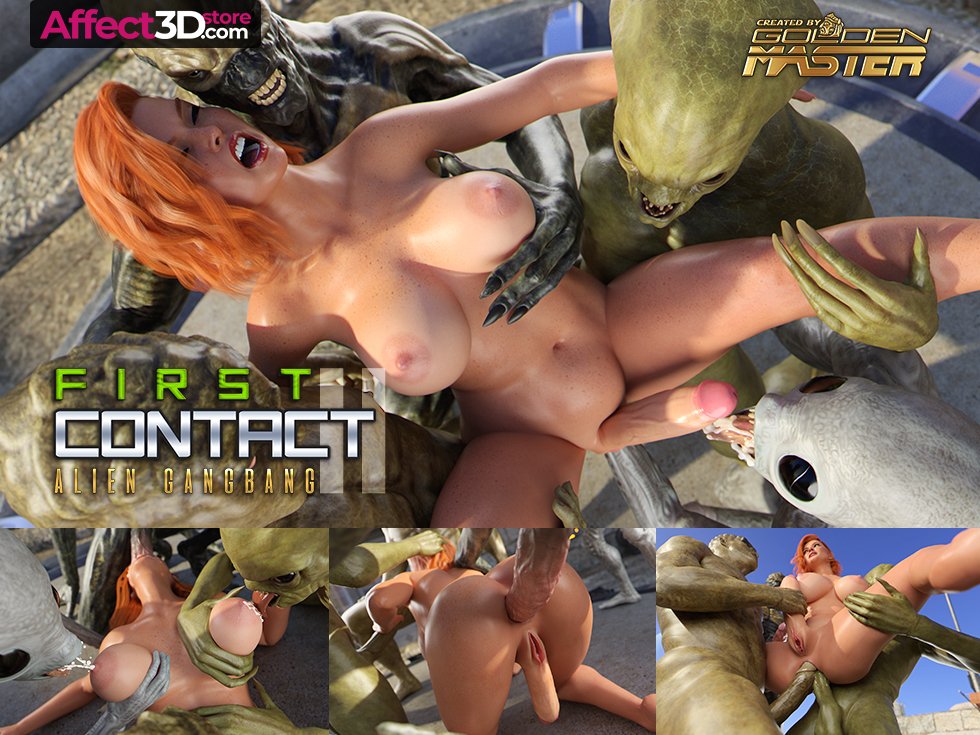 In the previous episode, we saw the alien slaver fuck Katy with his kinky sidekick. Now, the gross alien host invites his fellow brethren to sample his new exotic toy. Eager to try her out, four aliens agree, intent on fucking Katy in all her orifices. They carry her unceremoniously up to the roof and have their way with her. And by that I mean they make her suck and take every inch of their massive cocks, fingers, and tongues (sounds like a song right? "Heads, shoulders, alien dicks, and tongues…").
Finally, after a massive bukkake, the aliens seem to be done. But there's still one who hasn't had his fill. Katy uses this moment to hit him in the face and jump over the roof parapet and onto a passing vessel, making good on her escape.
What a cliffhanger! Can't wait to find out what happens in the next episode! You can grab Alien Contact 11 – Gangbang for just $10. That's nearly 150 images in comic form!