Today we have a very special release from Lali Kamala! Indeed, this sissy-based game is pretty unique and definitely fun to play! True Story About Brodie and Belle is available now in the Affect3d store!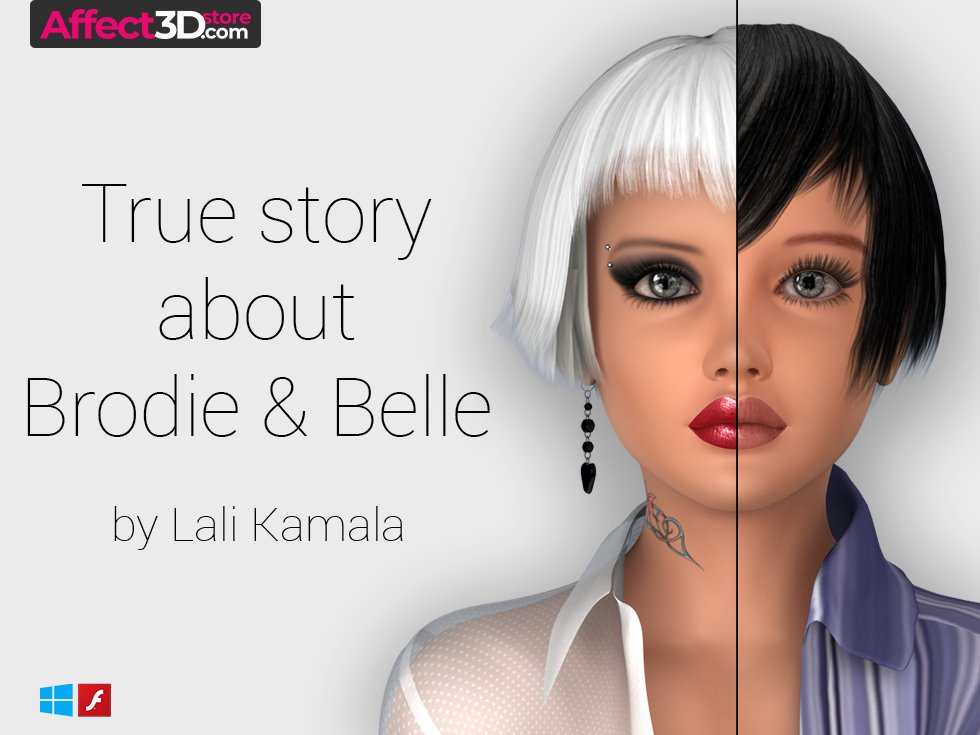 In this story, you follow a young man and his step-sister. Turns out the step-bro has the hots for his sister but not in your stereotypical porn way. Rather, he enjoys dressing up in her lingerie whenever she's gone. One day, however, she comes back early with a friend and finds her younger step-sibling looking at himself in the mirror, fully decked out in her lingerie. Rather than mocking him, the young woman and her friend decide to have some fun. The two babes play around with the young man before sitting on his face and teasing him. The story then builds on how far the sister can edge and "torture" her eager step-bro, making the most out of his sissy fantasy!
It's great to see more and more 3dx in this category and fun to watch this young man's transformation! You can grab Lali Kamala's game for just $11.95!