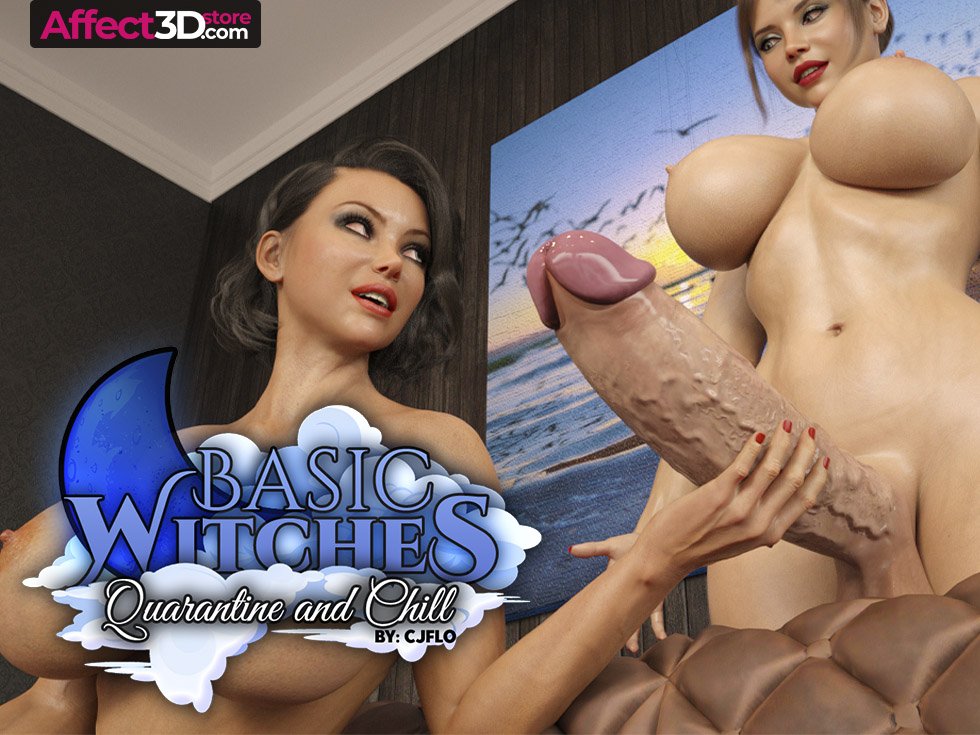 Quarantine is still happening for most if not all of us and sometimes it can be a bit daunting. In the latest from cjflo, Basic Witches II: Quarantine and Chill (now available in the Affect3D Store), these two witches take matters into their own hands and relieve themselves by some wine and sultry magic!
Two witches are relaxing one evening when our ashy blonde haired witch decides to spice things up. Taking off her clothes she uses her magic to give herself a massive (and I mean massive) cock. Her friend takes off her clothing as well and downs a glass of wine before getting started. A blowjob comes first and it doesn't take long before cum gets everywhere.
Our non-futa friend is utterly enthralled and devours every drop of cum. But things are far from over as she needs to fill every inch of this cock inside her ass and pussy. Luckily for her, her friend is more than willing to do just that. Alternating between each hole these two know how to get the most out of each other. Getting quite the cum facial once again and devouring the rest as though her life depends on it, I'd say this quarantine session will keep her full for a bit – unless she's wanting another round immediately.
Basic Witches II: Quarantine and Chill spans across 102 images and is available in the Affect3D Store now for $9.95!