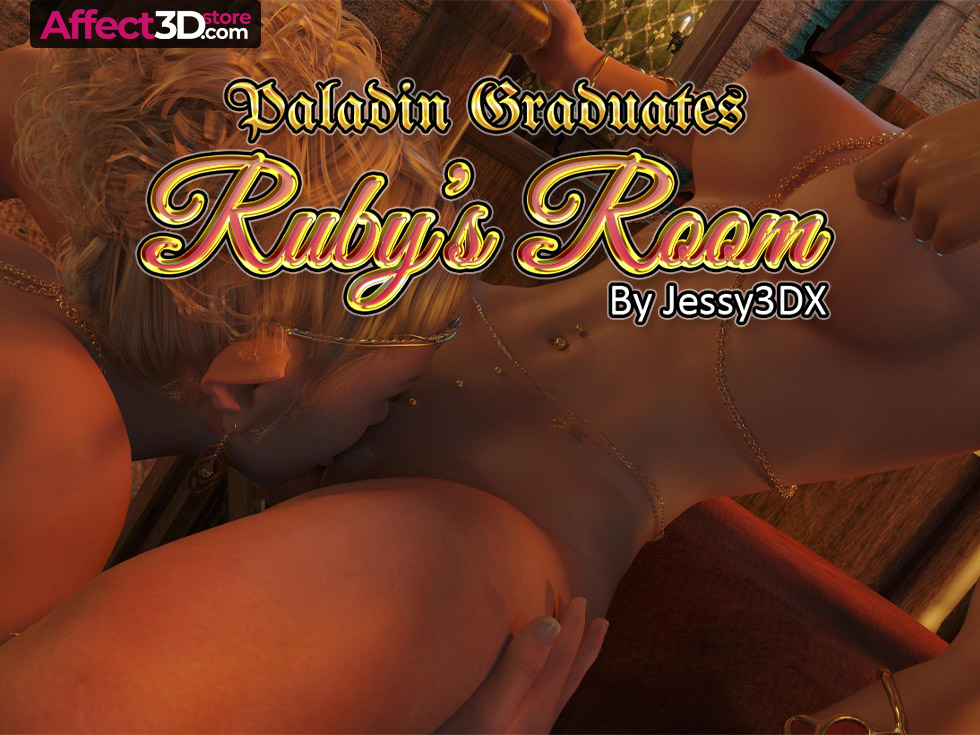 It's hard work being a paladin. Monsters want to fuck you, you give away loot to the church, no one thanks you for your duty, and all that armor and weapon-wielding takes some mad exercise regimens. So yeah, if anyone deserves some R&R fucking in fantasy-land, it's totally Paladins. And to celebrate their graduation, Jessy3DX presents Paladin Graduates: Ruby's Room!
To celebrate their last night together, Ruby invites her Paladin best friends to have their first night together. At least in the sexy sense. 😉 A threesome romp of lesbian fun ensues, with the gals getting down to just their jewelry to have steamy hot elf sex. And with all that Paladin Academy training, you know they're firm, toned, and ready for anything they can fuck each other with!
The sloppy wet threesome has some highlights in abdomen-deep fisting (definite bulge-action there), a great deal of licking, sucking and fingering, lots of dripping and cumming, and a voyeur trio of naughty magicians. You can get the textless 132-count image set from the store for $10.00 now.