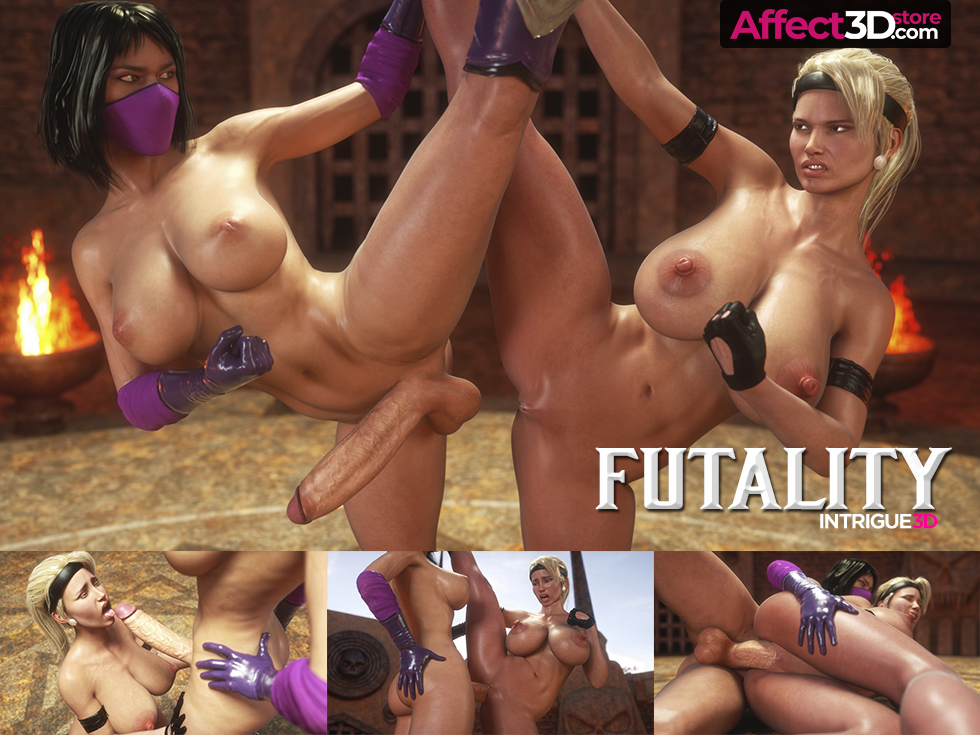 Winning a fight is always satisfying but have you ever thought about losing? In the latest from Supro, Futality, a sexy ninja futa wins over a special agent. Having to keep her word, the special agent has to satisfy her opponent by all means necessary.
Accepting defeat, the special agent gets on her knees and is slapped around a little by the ninja's massive cock. The agent sucks off the ninja before getting titty fucked. Slowly preparing for what's next the ninja thrusts inside the agents tight pussy. Overcome by how much she is enjoying her loss, the ninja turns things up a notch and has some anal fun. The special agent proceeds to mount herself on top to feel every inch of the ninja's cock inside of her. While losing a fight is considered something 'bad' to a lot of people, it's hard to think of having a hot ninja futa having their way with you as anything but.
Taking the reigns once again the ninja gets on top, thrusting harder and faster, reaching climax and leaving the special agent covered in cum from head to toe. Makes you wonder how many people would 'lose' on purpose. 😉
Futality spans across 140 images and is available in the Affect3D Store now for $9.95!