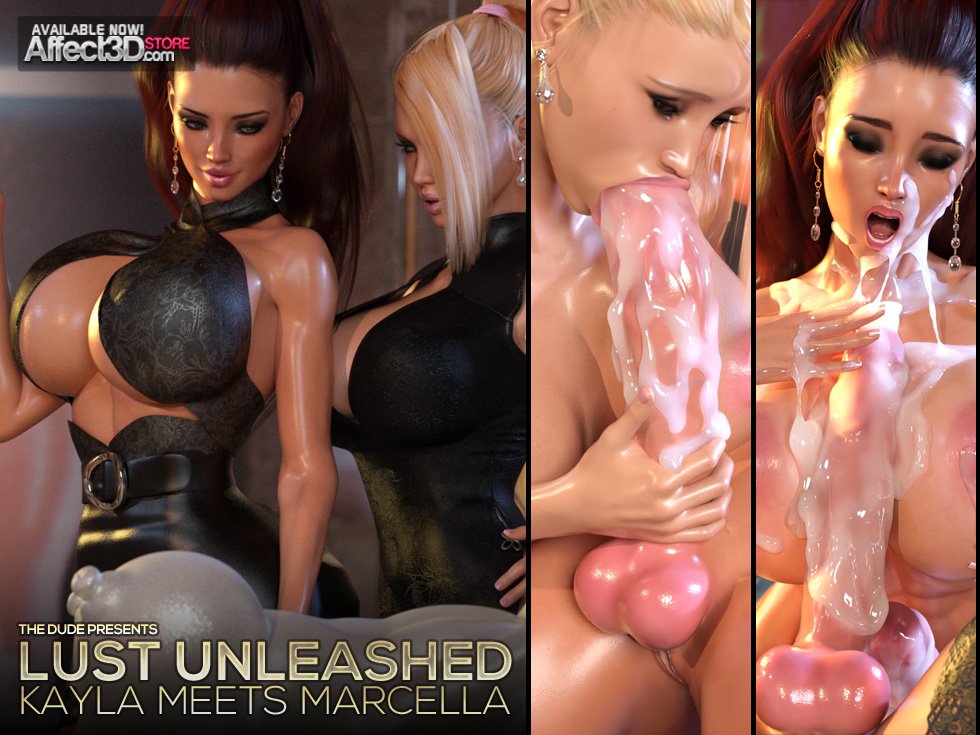 As announced only a few days ago, The Dude's epic foray into comics continues! And what a comic! Kayla Meets Marcella brings together two of his characters. Indeed, the sensual, genetically perfect Marcella meets the luscious heiress Kayla!
Marcella finds herself in a large hall at the center of which a statue of a stunning dickgirl lies fully erect and in the throes of passion. As the busty brunette takes in this exquisite site, her creator and the heiress of the Carter empire approaches.
This unique dickgirl is also Marcella's creator and the mastermind behind a new sexual revolution. Not only has she engineered girls like Marcella to be perfect fuck machines, but she has transformed herself into a goddess-like figure. Yep, you got it, that means a whole lot of insanely hot dickgirl perfection in one room.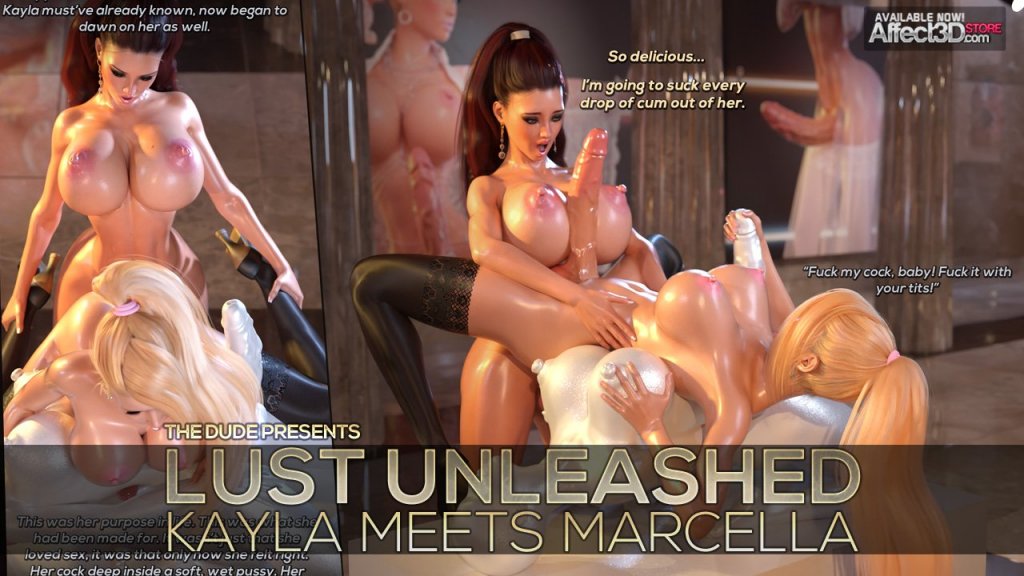 Kayla starts by teasing her creation who can't help but respond in kind. Both cocks stand to attention as the pair explore their genetically sublime bodies. Marcella – a creature made for dominance – begin by fucking her maker from behind before flipping her around onto the statue. She then simultaneously fucks, sucks and titty fucks Kayla. The dynamic eventually switches as Kayla mouth fucks her lover, thrusting her cock deep down her throat. Finally, the blond sucks Marcella before rubbing her cock up against her lover's. Then, the two mutually shower each other in cum in a genetically engineered nirvana we mere mortals can only gape at.
There's no need to highlight just how awesome this comic is. Even better, The Dude has prepared a standalone render version of the comic, with an extra bonus of a unique nature… So you have a choice! Either grab the comic version or the renders only version – both for a mere $9.95!