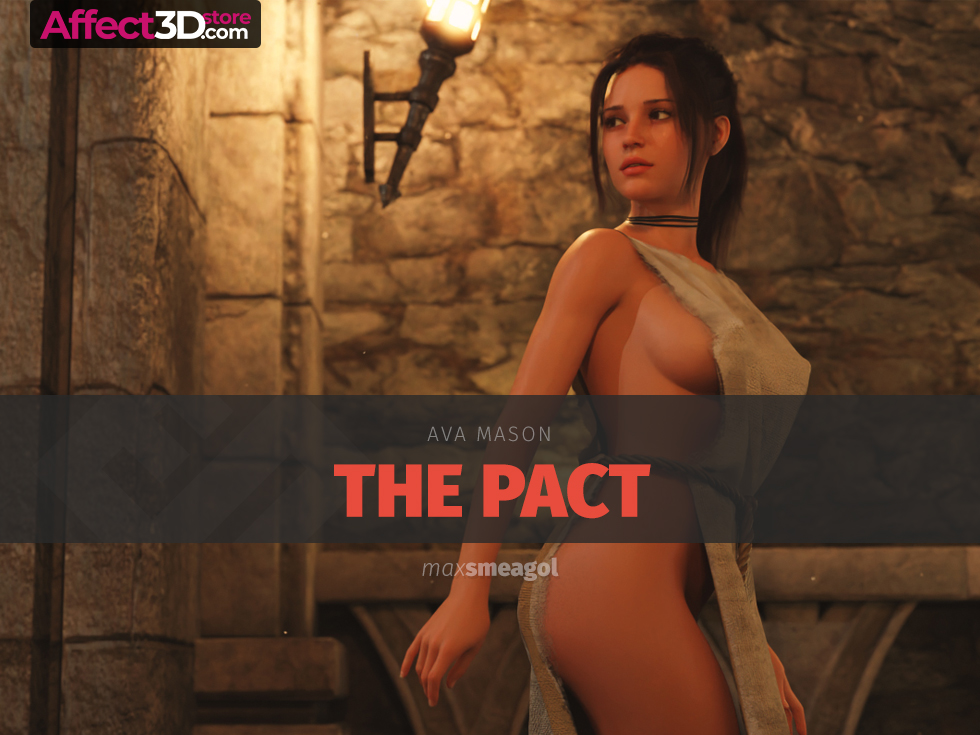 She's escaped death for a second time, but she's still in the maze – and still way out of her depth. But, as before, she'll be able to use her assets to get her through the gauntlet. This time it's an orc that's throwing down the challenge, and Ava's up for the task in Max Smeagol's Ava Mason: The Pact.
Finding her in the halls, the orc Gorga takes her without issue, threatening to eat her. He gives her a chance to make a plea, and she offers up her body, as so many have done in the past. Aegnes had given her hints for how to deal with Gorga, and she'll do whatever it takes to get her revenge. But all of the women who've offered themselves up haven't lived through the heady experience of fucking Gorga.
Having been changed, however, Ava endures it with unceasing pleasure, handling the massive cock despite its intense girth. Having won the orc's cum, he regards her with surprise and respect… and this may mark a turning point in Ava's journey. You can get the 90 page set from the store for $6.95, in versions with and without text.