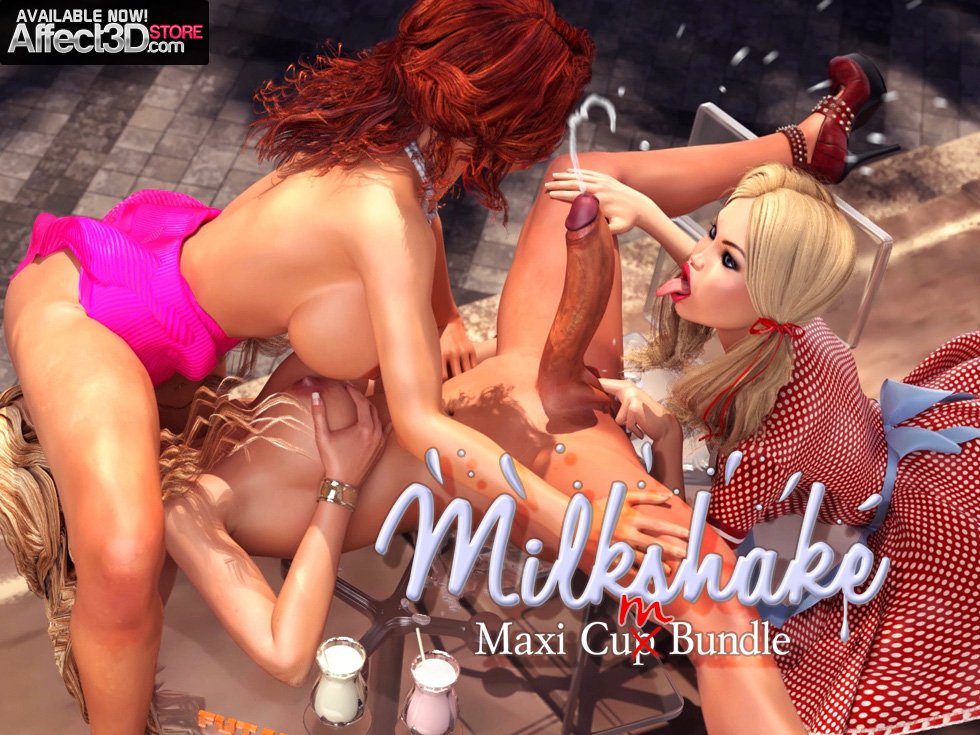 Futanarica has quite the Milkshake in their yard, and it's brought more than a few boys to its delights. 😉 Their Milkshake series has had three entries in it, which total up to 48 minutes of full HD video and over 400 high-quality images.
That's a lot of cum.
Being animation, there's already tremendous reason to watch and enjoy this series (seriously, just look at those images), and for any of those who love the drinking part of cock-sucking, you're in for a full drink of a treat.
Containing Milkshake – Mix Up!, Milkshake – Shake Up!, and Milkshake – Enjoy, Milkshake Maxi Cum Bundle is available in the store now for $29.95. That's a discount on the lot of them, so it's especially nice if you've happened to somehow miss all of them. You can also take a gander at the individual entries from the store page, so take a look and check out Futanarica's Milkshake.