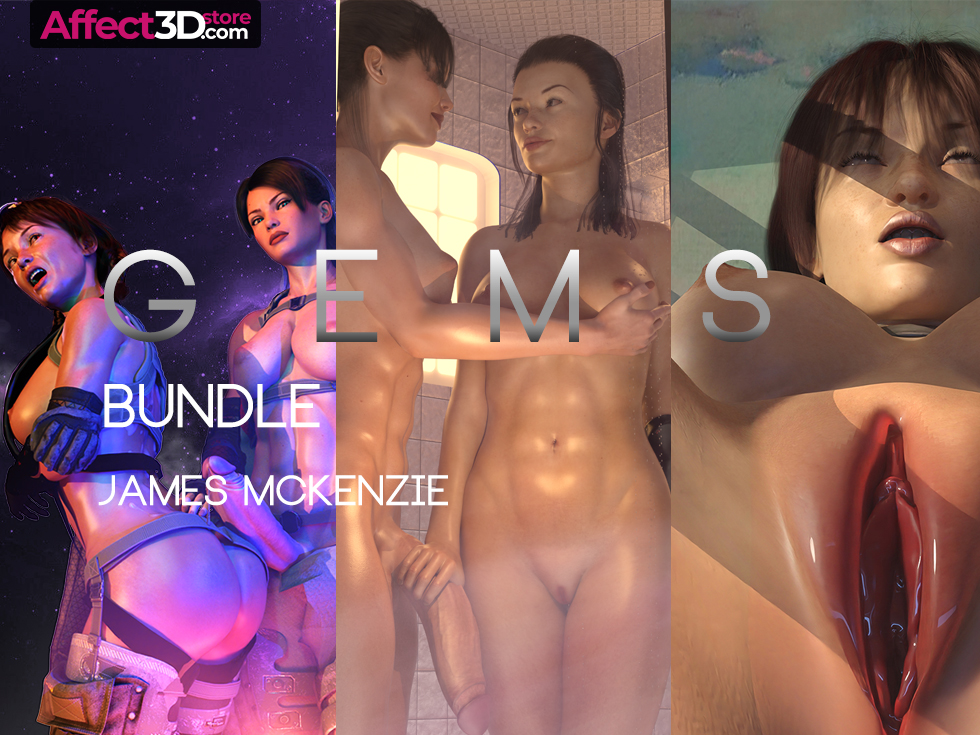 James McKenzie has been on a roll with their last three releases introducing their GEMS series and then fleshing out some prequel material. Before they launch the next episode, a Bundle release of the three sets is now out – so if you haven't gotten onto their tasty futanari content yet, now's the perfect time to catch up!
The Bundle includes:
GEMS – Episode 1  (150 pages)
Gems in Gems are futa soldiers, who have been rapidly replacing men altogether. What a time to be alive! Our heroine protagonist, Lt. Sydney Morgane, is a 'rebellious' pilot who's been disciplined far more times than she's been futa-fucked. So, her dickgirl commander decides to change the balance by giving a lesson in respect – with her massive cock.
GEMS – A Wet Dream  (70 images)
The prequel closest to the present, A Wet Dream showcases Lt. Morgane's vivid daydreams of getting fucked by her futa commander. The shower's a perfect place for that, imo, and the set does her lust justice.
GEMS – Morgan's Date  (72 images)
Before her latest assignment, Lt. Morgane lived in Paris enjoying some R&R. Sampling the night life with great enthusiasm, she happily takes home her latest conquest – and shows her a good time with a strap-on. She's clearly not a bad with a glow-cock of her own!
In total, GEMS Bundle delivers 294 images, a little more than half of that with story in both English and French versions. You can nab in the store now for $17.00, which amounts to a sizable discount on their usual rates.