Miki3DX is back with a very experimental and hot comic! Indeed, Self Initiation is bound to tickle your curiosity (and a lot more) and is available in the Affect3D Store now!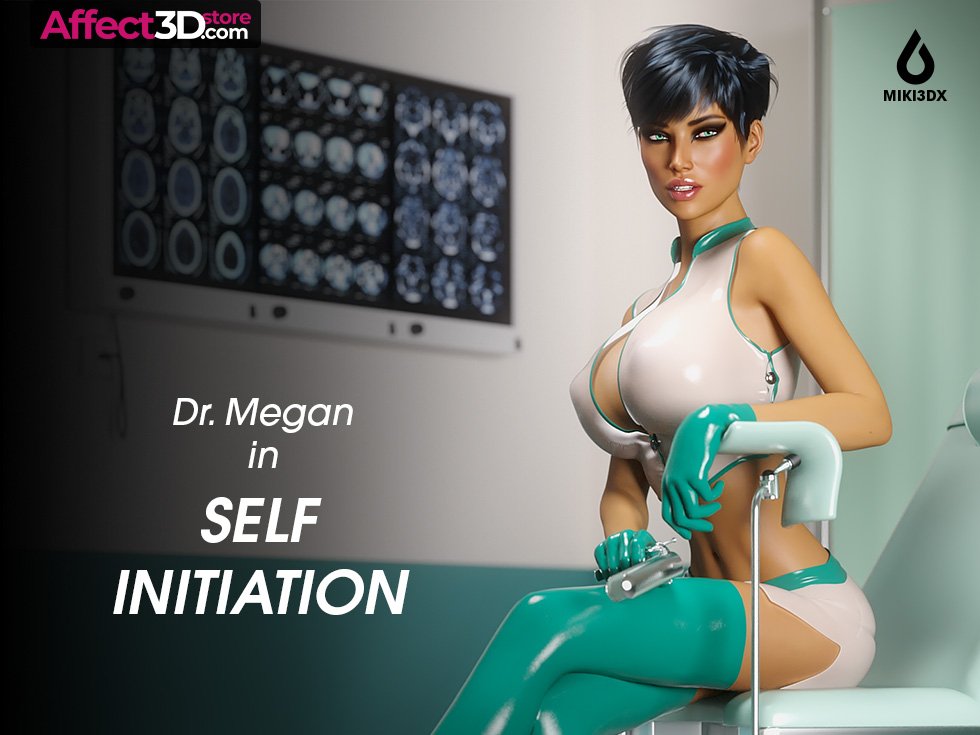 Dr. Megan is on the brink of a scientific breakthrough. She has engineered a prototype aimed at "bringing female sexuality to the next level". So far she has met with success with test subjects but now she wants to experience this intense new sensation herself. And so, with the help of the luscious Dr. Valery, she begins the experiment. Megan starts by touching herself in order to lubricate her pussy. Valery then begins inserting the implant into her womb. At first, the procedure is tough for the hot doctor but as soon as the foreign object slips in, Megan enters a whole new world of pleasure. The two doctors then go about testing various stimuli in order to fully understand their new breakthrough. Valery tests everything from her fingers to her tongue and a ribbed dildo on her partner to great effect.
Miki3DX tells us that this comic was originally started back in 2018 and intended as a prequel to The Experiment series. Well, what a prequel!
You can grab Self Initiation for just $0!!! That's right, all 55 images can be yours for free! So in the name of science and 3DX, what are you waiting for?!