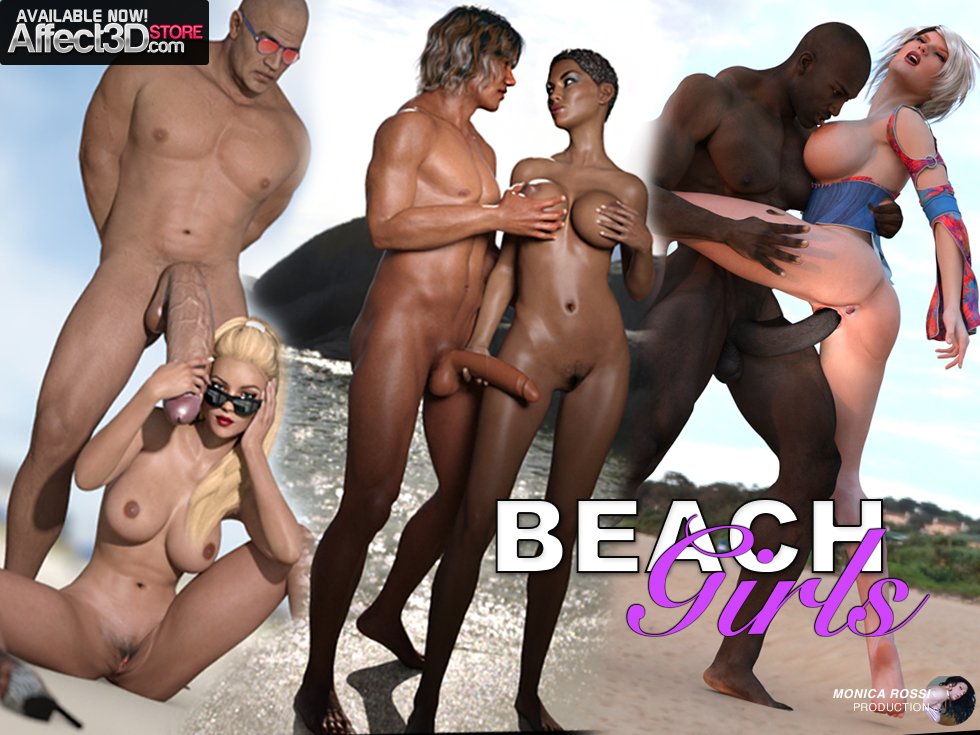 Three gals, three gents, nude on the beach – you see where this is going, right? Monica Rossi presents their latest animation, Beach Girls, giving us another lovely video fuck with paizuri, blowjobs, public sex and stomach bulge. Plus, no grainy sand getting everywhere and being coarse and irritating. Nice.
As with most porn animation, the 'story' is fairly straightforward, but each pair gets their own sort of chemistry and fuck style. I can definitely see why the three gals pick their partners (cough length and girth cough), but the second gal is very much my flavor. Those eyes, that hair? Yum!
Each match gets their own creamy finish, too, with some solid bukkake, creampie and squirting. Plus, there's tasty voice acting and some actually relaxing beach sounds (we don't get that sort of thing very often, now do we?). So check out Monica Rossi's 18~ minute animation Beach Girls – I don't think you'll be disappointed.