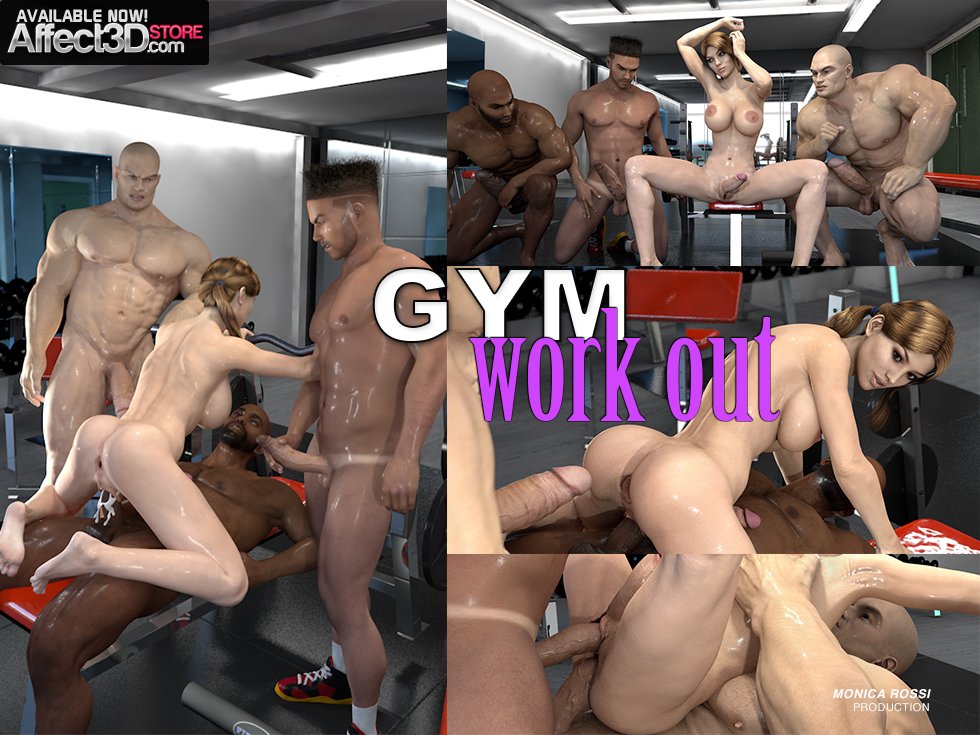 Videos have almost felt like a rare commodity this year with all of the troubles and disruptions, so it's always happifying to see another animation get released. Monica Rossi's done quite a few these, and so this video – GYM WorkOut – follows in their arc of animation style, providing music and sound as well.
Set in a gym, as expected, the video sees three huge-and-hunky chaps working out in a gym who are soon joined by a dickgirl. Spotting their huge cocks, she settles into her workout routine, but is soon interrupted by them – now naked and hungry for a different kind of workout.
Multiple-partner sex can be much trickier to animate, so kudos to Monica Rossi for the foursome that ensues! You can get the video, which is nearly 16 minutes in length, for just $15.95 from the store. Check out the trailer above for more!