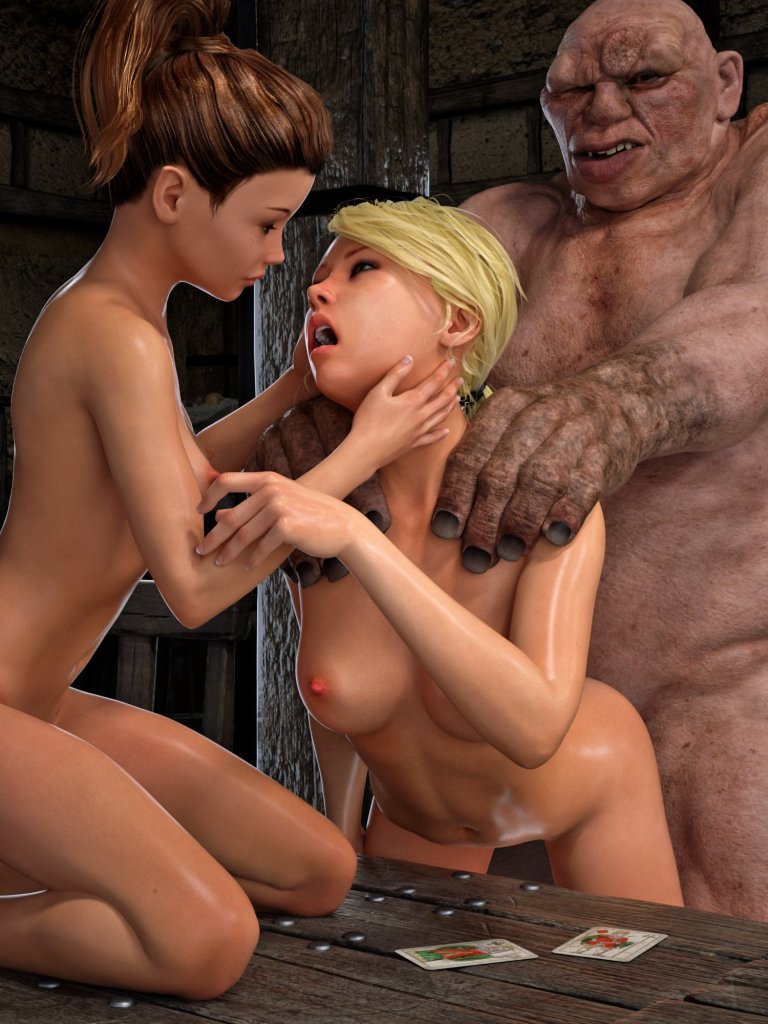 Continuing, more or less, from their previous entry, Knight Elayne – Hangover sees our titular Knight taking more huge monster cock for the team. She's certainly more used to it, and a little more flexible than her elf friend Thief Ezri. 😉 After their latest round of service in the tavern, and some drink, Elayne starts making out and going down on Ezri. Sharing her nectar with Ezri in a kiss, the nearby monster playing cards gets up in a fuss.
Clearly he can't handle being left out of things.
Ezri invites him over, but he's instantly aggressive, pushing her down against the table and driving his cock inside her. The monster then has its way with her, spreading her legs open and pushing deep into her cunt. Plied with drink and horny, she has zero problem with this, and is instantly moaning in pleasure.
Not one to get left out, Ezri 'helps' by guiding the monster's cock to Elayne's ass; she knows how much our Knight likes it there. She blisses out as he fucks and cums in her, sharing his creamy seed with her face and chest. You can see the full 36-count image set of Knight Elayne – Hangover and its monster fucking in the store now for $6.00.