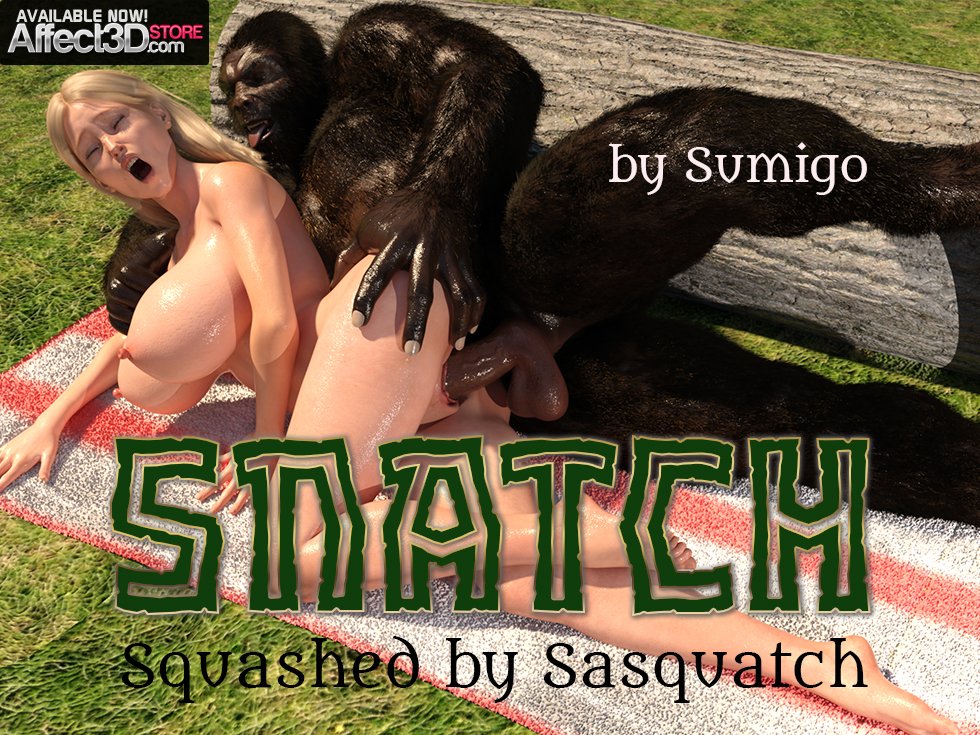 Of those who believe in Sasquatch… I wonder how many are into Sasquatch porn? It doesn't matter for this hot camp counselor, as she's going to learn first-hand just how fun the mythical creature can be. Sumigo's latest release, Snatch – Squashed by Sasquatch, has hit the stores now with some fresh monster sex.
The newest counselor for Camp Sasquatch arrives eager to to please with ambitious initiative.  Her orientation includes some vague warnings about the history and namesake of the camp, but she blows them off – cue the start to so many Horror flicks. But instead of a grisly end, she gets a sexy one!
After a long walk, our blonde counselor settles onto her towel for some placid sunbathing in the nude. Watching her and unable to resist, that's when Sasquatch takes initiative for some 'squashing'. I'm used to the term 'smashing', but who's to complain with cocks that large?
Snatch – Squashed by Sasquatch clocks in at 62 pages of comic, including creampie, monster sex, oral and paizuri. Enjoy Sumigo's release for $10.00 from the store today!