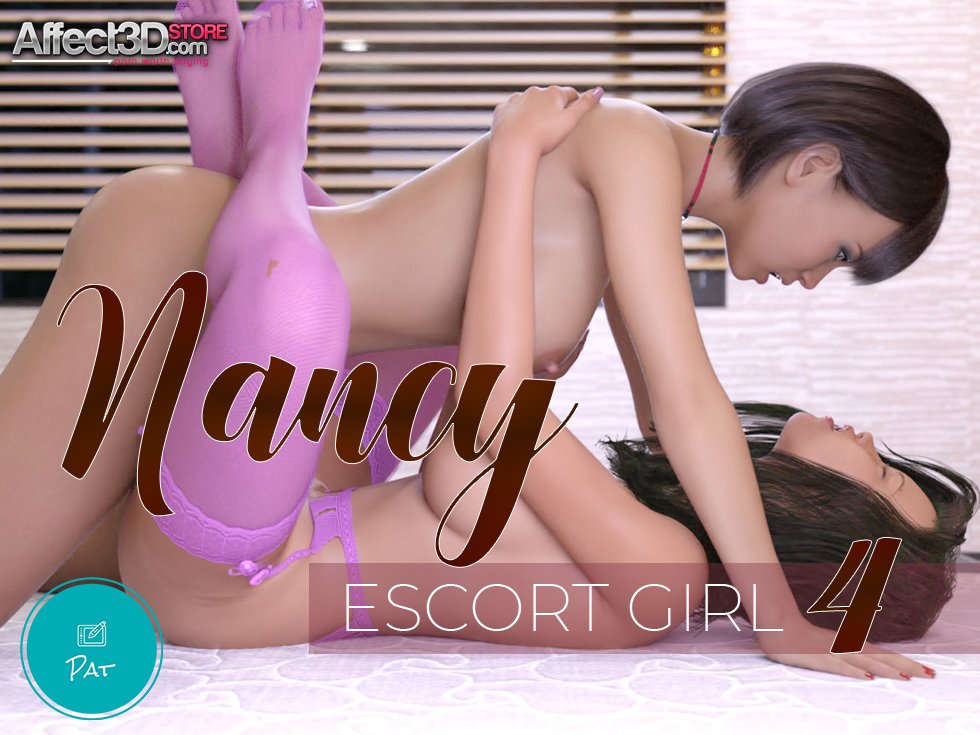 My favorite escort girl is back in Pat's Nancy – Escort Girl 4! Having shown up for her 'date' with Stephy, it begins on the porch and ends on the bed – with fucking the entire way. Stephy's definitely getting a good deal on her dollar. I wonder if she charges per creamy hole or by the hour?
After their steamy porch encounter, they go in for Stephy to make dinner… which Nancy interrupts with her own home-spun salami. I kid, I kid – they just fuck. Dinner ends with yet more sex outside, and then a trip to the bedroom.
So many orgasms. Makes a gal envious. 😉
Having given Stephy a tasty creampie at the beginning of their date, she returns the favor by going down on Nancy until she has a mouthful of cum, dribbling down her chin. Once they clean up, they then spend the night together cuddling – a sweet end to a lovely date. Pat's 94-count dickgirl image set, Nancy – Escort Girl 4, is available in the store now for $10.00.