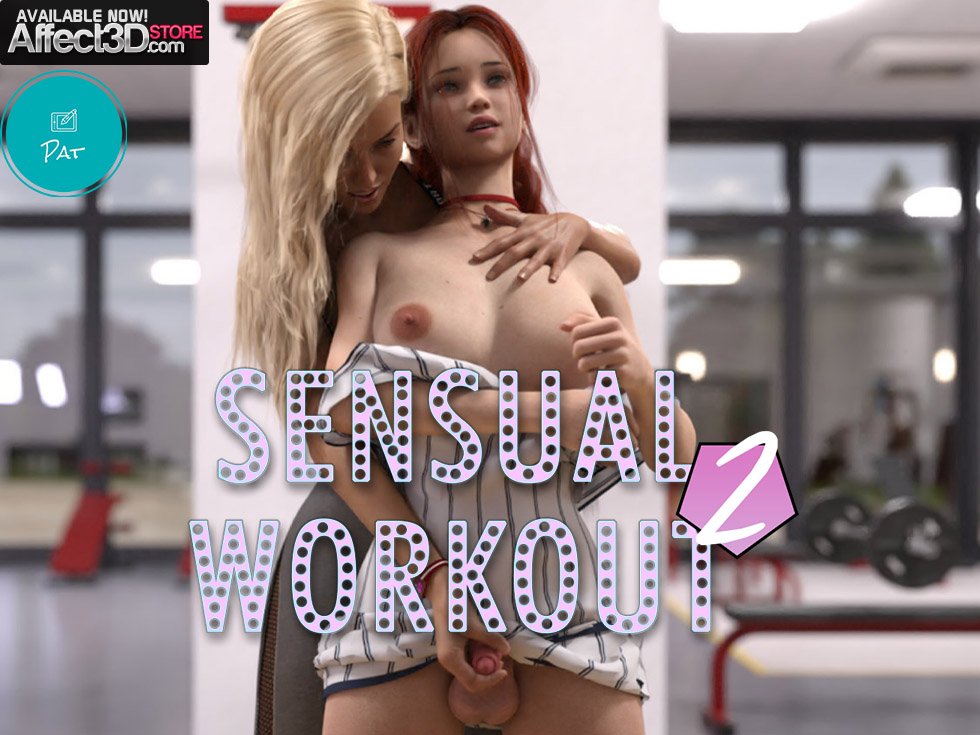 Pat's latest series, Sensual Workout, gets its second release today with good friends Cleo and Cheryl continuing to 'get to know each other' – intimately. In the anal way! Or, well… they give a try at least.
While Cheryl certainly has the hots for Cleo, Cleo's somewhat inexperienced with her futa cock and cums easily. So when they try to do anal, Cleo cums almost immediately. The fun ends for the night, but the next day they go to the gym together. Cheryl's hotness quickly turns Cleo on, and they try again in the gym with some… mixed results. Hardly a relationship ender, but definitely a boner-downer.
Later while shopping, Cheryl ends up meeting one of her new neighbors, Stella. Stella announces she'll be coming over, to Cheryl's surprise. When she does so later, she reveals that she's been coming over somewhat regularly the past two years – having a rather special relationship with Cheryl's deceased father. Though disgusted by her father's actions, Stella's later come-on to Cheryl (and thick cock) wins her attention, and Stella cums in Cheryl's mouth.
The beginning of a beautiful relationship? We sure hope so! You can snag Sensual Workout 2 and its 106 images of dickgirl delicious from the store now for $10.00.