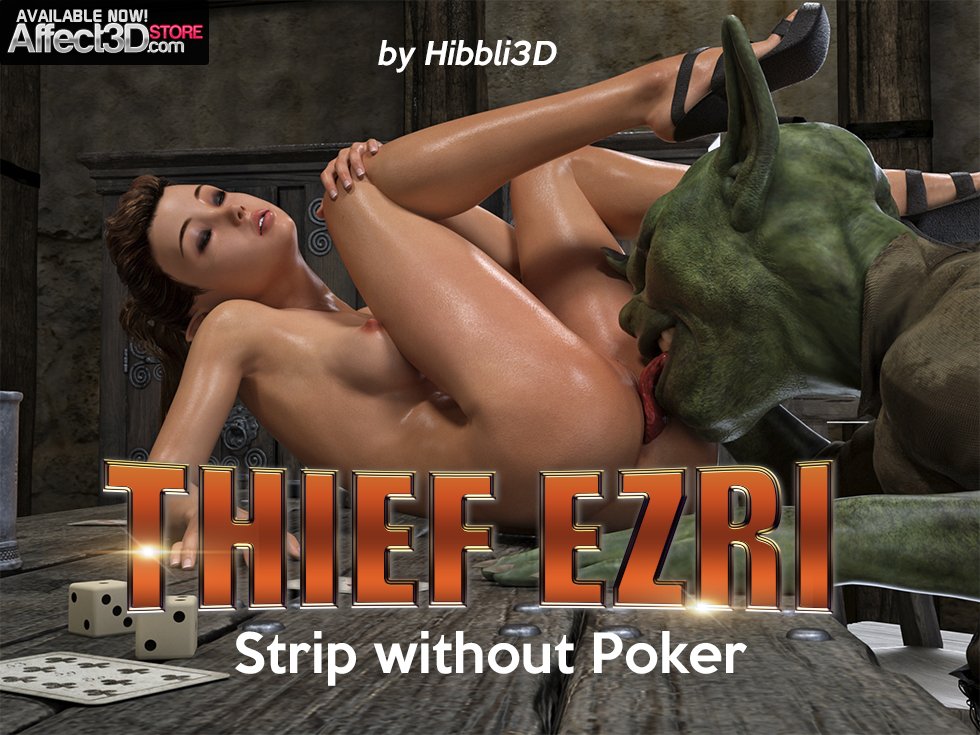 In the latest from Hibbli3D, Thief Ezri – Strip Without Poker (now available in the Affect3D Store), Ezri is wanting to make some good money and she knows just what to do to get it.
Ezri notices that another girl is getting lucky and she wants in. She makes her way to a goblin who is more than willing to give her a gold coin but in return she must do something for him. She uses this to her advantage as he wants her to take off her clothing piece by piece. Every piece that comes off, a payment is due. The amount increases and eventually the goblin has her on the table and he fingers her as well as eat her out.
He's wanting more but Ezri is a little hesitant. After showing her what's in store for her, the goblin takes her to his room, cock fully erect. The goblin may be short but he knows how to please and makes sure Ezri knows who's in charge of the situation. The goblin leaves her dripping in cum before she has to clean up and go back to tend to the other customers. I think he's going to be a regular for her.
Thief Ezri – Strip Without Poker spans across 60 images and is available at the Affect3D Store for $8.00. Check out the monster sex cumshot today!