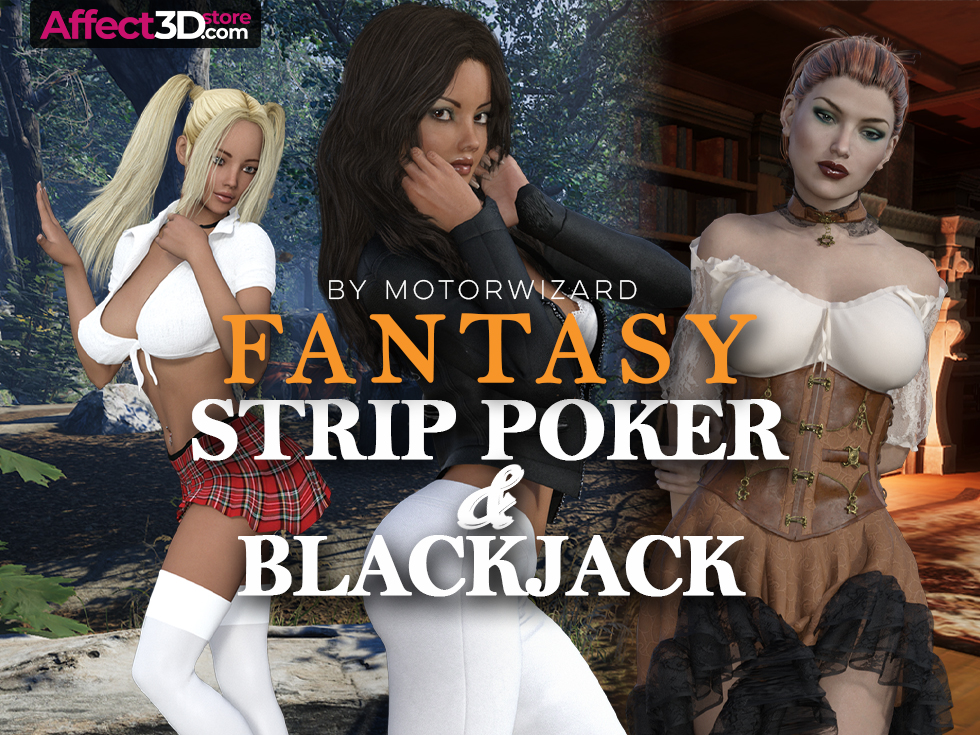 Today's adult game release from Motorwizard also marks their debut presence on the Affect3D store! Welcome them with Fantasy Strip Poker and Blackjack, a game that delivers exactly what the title promises. (Kind of refreshing, no?)
As a non-poker enthusiast (sorry, I'm just a casual), I can't compare those gameplay elements with the pro scene, but that's also not why we're here – now is it? 😉 The gameplay works, and that's what matters for this sort of thing! Combining actual voice acting and Unity, with a soundtrack on top of that, there's multiple venues and scenarios for the sexy card games. You can also pick your difficulty, which is a smart setting for games like these.
After unlocking each gal, you can do blackjack with them in your 'Man Cave', which lets you do multiple-player games – not something you have to worry about otherwise. And, with enough stripping, each lass gives you a secret ending. Which is going to stay secret from me. 😛
Check out the adult game Fantasy Strip Poker and Blackjack in the Affect3D store now for $7.99!