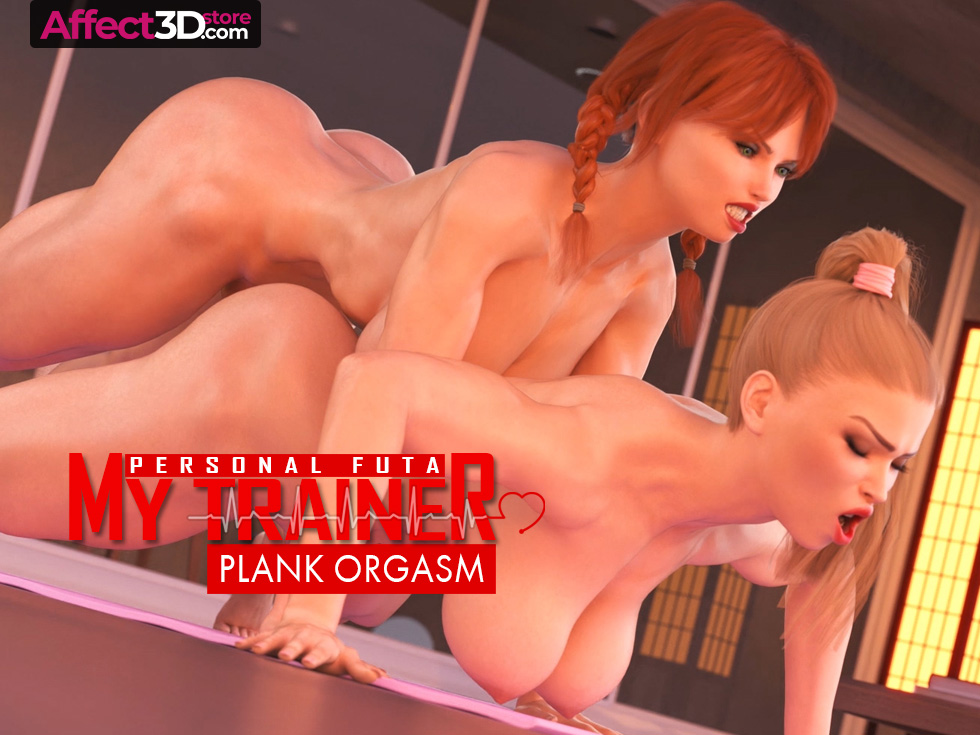 Futanarica's added to their My Personal Futa Trainer line with Plank Orgasm, giving nude yoga that of course leads to mind-blowing sex. Futanarica's put particular effort into the muscle work for this one, with voice work from the marvelously talented Marie Fasolt and Akuji Saito!
Having already taken her trainer's massive dick in her other holes, Crystal's ready for the last frontier. She pushes her ass up and down Lexi's cock with intense eagerness and skill in a routine that could easily make me excited about exercise. I'm not even a huge fan of 'gym' content, but this video is hot as hell.
After the 'warm-up', they get to fucking in plank pose, which… looks really fucking hard. But they have the muscles for it, and it ends with some massive orgasms and lots of creamy seed all over Crystal's ass. And, to wrap it up, some cum swapping. 😉 You can get the 18 minute video, plus 165 accompanying images, from the store now for $17.95.