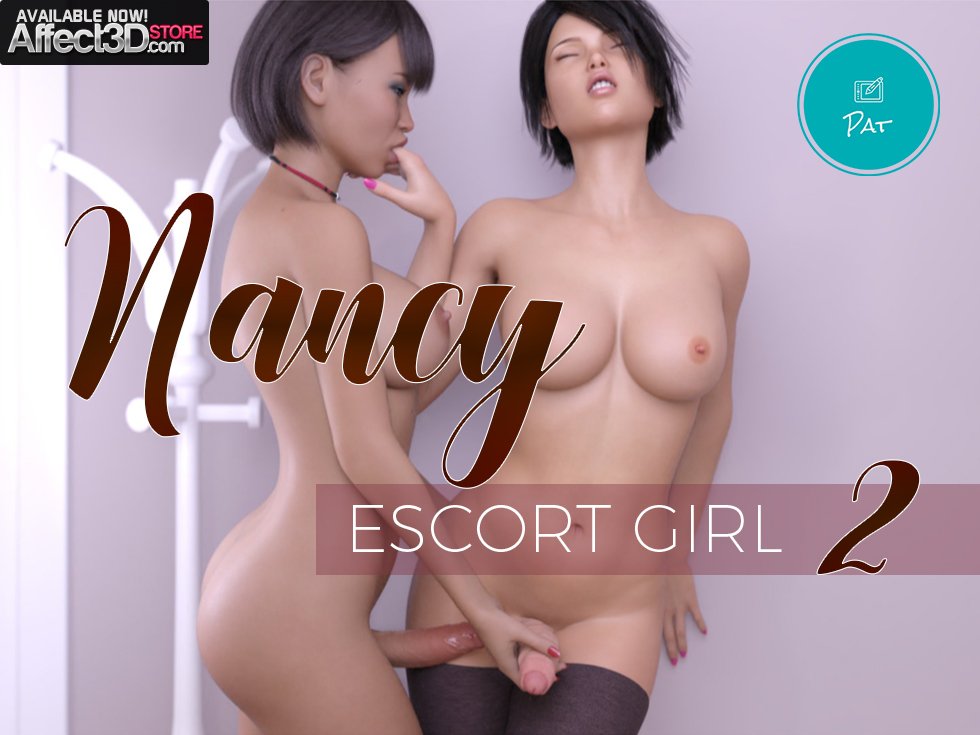 Pat's spin-off Escort series, following Nancy the ex-pole dancer, drops its second episode today… and Nancy drops the knickers off a new client! The sexy dickgirl-on-dickgirl, cum-shot and swallowing escapades continue in Nancy – Escort Girl 2.
Still glowing from her encounter the previous day with her high-falutin client Katya, Nancy's excited to get a text from the next morning – in more ways that one. Gasping at the photos Katya sent, she has to find some way to tide herself over until she can get her next meeting in.
Fortunately, she's got plenty of ideas with a dildo and her hands. 😉
Even more fun of a distraction, though, is her new client Ophelie. A hot young dickgirl looking for an easy way to get her virginity taken care of, she hires Nancy and off they meet in a sundae shop. While Ophelie's fairly inexperienced, Nancy knows exactly what to do, and quickly shows her an intense orgasm and a great time.
I can't overstate how adorable Nancy and Ophelie are together, by the way. I know that's not everyone's thing, but that took this release to a new level for me and squee cute + sexy is so hot.
*ahem* You can get this 125 page comic from Pat for just $10.00 in the store. With more futa-on-futa action, masturbation, solo anal, a blowjob and cumshot, enjoy Nancy – Escort Girl 2 today!