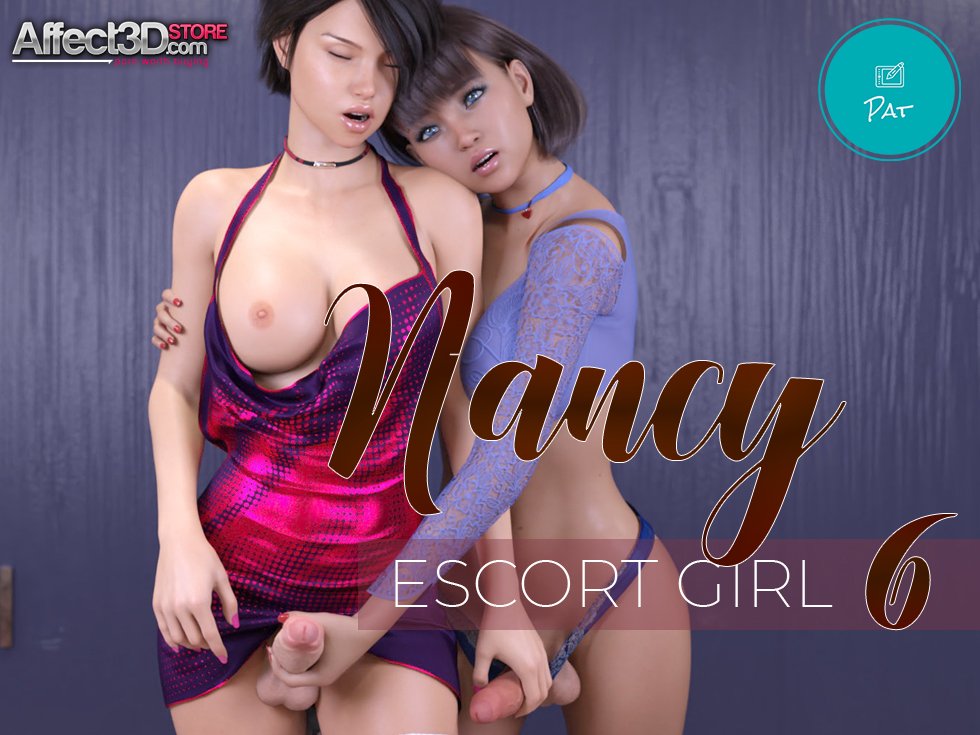 In Nancy – Escort Girl 6, our titular escort gets a girlfriend! I mean, not that I'm at all surprised – it was just a matter of when. With a futa cock like that, Nancy already had a growing harem of lovers, and was making a cozy living having fun with her work. If only it was so easy in the real world! 😉
After her date from the last entry, she exchanges texts (well, more like sexts) with Ophelie, who once again woos. Unlike last time, Nancy agrees to give it a shot – just as long as Ophelie doesn't mind her line of work. They meet up, and it quickly gets hot and heavy, with them cumming together, and then using a dildo to make a three-dick train. Hot.
Waking up to a lovely morning together (sigh, so yummy), Nancy then has another gig to get off to. Enter Tifany, the latest gal of the lineup, who's a very sexy biker dickgirl. They get up to some very public sex while in their leather gear, which is more than a little intense for Tifany. Nancy definitely gives her an orgasm to remember.
You can get the 103-count image set in the store now for $10.00 – and there's still more coming from Pat after Nancy – Escort Girl 6!