Today's feature release from Chimera46's is The Divine Avatar: Chapter 1, a visual novel with 20 minutes of animation plus 100 images and 7,000 word story. Teamed up with beloved 3DX artist, Gazukull, and the tantalizing voice actress SilkyMilk, this is a release you won't want to miss.
"In a world of vengeful-petty Gods and corrupt ideologies, the people cry out for a hero! Well, they don't, because they'd be punished, but they got one anyway, and her name is Novyn! Created to be the personal avatar of the Goddess Lyanna, Novyn was meant to walk amongst mortals to answer their prayers, guide them toward a life of virtue, and otherwise help out the small-folk. There is only one problem: She's broken and prefers instead to fuck anyone and anything she comes across…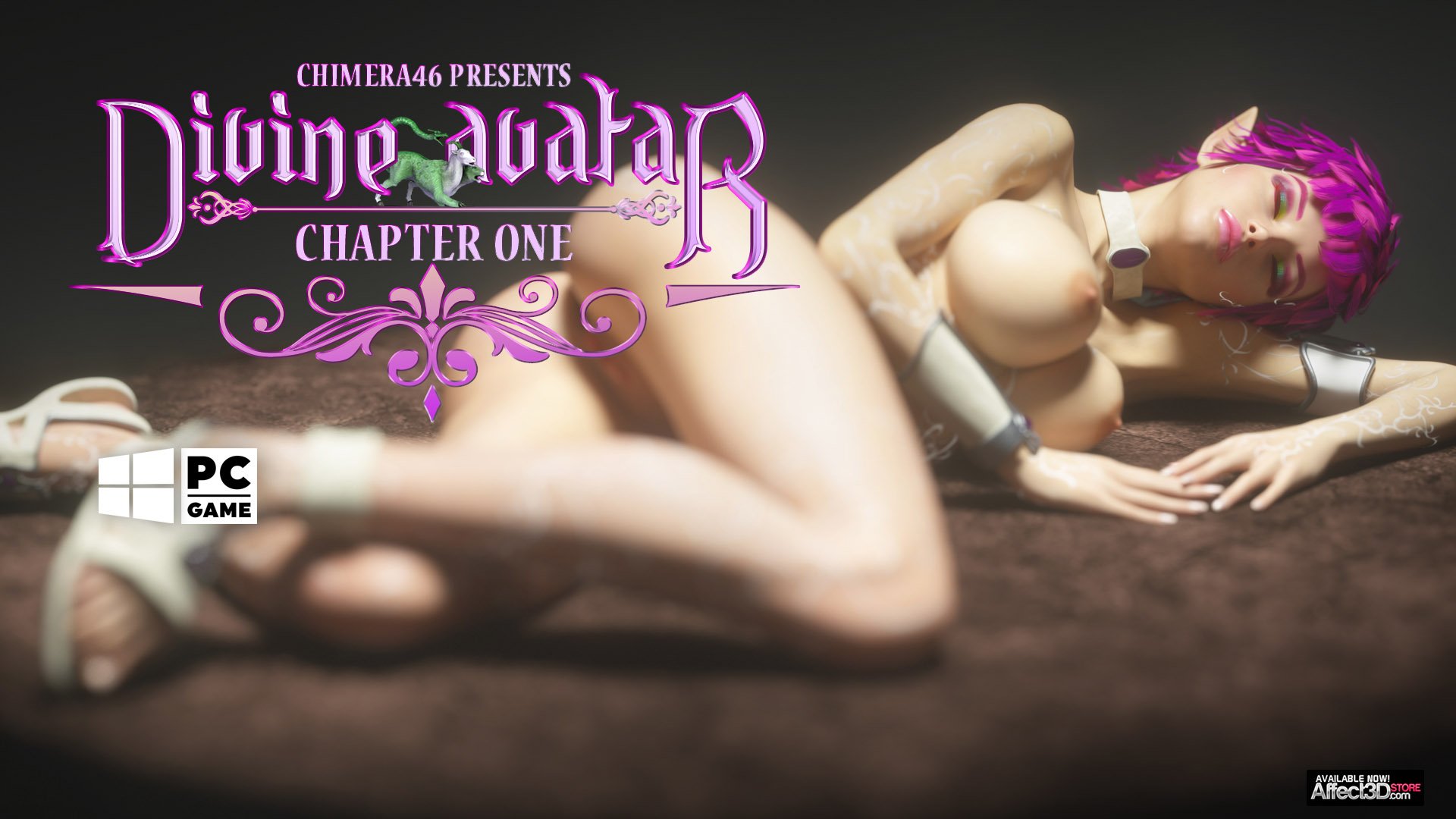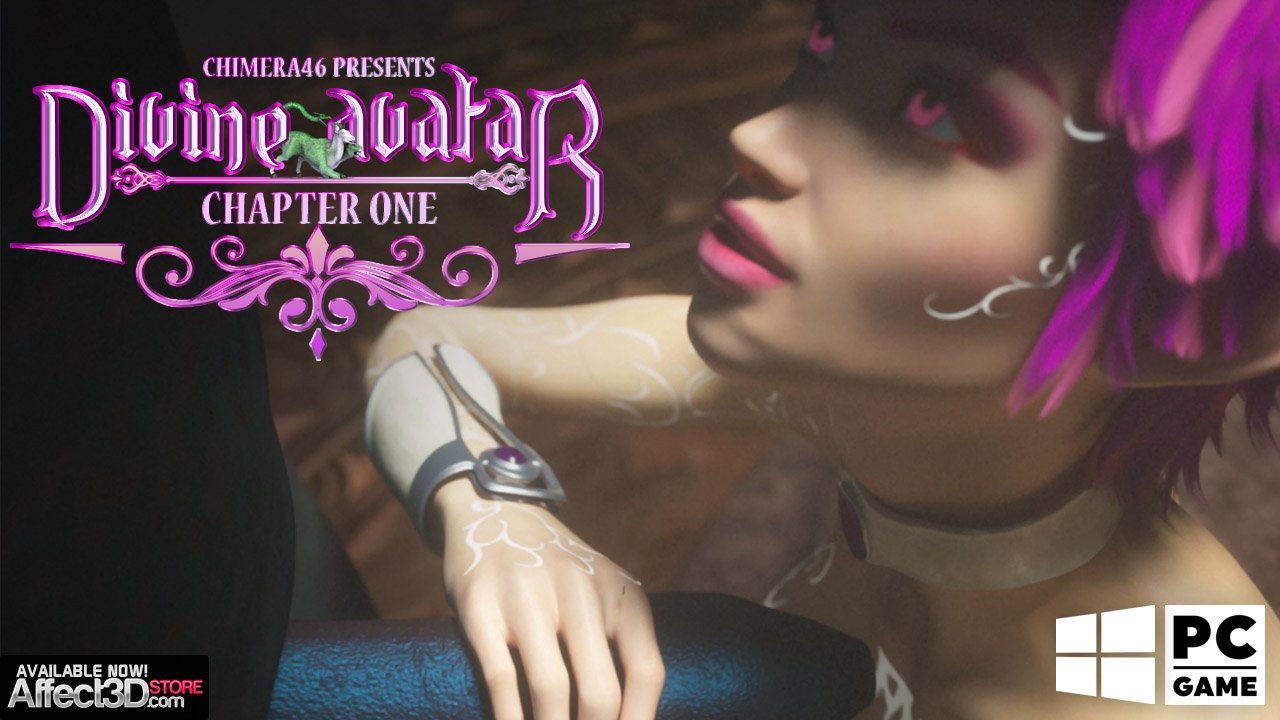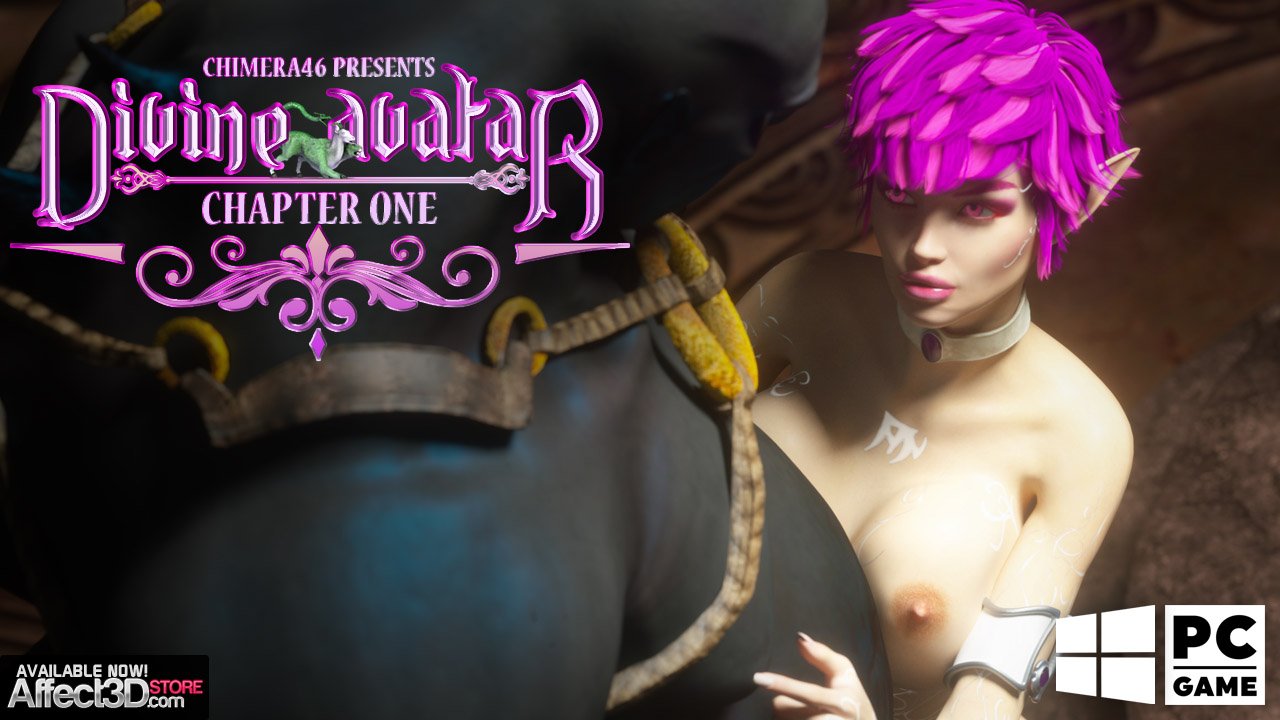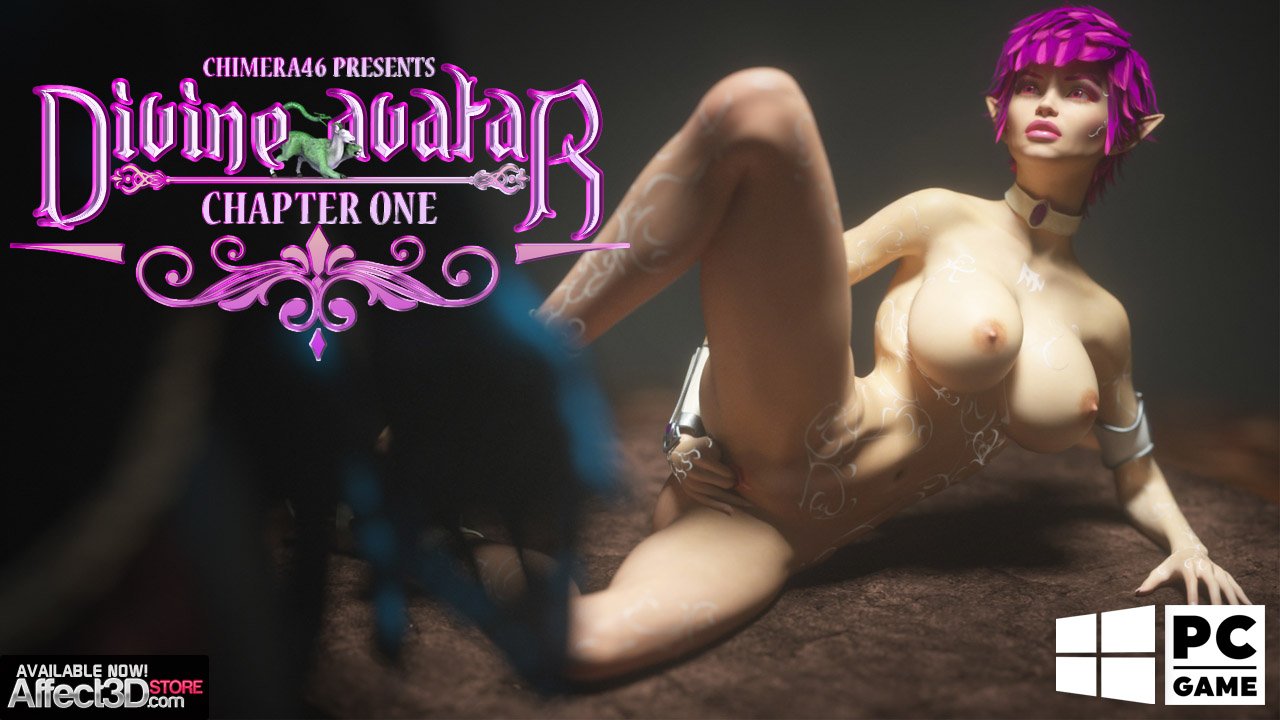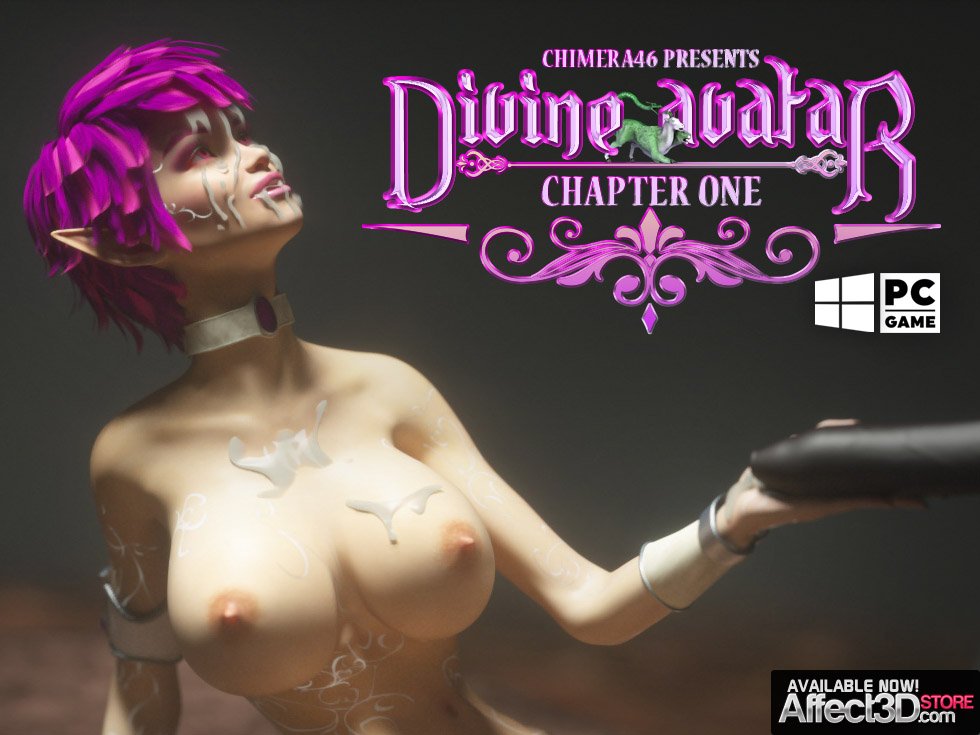 "In The Divine Avatar: Chapter One we meet Novyn after her first day on the job. In sorting out her shortcomings, we follow Novyn on a journey of self discovery where we learn more about her and the world she lives in. By self-discovery of course, I mean sexual intercourse. There is a lot of world building in this first outing, and contains social commentary and attempts at humour. This product is great if you like your 3DX sprinkled with generous amounts of READING and LORE! There is at least one death in this story. It is up to you to decide as to whether it was well deserved…"
As we already noted, this is massive collection with 20 minutes of animation plus images and story. The visual novel also contains 3 audio endings, for additional replay value. Watch the trailer above, then head over to the Affect3D Store to grab this exciting new release for just $15.99!