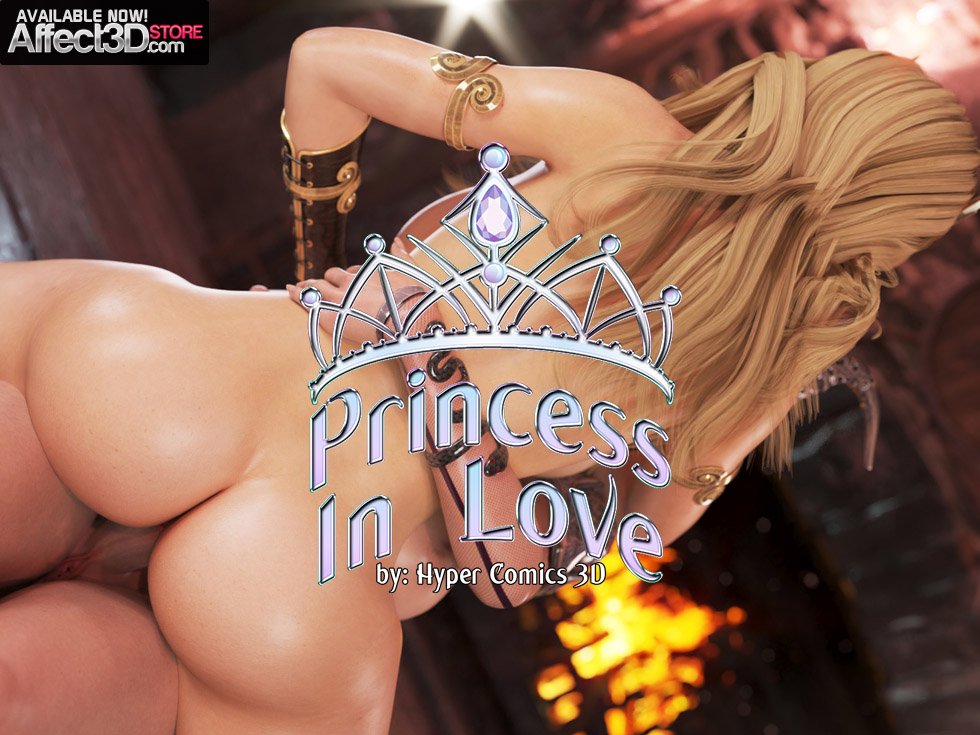 Hypercomics has come out with another awesome release! Princesses In Love is an epic fuckfest between a futa and her busty female lover and it's available now in store!
This classic futa on girl piece will have you foaming at the mouth, I guarantee you! Indeed, when a cute pair of busty princess lovers get down to business, they really mean it. The pair start off with some sensual making out before the blonde female quickly stuffs her mouth with the futa's cock. What ensues is a long mouth and throat fucking session that only turns the lovers on even more!
The Futa princess doesn't hesitate to take advantage of all her genitalia, regularly sitting on her lover's willing mouth. From romantic riding to deep and hard anal, these two really go at it. And I just love how Hypercomics plays around with different POV angles for both the female and futa. It really gets us close up and in the action!
This depraved fuck fest finishes in a couple of huge cumshots that cover both lovers in sticky juices. And I'd dare venture this won't be the last of their fun for the night!
Hypercomics' Princesses In Love not only features 95 HD renders but an accompanying animation! So be sure to grab your copy for a ridiculous $12.95 in the Affect3D Store now!