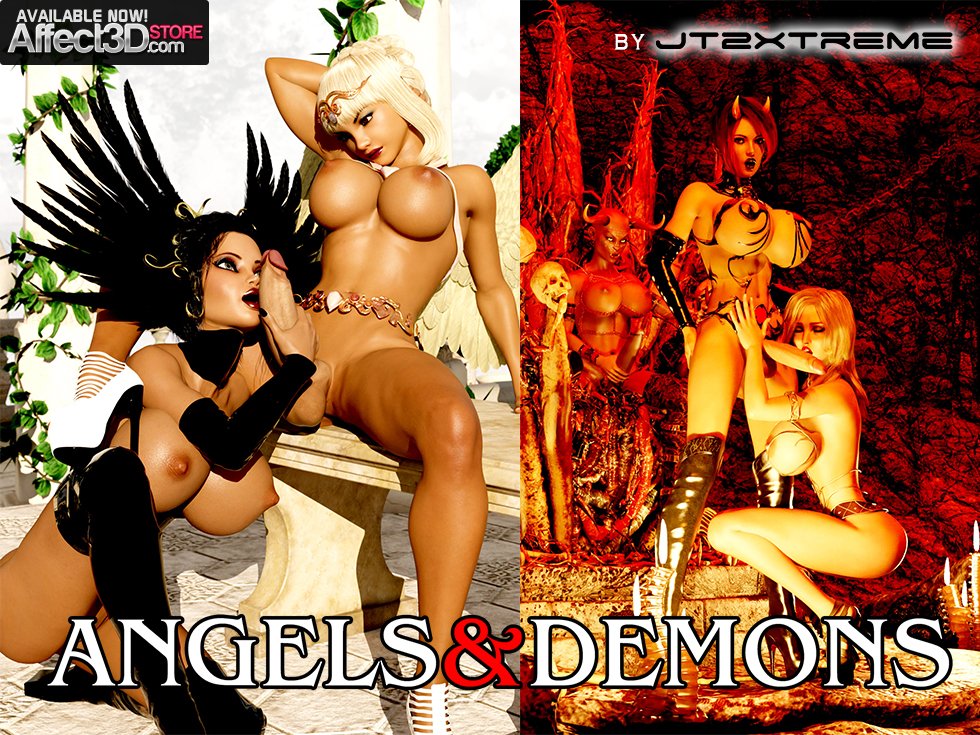 Do you seek salvation or sin? Perhaps they are one and the same. JT2XTREME brings you visions of dicking both divine and damned. FutaErotica: Angels & Demons is available now at the Affect3D Store!
Angels in the heights of heaven and demons in depths of hell both seek carnal pleasure. JT2XTREME ensnares the imagination with two fully realized encounters where the atmosphere and music immerse you in the experience. Heaven feels thumping, yet airy. Hell, grinding and wicked. A demonic voyeur gives you a special, in your face finish too.
Which vision will be your first? Your favorite? For just $13.95, you get a solid 18 minutes of animation and 55 high quality images. Head over to the Affect3D Store and feel the spirits of sex in FutaErotica: Angels & Demons.