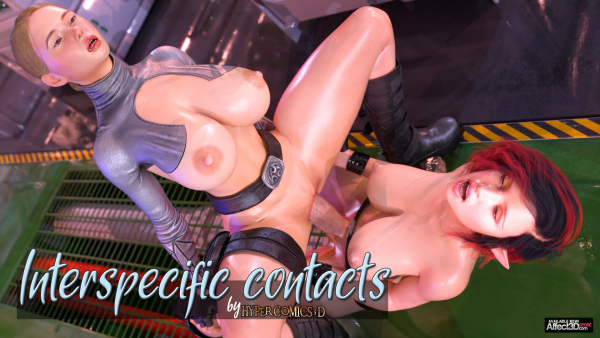 One of the best parts of the holidays (you know, right after alcoholic egg nog) is shiny new presents. And while sentimental ones are one of my favorites, there's also the allure in the yummiest new things – like more animated porn! Interspecific Contacts, from HyperComics3D, gives us exactly that with an alien gracing a scientist with her fabulous girl cock.
I think that's something most of us would love to find under a tree, after all. 😀
With such a gorgeous dick desiring attention, our scientist lass shows desire near immediately for the interstellar visit. The hot, red-headed alien (you can tell by the ears) is a very tasty offer, and really, I wouldn't blame her for hopping on the train as quick as can be.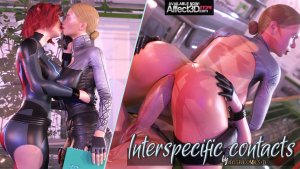 The models here are very strong, and there's some nice attention to many elements of the video. I definitely appreciate what our alien futa is packing in particular, and would love to see more of her in other sets.
This 14-minute animation, in full HD, also comes with 84 images from the scene for a sweet, sexy set of Interspecific Contacts. You can thank HyperComics3D for this tasty present in time for the holiday season, that's available in the store now for only $11.95.