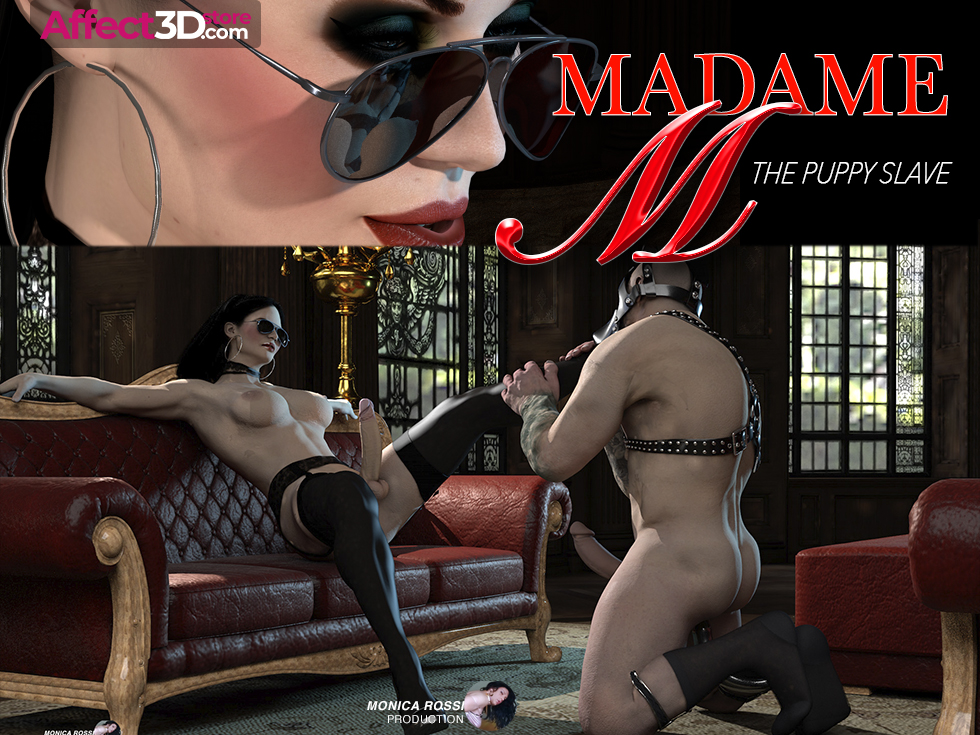 It's been a hot minute since I've gotten to look through BDSM animation, let alone BDSM animation that actually tries, and so it's a delight to get one from Monica Rossi today in Madame M – The Puppy Slave. Focusing on a femdom dickgirl with a big-unit male sub, she has him wear a kinky puppy getup and submit to him. First kneeling then crawling, she rides him, taking turns making him fuck his ass with the dog-tail dildo and doing it herself.
Enjoying his service, she then permits him to give her a handjob before letting her ride his big cock. Once she's had enough, she lets him swallow her thick load and then kisses him with the mess on his lips. At the end, she has him rub himself off; he makes some of a mess on her stocking, so he then licks it as clean as he can.
You can nab this 13 minute animation Madame M – The Puppy Slave, voiced and soundtracked (with one that kind of bops at that), from the store now for $15.95.