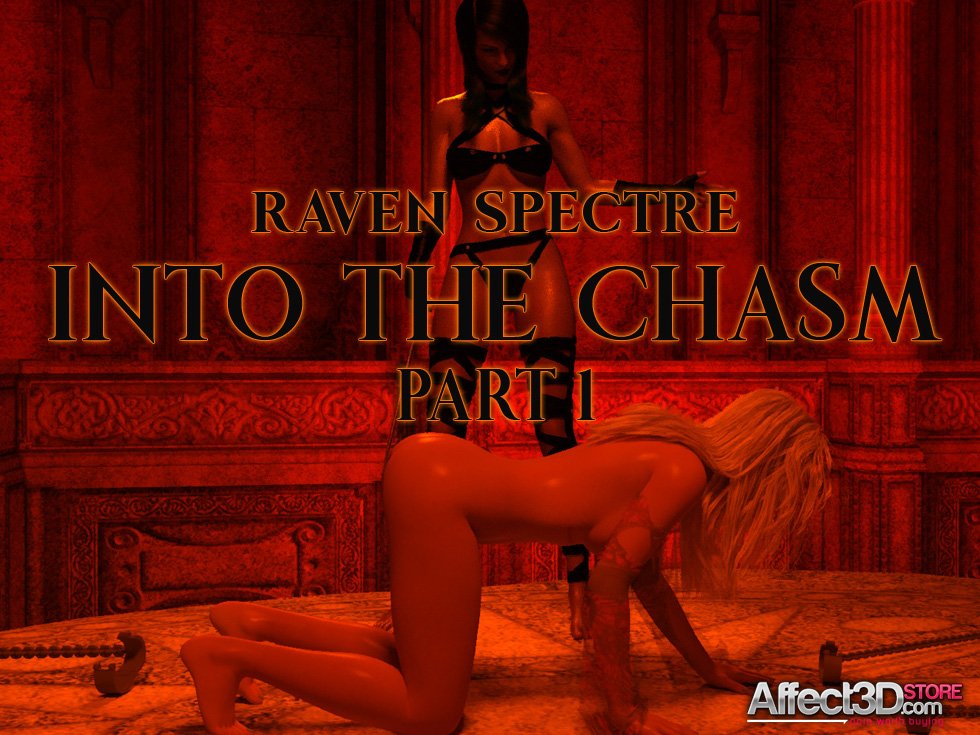 Another creator joins us with a debut release! Give a bright welcome to Raven Spectre, whose first title, Into the Chasm – Part 1, features lesbian femdom in a frightful locale. That's the kind of dreadful I certainly like to see around here. 😉
Bound to a platform hanging over a chasm, Lila is completely at the mercy of her Mistress, Shayla. What does she have planned for her? Why, exquisite suffering, of course. 😉 Starting with a cane, she gets Lila warmed up with several swings, leaving some really lovely marks – but they don't get revealed until Shayla strips off her clothes. And gives Lila some fun with her fingers and lips, of course.
Fingering Lila until she then squirts, Shayla soon releases her from her manacles… so she can begin even more delicious torture after the orgasm. We don't get much kink fare on here, so this one's especially close to my heart. Plus, Raven Spectre uses some rather unusual models and artwork compared to what we usually see here. And more variety is always welcome! You can get the 71-count image set of lesbian femdom fun from the store now for $9.00.