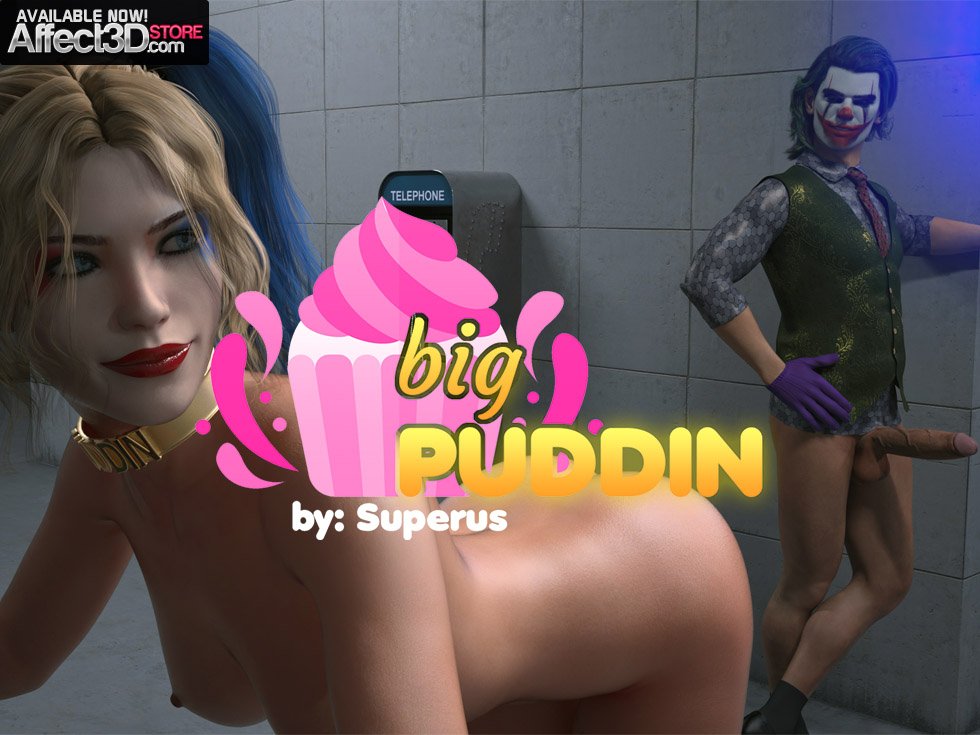 I'm delighted to see so many new creators this year! Today I get to introduce Superus, who has a certain interest in superhero types – well, the 'evil' ones, at least. 😉 Their inaugural release, Big Puddin, focuses on a certain clown-themed 'Puddin' and his favorite gal Harley. I'm a fan of pretty much every incarnation of Ms. Quinn, so this is definitely my cup of tea. And if you like public displays of fucking and sucking, it'll be up yours, too.
Meeting her Puddin in an abandoned subway, she gets to see her mysterious surprise – his big cock! Buzzing at the opportunity to finally get ahold of it, she's thrilled to dress down and get dirty. And I certainly wouldn't blame her.
After having her way with his pole, she gets up against the wall so she can get a deeper appreciation of it. Yum. Superus' been kind enough to release three versions of the set, with and without text, and in the buff, with an image count of 62 – in 4k, of course. You can get that from the store for $10.00.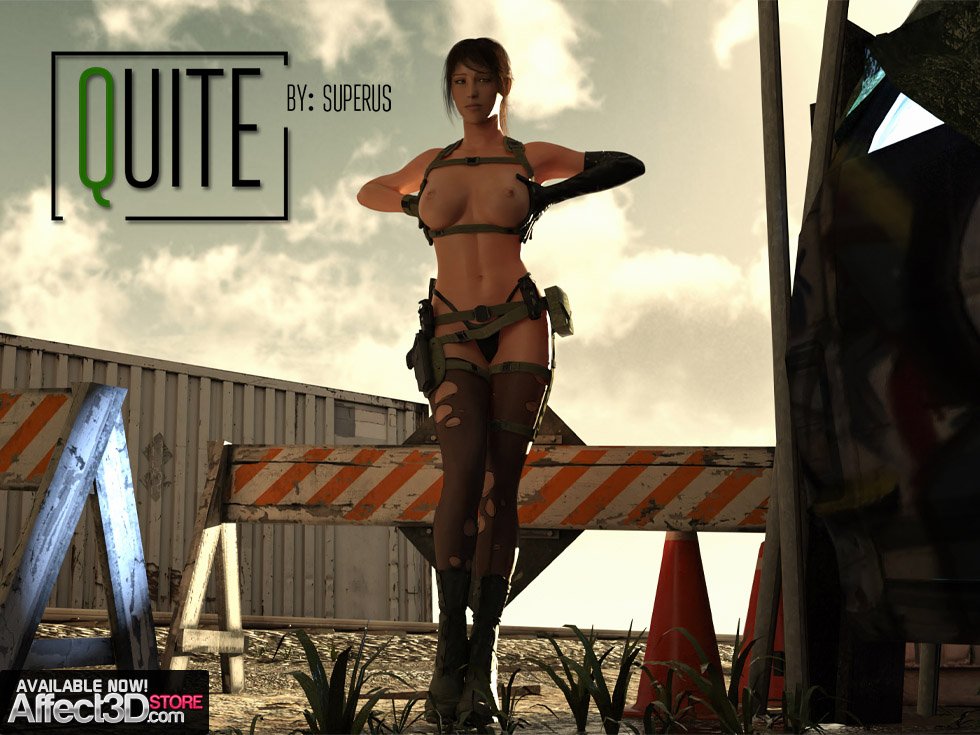 But they've ALSO put out a free sample of their work, featuring the fan favorite sniper lass from the Metal Gear series of games. Which is, you know, totally obvious when you look at her design. So check out the set, see if that whets your appetite, and warmly welcome Superus to Affect3D!